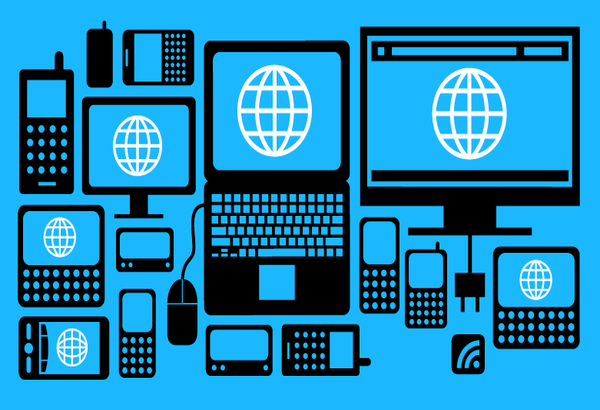 "Freedom of connection with any application is the fundamental social basis of the internet."
The creator of the world wide web, Tim Berners Lee, had this to say on the topic of net neutrality. Being able to connect with any individual anywhere on the globe with a certain quality of service is to be expected from internet providers, and giving up information or money to these providers without receiving this "natural browsing right" is a slap in the consumer's face.
For those who are not educated on the topic of net neutrality, the overall takeaway is that no information on the Internet (either public or private) should have priority over any other piece of information on the internet, no matter which content provider is being used. For example, a large company such as Verizon should not have the right to load data faster than a smaller entity, like a college database, because they paid more to have this ability.
We believe that network providers should not have the ability to dictate the quality of information available to internet users, regardless of which service provider is used. If one individual pays the same price to access the web as another individual, there should be no restriction on the resources either person can receive from the web.
Net neutrality is broken when large network providers (such as Comcast) choose to give certain content providers an "edge," allowing consumers who are subscribed to that specific content provider to receive more information at a faster rate than individuals subscribed to another provider. A more detailed summary created by Ray Lin, an undergraduate at the University of California, Berkeley, has even more information relating to the topic of net neutrality.
[vision_pullquote style="1″ align=""] If one individual pays the same price to access the web as another individual, there should be no restriction on the resources either person can receive from the web. [/vision_pullquote]
American citizens in favor of retaining net neutrality are not asking for free access to the Internet, they are merely asking for network providers to detach themselves from the information being sent over their networks, leaving any and all sources of knowledge free from private or corporate interests.
One entity that suffers at the hands of large corporations manipulating the net are schools, particularly public schools that cannot pay their broadband provider as much as other places can. Instead of having the same speeds and search results as a student may find at their home, browsing on a school database could become less effective simply because of the choice of provider the school has made an agreement with. Ironically, the one place that requires the most amount of information could be receiving the least.
If companies had their way and net neutrality was totally disregarded, popular websites and applications on the Internet could be placed on a "subscription," model, meaning that consumers would have to pay more just to access their favorite sites. Large media corporations would be able to control most of the web traffic simply because of the amount of money they have at their disposal, meaning that smaller enterprises on the Internet would risk being shut down due to a lack of funds.
Similar monetary interests also arise when companies are locked into competition with one another, as similar companies will pay network providers to either increase connection speeds to their own services or slow traffic to their competitor's associated sites. Imagine not being able to order a pizza over Papa John's website, because Pizza Hut has paid the network provider to direct the traffic to them instead.
Competition between companies has always been rampant in the business world, yet one of the few business models that receives little to no opposition is the one that is currently benefiting from"friendly competition" broadband providers.
As shown in the graph above, Americans do not have much variety when deciding on which broadband provider they want to use, especially for high speed service. Even the Chairman of the FCC, Tom Wheeler,
states that
Americans need more variety in their service providers to allow for faster internet connections.
When the creator of the World Wide Web and the most powerful member of the Federal Communications Commission states that net neutrality should be retained, higher ups need to take action and stop big business from corrupting the net.
Political activist and proponent of net neutrality Lawrence Lessig brings a powerful quote to the table, showing Americans just how much power the internet holds, and why they should uphold this modern marvel.
"Just as we are beginning to see the power that free resources produce, changes in the architecture of the Internet–both legal and technical–are sapping the Internet of this power."