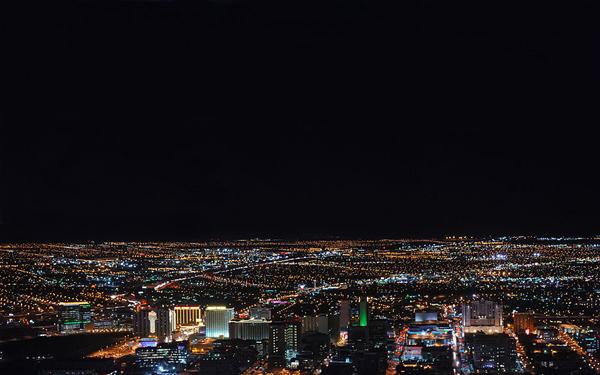 Wedding Chapels. Entertainers. Jackpots. Gambling. Casinos. Buffets. Nightclubs.
For many, the words above represent the "City of Lights," as well as the misconception that this city is less than wholesome. However, people need to look past this to see the safe communities, loving families, and diligent students.
Primarily television and radio advertisements suggest that Las Vegas is indecent by spotlighting the various casinos, the gambling, the wedding chapels, the women, the alcohol, etc. Additionally, in movies, such as Rush Hour 2, the main characters head to Las Vegas and use the motto "What happens in Vegas, stays in Vegas" in order to have fun, act wildly, and resume their normal lives later. This "motto" isn't necessarily a bad thing, but in movies, characters showcase that Las Vegas is a location where you can do anything and everything, even if there are set rules within this society and each casino. You simply cannot be a nuisance.
In turn, when Las Vegas students attend conferences or leadership trainings, the question, "Where are you from?" arises. Now, commonly, these students say "Las Vegas" and almost automatically, people from other states ask about the casinos and the hotels due to how Las Vegas is perceived. It has even come to the point at a recent journalism conference, where some people asked the Southwest Shadow staff if they even attend schools or if they live in a casino.
Though it may come as a shock to some, children and teens in Las Vegas do attend school. In fact, many students living in Las Vegas attend schools in Henderson, which stands as one of the safest cities in the United States, according to Forbes Magazine.
Sure, Nevada may be ranked as 48th in education in the United States according to Nevada's Legislative Counsel Bureau, but that gives no excuse for tourists to think ALL students are not taking their education seriously. In fact, students are working harder and becoming smarter; the students in this city are breaking the status quo, particularly those who attend Career and Technical Education schools. Chaparral, Mojave, and Western high schools also have improved in test scores and student performance, as "turnaround schools." Also, the number of five star schools in the Clark County School District has been increasing.
Additionally, all of the negative discussion about Las Vegas is pushing businesses to stay away from "Sin City." They do not want an indecent and corrupt image to overwhelm their business. But, in actuality, Las Vegas needs businesses in order to provide jobs/careers to students and parents. This city offers many business opportunities that too many people do not have the chance to see. Zappos, for example, is a thriving retail business in Henderson, NV, where many people from Las Vegas shop. Considering this business is moving to downtown Las Vegas, we can see hope for newer generations and a better image of this city. According to the heads of Zappos, moving to this new area will allow their business to grow, will suit the business' culture, and will help build up the downtown area.

Loading ...
In fact, in an interview with Marketplace.org, Zappos CEO Tony Hsieh stated, "What we're doing collectively downtown — and it's not just downtown project, the company is not just Zappos — it's really the whole community. What we can do together is actually probably the most important thing that we can be doing for Zappos right now because if we get this wrong, it's a 30-year mistake that we can't recover from."
People still need to take into consideration the fact that there are schools, communities, and families far from The Strip. In order for people to think differently about this city, students can appropriately correct people who think incorrectly about where we live. After all, Las Vegas is more than addictive casinos and gambling; there are decent people, various business opportunities, and student leaders who aim to make a difference.