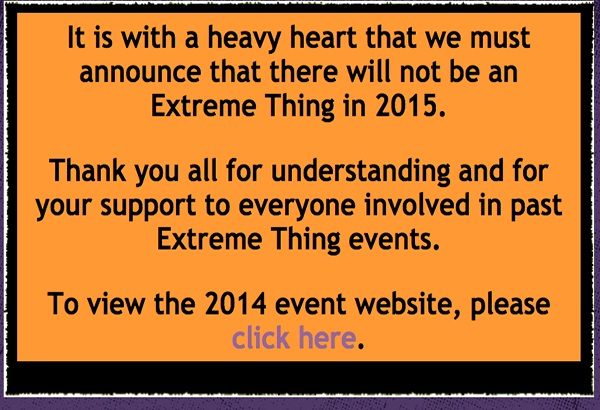 14 years, 100+ artists and crowds that numbered in the thousands was not enough to keep one of Vegas' favorite musical festivals up and running. On Dec. 15, instead of updating their website with the lineup of this year's performers, Extreme Thing announced that no event will be hosted in 2015.
With no official explanation as to why the event was cancelled, fans that were looking forward to Extreme Thing in 2015 are justifiably disappointed. Just a month before the cancellation, event organizers asked fans to voice their opinion on which artists they wished to see on their official Facebook page, making the unexpected withdrawal of Extreme Thing even more of a let-down.
We believe that the city of Las Vegas should try to offer some more teen-friendly events and music festivals. Not only would teenagers be able to enjoy a night out with friends, but the organizers of said events would be able to make a profit since many young people are eagerly waiting for new and exciting experiences.
With a strict 21+ age limit on most concerts that take place in hotels and casinos, along with 18+ limits being placed on other events that show interest to teenagers (Electric Daisy Carnival, for example), hearing about yet another event being eliminated is the last bit of news any teen wants to hear.
Frankly, there are close to no events that can bring teenagers in for some much needed entertainment. Even though Vegas is publicized as the city that never sleeps, teens with a taste for music may as well be living in small-town Kansas where they'd be deciding for hours what to do at night.
[vision_pullquote style="1″ align=""] Even though Vegas is publicized as the city that never sleeps, teens may as well be living in small-town Kansas when they're deciding on what to do that night. [/vision_pullquote]
Music is not the only form of entertainment that the Vegas teen scene is missing; art-house events like poetry slams are generally not offered to teenagers after the sun goes down, because that is when the 21+ signs start coming up. Vegas is far from a family-friendly type of city, and that shows when a bystander views who makes up the population in a nightly gathering or venue: adults.
While trying to boost strong family values is not what Vegas should be doing, toning down the amount of "adult-only" organized events could be a start. The nightclubs and casinos that host such events can make an easy profit by placating adult fans with a night of music and drinking, yet are seemingly hesitant to try something new by moving the event to a more teen-friendly area.
Variety would be the key to selling these new events, as the few festivals that are marketed towards teens are separated by long months of empty venue space that could easily be filled by another event. Teens are not asking for a new concert every week, but hosting an event (such a food festival like Foodie Fest) once a month is not too much to ask for in a big city like Vegas.
If organizing a large food-oriented event proves to be problematic, opening the lock that is keeping teens out is a much simpler solution. As referenced before, poetry slams or comedy shows that keep the 17 and under crowd from entering are missing out on easy money.
Considering the fact that teenagers make up around 15% of the Vegas population, creating new opportunities for events targeted towards teens would be far from a risky move. Even if organizers are afraid of low local turnout, they do not have to look far to fill that void, as tourists coming in to Vegas would be drawn into the glitz and glamor of a local event, just like they were when Extreme Thing made headlines.