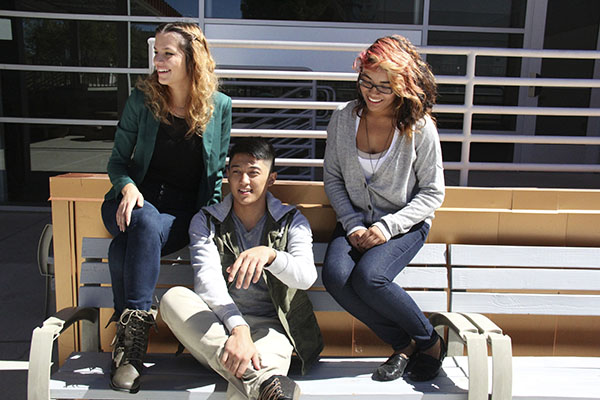 Every year in November, this question always comes up: "What are you thankful for?"
Being honest here, these sorts of questions are a bit feeble to ask for the simple fact that we should be thankful all year round, rather than on a specific day of the year. Although we shouldn't dedicate one specific day for thankfulness, this journalism family is taking note of what they are thankful for this holiday season.
First and foremost, we give great appreciation to our adviser, Mr. Matthew LaPorte. He may look like a bald headed teacher with sass, but when we take into consideration how much effort he puts into pushing us to make our yearbook and website look spectacular, he can easily be the best teacher on campus. Not to mention the fact that he is one of the most spontaneous people we have ever met.
Furthermore, we are thankful for those that support both The Howl and the Southwest Shadow. Although students usually only acknowledge the hard work and dedication of the Journalism class once we win an award, many do not see how much work we put into making the website and yearbook. There are several occasions in which the yearbook staff has held Saturday work sessions, in addition to the many hours devoted after school to ensure that each of the 665 yearbook purchasers receive a quality product in May. A simple retweet and 'like' on story posts from students mean a lot.
In addition, the supporters who take the time to compliment, criticize, or complain on the website and our social media sites provide us great feedback. We strive to make what we do relatable and enjoyable for the student body. So with the help of those that take the time to give us constructive criticism, we thank you for helping us achieve our goal.
Also, we can not forgo mentioning the amazing school administrators that give our staff a wide berth when it comes to our newspaper and yearbook. They are helpful and understanding when it comes to traveling around the campus and from class to class. Furthermore, they grant us the necessary freedom to pursue the news, allowing us to have a truly student run newspaper. We thank you for being understanding and trusting in our abilities.
Finally, we are thankful for each other. Although it can sometimes be tough love from our editor-in-chief's, we know that they ultimately want our work to be turned in and done on time. We are thankful for each other, because in a short amount of time, we have become close friends. If there is one class that portrays "family," it is most definitely journalism.
So, whether you are thankful for your dog, cat, rabbit, hamster, or your computer, let it be known this holiday season.