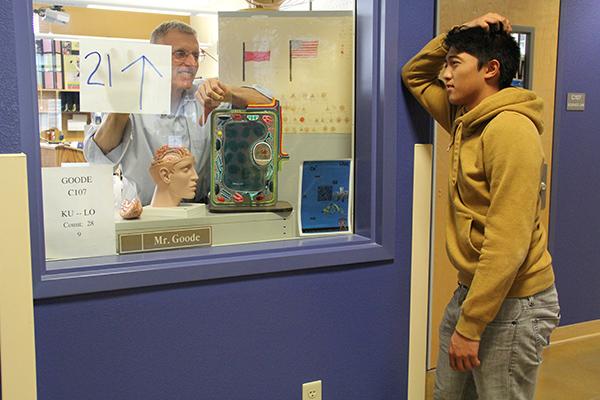 In a city made for excitement, fun, and endless nights, it is ironic that the teenage locals are constantly at a loss for safe and entertaining attractions. With over 300,000 students in Clark County, we are limited to only a few options when it comes to going out. This can lead to unsafe decisions, actions, and situations that can all be solved, if us teenagers had as many options as adults do.
There is more than enough room for growth in a city as large and prospering as Las Vegas, and some of those future endeavors should be created solely for us teenagers. Here are five ideas that we think could be safe, profitable, and enjoyable for the teenage population.
1. Indoor water parks – When thinking of ways to beat the heat, there is one thing that everyone thinks of. Water parks! However, having an outdoor water park does nothing when the temperature is so high or so low. This is why an indoor water park should be built! Away from the sun or snow, having fun in the water, and most of all escaping the Las Vegas weather, this year-round attraction would be a great place to hang out and have fun.
2. Curfew Free Parks and Recreation Centers-  Due to Las Vegas's 24-hour status for those 21 and over, us teenagers are forced to follow a strict curfew. Most often, kids get into trouble with their parents and the law while roaming when looking for a source of entertainment. If the curfews for innocent attractions such as the movies, parks, ice-rinks, and even Town Square were dropped, it would make Las Vegas teenage attractions a little bit more accessible. We would now have safe places to go to in the early hours, as opposed to roaming the streets late in the night.
(This does not mean that 11-14 year old students should be staying out until 3 a.m. In doing this, we believe Las Vegas is fulfilling its duty by providing a safe environment for teenagers 24/7. Likewise, it is both the parents and teenagers responsibilities to make sure that children are not being irresponsible with their choice of activities.)
3. Subways/Cable Cars/ any form of public transportation – A new kind of public transportation would be perfect for this city in general, but more specifically for its teenagers, as a large portion of us either cannot drive, or are not old enough. With the city being so busy with cars and road construction, a subway or cable cars would be perfect. This way, people will be able to arrive to their destinations without worrying about traffic or car accidents. Along with that, teenagers can become more self-sufficient without depending on their parents or friends for transportation.
4. Bonfire and Camping Areas – For those of us who love outdoor activities such as camping, fishing, and hunting, we are forced to travel to bordering states due to Vegas' lack of camping space and large bodies of water. Therefore, we propose a man made camping sanctuary. With a sanitary lake big enough for canoeing, fishing, and swimming, a large space for tents, and enough fire pits to cook an endless amount of s'mores, this is a safe environment where everyone can let their inner Tarzan out.
5. Another 'Town Square' – Let's face it, Town Square is a very popular destination for teenagers. However, the activities and markets that are part of the mall are not fully intended for our age group. Las Vegas should build another Town Square that includes book stores, cafes, and even all-ages "nightclubs" where teenagers could hang out without worrying about cost or safety! This Town Square 2.0 will be built like an indoor mall, where all of the stores would be enclosed, creating an even safer environment that parents would happily send their kids off to.
We invite your comments in the hopes that more teen-friendly venues are opened, sooner, rather than later.