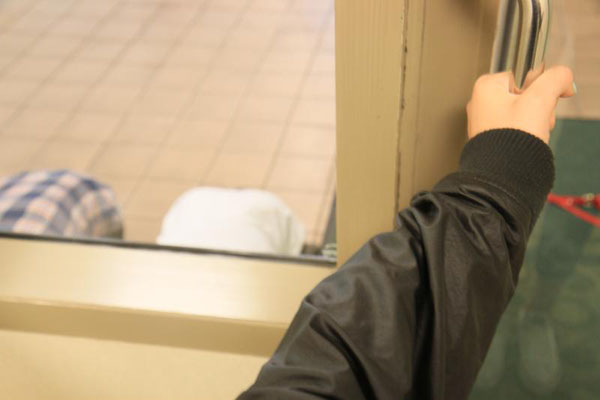 In 1999, Columbine High School experienced a mass shooting, where 12 children and one teacher were killed, and 21 other students were injured, after two senior students entered the school with a premeditated plan to kill students/faculty with modern, inexpensive firearms in their hands, bombs placed in the cafeteria and also in an area three miles south of the high school as a diversion meant for firefighters. It was referred to as the worst school shooting in history and invoked panic for the Jefferson County community and the nation.
One year after this school shooting, laws were enacted that prohibited citizens from selling their assault weapons to criminals/minors and required a safety lock on all guns. Policemen were also instructed to immediately enter the building in response to a school shooting crisis, referred to as the "Immediate Action Rapid Deployment" tactic.
However, twelve years after Columbine, the crisis of school shootings were no longer the "main story" on the news. But, after 20 children were killed in the Sandy Hook Elementary School shooting in Newton, Connecticut in December 2012, this mass killing reintroduced the dialogue about school safety.
Just recently, the schools in the Clark County School District held a district-wide hard lockdown drill, which is primarily for an "intruder" who enters the school, presumably with a weapon. For this drill, students had to duck against a wall in their classroom for about 20 minutes, until a police officer, playing the role of the intruder, came into the classroom with comments and further instructions.
In the past, students have focused on preparing for a variety of drills, like fire drills, especially for schools with a Culinary Arts program. Then, students were introduced to a "shelter-in-place" drill, which was originally for a gas or chemical spill, and just recently, an earthquake drill, which prepares students for natural disasters. Situations like these can occur unexpectedly, but having to practice a hard lockdown drill to prepare for an intruder for the first time caught students by surprise.
Practicing for a real hard lockdown is important, but what has this world come to that we actually NEED to have these drills? Before this school year, our school did not practice hard lockdowns just because there was not any probable cause that such an event would occur. And besides, the only plan CCSD had in place after Columbine or other violent crimes was to use this scenario in order to make adjustments to their crisis plan.
Who would ever know that the day a student goes to school could be the last day he/she will ever live? It's hard to understand the mentality of the shooters, most of whom commit suicide after they murder students/faculty–possibly because they can't cope with their actions or do not want to suffer the consequences.
Three months later after the casualties in Newton, gun law reform is a leading issue again. But this time, there have been a few provisions–the class of protected guns will be expanded and gun retail stores must report the number of guns in order to prevent "losing" the guns. These provisions have been suggested by the National Rifle Association.
Currently, the Clark County School District has implemented a crisis prevention plan that SWCTA and other CCSD schools must follow during times of emergency. ParentLink is a tool where information is quickly distributed to parents and the community during these tragic occurrences. SWCTA has also taken its own plans of prevention by checking who is "visiting" the school; only those who are escorted by a faculty member can enter the building. Even students from the class of 2012 cannot enter the school unless a teacher physically brings them down to their classroom and needs them for their lesson, and overall, their plan is sufficient for now.
There's really no solution to stopping these mass shootings because they are unexpected. However, students/faculty can prepare for these emergencies by having hard lockdown drills at least once a month. That way, students will know what to do during this time of crisis, instead of overreacting and making themselves a visible target. The district can also propose more specific plans of action to ensure the safety of all students; in case one situation does not go as planned, they can have backup plans for various scenarios.
We can never take back the deaths that occurred in Columbine High School and Sandy Hook Elementary School. There may never be a complete reason as to why people attack schools, where children are so helpless. But, hopefully, history doesn't repeat itself.