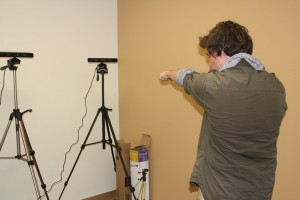 For Career and Technical Education schools like Southwest CTA, East CTA, and other Las Vegas CTAs requiring additional funding for their Career and Technical programs around the country, Perkins Funding is awarded through the Carl D. Perkins Vocational and Technical Education Act. It provides grants to educational programs, which offer courses to prepare students for employment after learning essential skills and acquiring new knowledge.
According to their site, Perkins Funding offers government grants for "occupationally-relevant equipment, vocational curriculum materials, materials for learning labs, curriculum development or modification, staff development, career counseling and guidance activities, efforts for academic-vocational integration, supplemental services for special populations, hiring vocational staff, remedial classes, and expansion of tech prep programs."
In August 2012, the U.S. Department of Education proposed further cuts to the current levels of CTE funding, and it would instead offer schools the opportunity to compete for grant funding. Nevada would be hit the hardest; it would decrease their current Perkins grant from 41 percent, or from $8.5 million in funds to $5 million in 2013.
When we say we want the system to improve, we're looking for solutions that will lead to more qualified teachers, more equipment for student usage, and more classroom resources. Further cuts to the CTE classrooms will negatively affect the learning environment, and in turn, may disturb students' abilities to experience their chosen major to the fullest extent and possibly alter their career paths in college.
Perkins Funding has been one factor in earning our status as an exemplary school and our 5-star rating. We're one of the best schools in the district, and it's only been four years since we were founded. That is primarily because we offer students choices to pursue their career interests, we hire the best available staff, and we use the funding to ensure that students have the proper guidance and exposure to their career field.

Loading ...
If these cuts become reality, classrooms may not function as effectively as they should. The funding our school receives allows for updates to our technology, software, and equipment. As an Apple-Distinguished school, our technology needs to be current for the software we run. For example, if Web Design students did not have the adequate amount of computers and current software they needed to master skills in creating websites and coding, they would not receive the proper practice in order to see if this field is something they are interested in pursuing.
Perkins Funding has provided more opportunities to SWCTA students and other CTEs in the Clark County School District, as well as across the nation. In order for Nevada's education system to improve, we cannot take any more cuts in this area. As students, we must advocate for CTEs and make government officials aware that cutting funding is detrimental to our futures.