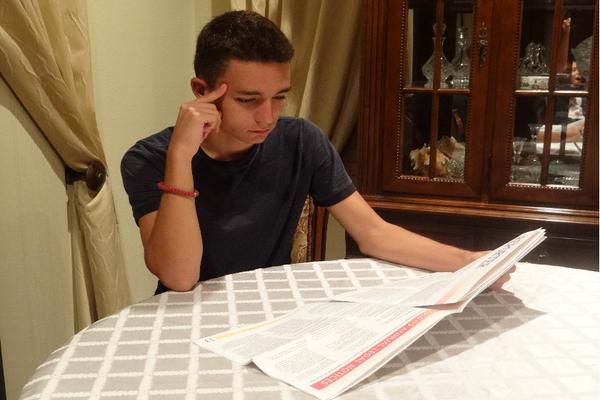 "What do you know, you have NO real-life experience."
"I won't be taking advice from someone half my age."
These phrases, and sadly, many more, are often spat out at teenagers and young adults by their elders. Phrases directly condemning a whole generation of people solely because of their age, and these views on age can only cause contempt between the two different age groups.
The older generations of the world play a big part in the lives of young people, and undermining them causes problems for the "millennials," the term used for individuals born between 1982 and 2002. Millennials, due to having little to no experience, have trouble finding work. This is due to the fact that older generations have made the job market work in their favor, by encouraging older workers and turning down younger ones. Workers that are reaching the age of retirement, through the use of strong labor unions that make firing a worker near impossible, refuse to retire so they can continue adding to their future retirement fund, creating less opportunities for the new, younger working class.
[vision_pullquote style="1″ align="center"] Credit should be shown where credit is earned, no matter the age. [/vision_pullquote]
Take, for example, what usually occurs in any entry-level job above retail worker. The employer typically asks the applicant for any on-the-job experience that they may have had, and because they are either wide-eyed high school students, slightly cynical college students, or even college graduates simply looking to use their degree in their favor, on-the-job experience is non-existent.
Cue another rejected job application, kicked out of a potential paycheck for not having experience due to just starting their career. Should "lazy" teenagers have started working in their pre-teen era to be treated like hard workers?
Employment, while not the only area where teenagers have drawn the short end of the stick, is where the issue between generations is most visible. In fact, for the 16 to 19 year old age group, unemployment rates are currently at 24.1%, compared to the national average of 6.2%.
Even though not all teenagers have trouble finding work, they may be treated with less respect by customers and co-workers alike who view them as inexperienced workers. True, some teens do fit the lazy slacker stereotype, but not every young person should be automatically assigned to this underachieving group.
The only solution to this national issue surprisingly lies in the hands of teens. Complaining about the lack of work without even actively looking for a job, which a good amount of young people do, is as beneficial as yelling at a brick wall to move. For SWCTA students, the issue can be solved right from school by taking an active interest in their program areas. Internships are not only a grade for school, yet a good outlet to start collecting experience for a future job in a stable career. Employers will be impressed to see that students as young as 16 have proven they are capable of performing on-the-job duties.  In the end, securing a job is all about taking the extra step, and if someone refuses to take that step, they only have themselves to blame.
Teenagers and young adults are not looking to be hailed as a sort of divinity by grown ups, they simply want to be shown a little more respect and tolerance, not exactly that much of a lifestyle change. Credit should be shown where credit is earned, no matter the age.