Neutrality: The easy (and oppressive) way out
Staying neutral is not always the best stance to take.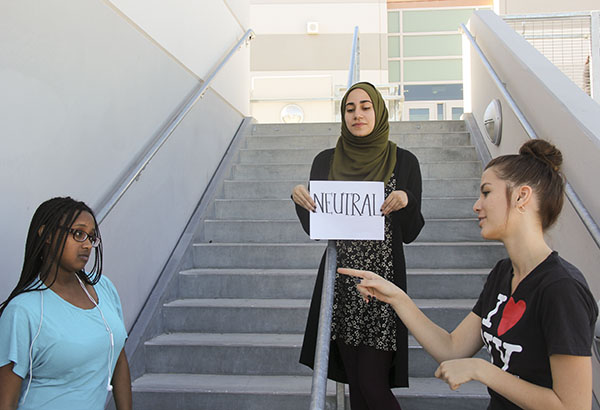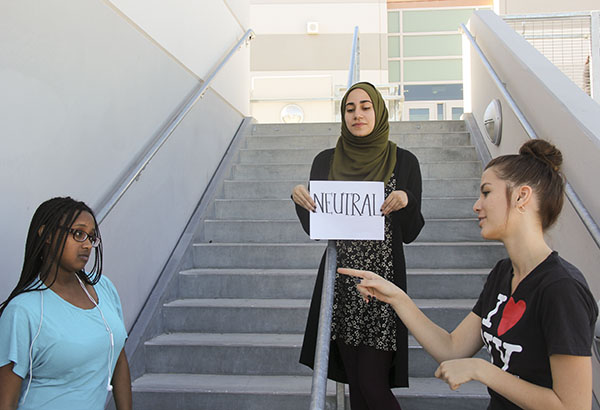 In disagreements, discussions and debates, I often see contrasting ideas come in pairs: yes or no, agree or disagree, side A or side B. In spite of this, we see time and time again that neither of the two options are taken.

Neutrality, too often, is chosen as the road most traveled. The choice of "no comment" and "I don't care either way" is easy, and therefore, seems ideal. But while some may think that neutrality can be neither beneficial nor harmful to either side of that is being argued in favor of, they fail to realize how meaningful indifference can be.

Sometimes, neutrality can be the best path to take in certain situations, such as in a petty quarrel between friends that is likely to blow over within a few days. Contrarily, in most issues that can greatly impact lives, choosing not to have an opinion is choosing to be uninformed. Neutrality is the choice to stand and watch injustice take place in front of you.

In the words of Desmond Tutu, "If you are neutral in situations of injustice, you have chosen the side of the oppressor. If an elephant has its foot on the tail of a mouse, and you say that you are neutral, the mouse will not appreciate your neutrality."

[vision_pullquote style="1″ align=""] Do not refrain from taking a stance, as doing so can create the change you wish to see in the world. [/vision_pullquote]

What evoked my thoughts on the topic of neutrality was a casual family discussion over a controversial topic in the news. One of my family members suggested that the best way to present oneself in regards to any topic that is being heatedly argued about in the news is to remain neutral, to refrain from enraging either side. Upon pondering what they said more and more, I came to realize how problematic that kind of mentality could be.

As someone who is generally non-confrontational, I am definitely guilty of refusing to speak up, or pleading to have no opinion on a topic in order to avoid an argument. To some extent, I do believe there are some situations in which arguing an issue is not worth it.

For example, although healthy, respectful debate between people who possess opposing viewpoints is encouraged, if someone is unable to have a civil, rational discussion about something due to personal affiliation (such as an extreme personal experience in relation to the topic or  persistent stubbornness to listen to another viewpoint) it may be better to avoid arguing with them, as neither one of the parties will benefit from it. Though if one chooses to turn the blind eye to a situation in which one party will be at a disadvantage more than the other, they are indirectly helping the oppressor.

Those who remain neutral sometimes hold a belief that can act of a roadblock for progress to be made in any social issue: that if an issue does not directly affect them personally, they are not entitled to care or have an opinion about it.

But in a case scenario where I experience racism firsthand due to being Middle Eastern, but fail to learn about racism directed toward people of other races (such as African Americans or Latin Americans), how could I possibly understand the impact racism has on society as a whole? In order to fully understand something like racism, one would have to look at it from different perspectives other than their own personal experiences.

As discussed in a recent Rookie mag article, our beliefs and the causes we root for are most often derived from our personal experiences. However, the only way to expand one's understanding of an idea is to learn about the problems faced by those besides ourselves.

In other words, as quoted by Jenny Zhang in the article, "Do you have to find a way to include yourself before you care?"

While refraining from forming or expressing your own opinion requires the least amount of effort, supporting something that you believe to be beneficial not only feels fulfilling, but makes you a more well rounded and informed individual.

Recognizing the issues that occur and affect people all over the world rather than just your own is one step toward changing this societal mentality altogether. Do not refrain from taking a stance, as doing so can create the change you wish to see in the world.