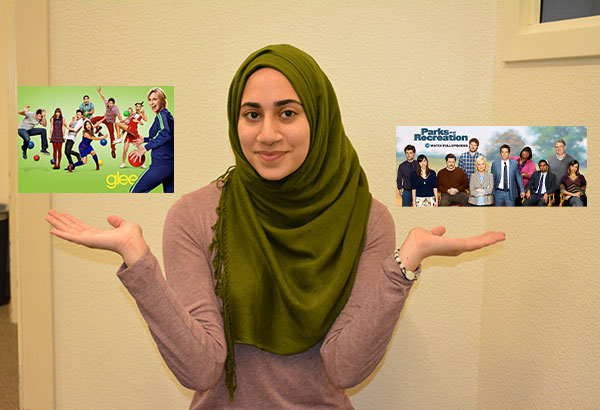 With the fall season of premieres of television shows rapidly approaching, many of us, and myself included, are eager to catch up with our favorite fictional characters.
However, as exciting as the annual frenzy of newer and (hopefully) greater seasons for each show can be, this time around, I will find myself bidding farewell to two of my absolute favorite shows: Glee and Parks and Recreation.
As a generally sentimental person, I have been the kind to form emotional attachments to fictional characters. I will commit to a story, whether it be a book, movie, play, etc. In a TV series, however, I find forming these bonds to be easier as TV shows take place over extended periods of time, rather than, say, a 300-page novel or a 2-hour film (with the exception of a series— I still haven't recovered from the end of the Harry Potter series in 2011— or a film that is particularly extraordinary).
I tend to develop relationships with the characters; in psychological terms, this type of one-sided relationship is called a parasocial relationship.
While some people may believe that forming these attachments to something/someone that does not actually exist can be somewhat harmful (by arguing that forming relationships with something that is not real can take a toll on one's sanity), I believe that it is merely a part of how we function as individuals partaking in pop-culture.
[vision_pullquote style="1″ align=""] We often connect with characters, and as we observe their journey of development, we create parallels to our own individual path. [/vision_pullquote]
"The human mind is an attachment machine, forming emotional bonds with stuffed animals, invertebrates and Izzie Stevens," Jonah Lehrer, psychology/neuroscience author said.
What I believe is so appealing about television shows (among several other forms of media) is that it is an escape from one's everyday life. With the press of a play button, one can travel to a realm unlike their own.
We often connect with characters, and as we observe their journey of development, we create parallels to our own individual path. I have been consistently watching Glee for almost five years now, anticipating weekly episodes and discussing them with friends whom I have made through being a fan of the show. And while I fully recognize that the quality of the show is definitely not what it used to be, I still feel a connection and almost a sense of fidelity to both the characters and the cast members.
As an adolescent, five years can seem like a lifetime, and more or less, I believe that I have grown up with the series. Although I feel it is time for the show to come to an end, I cannot help but feel as though an old group of friends is moving away, and that I'll never see them again.
Similarly with Parks and Recreation, seeing the characters develop throughout multiple seasons—watching and rewatching episodes and reflecting on the joy every episode has brought me—is not something that is easy to let go of.
Nevertheless, it is a simple and inevitable fact of life that everything must come to an end. From a favorite TV series to the life of a loved one, nothing lasts forever. This lesson must be learned time and time again, and although it may seem frivolous, something as simple as the series finale of a beloved show can be a painful reminder of this fact.
Well-described in a song from the third and final installation of my favorite musical trilogy, A Very Potter Senior Year (following A Very Potter Musical/ Sequel) once one realizes this fate, perspective and appreciation of the present may come in turn:
"You can't hold onto what's gone/ Don't try to fix it, just move on/ Only then, you'll see the world all brand new"