Advertising
The following are the advertising rates for the Southwest Shadow Online News site.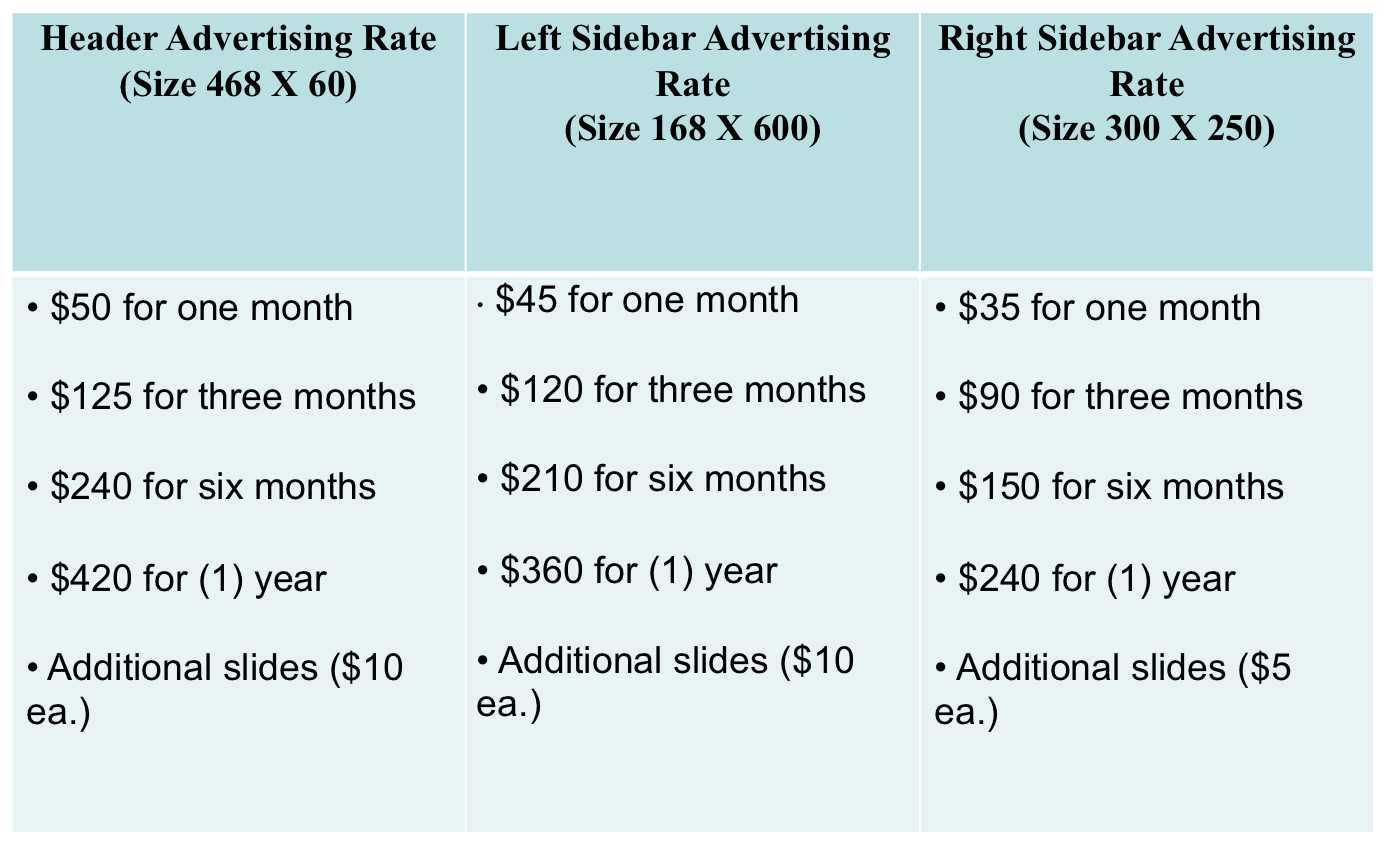 Note: The "Web Ad" price includes (1) slide, located on the Southwest Shadow website, a
link to the advertiser's Web site and a listing. Please note that only a limited number of advertisements can be visible on our Web pages, and therefore they will be presented randomly and evenly every time the page is changed or refreshed by a visitor. Advertisers must provide a high-resolution digital copy of the advertisement via email. Please contact us if you would like for us to design your advertisement for an additional cost.
•    Payment is due prior to the start date of the advertisement's run.
•    Please make checks payable to "Southwest Career and Technical Academy".
•    Advertisements can directly link to pages specified by the advertiser, but this is not required.
•    Prior to signing the contract, the pages linked to by advertisements will be reviewed for school appropriate content. If any content or content of links appearing on the linked site becomes inappropriate, the link will be removed and the advertising contract may be terminated. Furthermore, all ads will be reviewed for school appropriateness and may require revision.