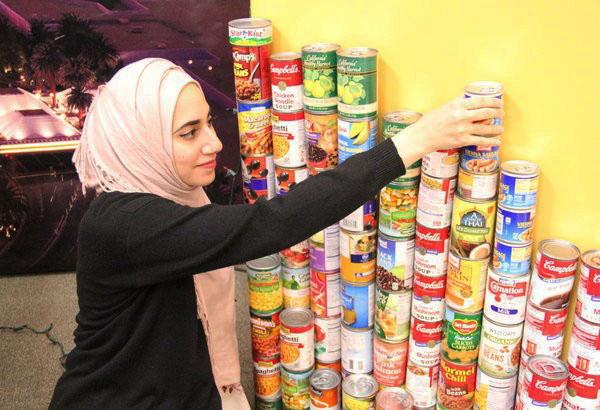 Dear reader,
I hope the month of December is gracing you with the kindness your soul should radiate. I hope that if you work in the food service industry, you take the initiative to donate the food that is wasted at the end of each night.
In a recent conversation with my manager, my appalled expression toward the waste of food at the end of each night presented a simple question: may I donate this food to those in need? Needless to say, the answer was a concrete "yes," but I started to wonder whether other restaurants and cafes waste as much food as my workplace does.
It is not only the holiday season that should sweep homes with the necessary kindness the less fortunate deserve. Unfortunate individuals are in many places, whether it is in classrooms, on streets, at stores, and in the workplace. The waste of food that occurs in many foodservice facilities is baffling. What we view as inexpensive items, such as vegetables, yogurt, sandwiches, pastries, bread, etc. are wasted each night by our favorite restaurants due to shelf-life, which does not always deem synonymous to an actual expiration date.
[vision_pullquote style="1″ align="center"] The waste of food I witness after each work shift has helped me become a more aware individual. [/vision_pullquote]
The waste of food I witness after each work shift has helped me become a more aware individual. Instead of giving a half-eaten plate of food back to a restaurant (where it is thrown away due to health regulations), I pack it in a to-go container and enjoy it later at home. Left-overs are not so bad after reheating and perhaps some re-seasoning. My theory of leftover restaurant food is to always grab a to-go box after my meal, just in case a run-in with an individual in need occurs.
Kindness goes a long way, and not only in the form of donated food. Kindness is also not limited to only the less fortunate. It is the season of giving, and though I have gone above and beyond in recent years for the ones closest to me, I am challenging myself to give to the strangers who have treated me with the utmost warmth throughout the year. Giving is not expensive, nor is it difficult. Giving is an action that comes naturally, whether the month is June or December.
Dear reader, I thank you for reading my rants, whether you agree or disagree with my opinions. I hope you make kindness your first priority this month, and perhaps even make it your first priority next year.
Below, find a map of homeless shelters that you can volunteer at throughout the Las Vegas valley.