Let go of your anxiety with 'SG8*'
Duckwrth releases new album articulating the perfect feeling of post pandemic vibes mixed with summer break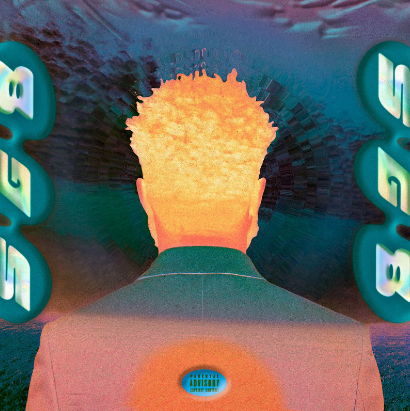 Born in South Los Angeles, Jared Lee, better known by the stage name Duckwrth, his mother's maiden name, is a graphic designer and art is everything to him. Setting the stage for his upcoming works, his new album "SG8*" a continuation of his debut in 2020 "SuperGood," is well-timed, with summer break coming up and the post pandemic feeling setting in. 
The first track in the album, "We Outside," is a breath of fresh air, as Duckwrth sings, "We back outside / No, we ain't tryna go back in." This track encapsulates a euphoric mood with a groovy tune embraced by the soft percussion and lyrics giving the feeling of things getting better as he sings, "Was your pandemic poppin'?" The third track, "Link Up Time," featuring Jordan Ward, has a similar theme with a more heightened beat and timely placed switches in pace to keep the listener engaged. Ward sings, "Don't wanna block these blessings / Why do you keep stressin'?" creating a safe space for the listener to let go and embrace a psychedelic atmosphere. 
The fourth track, "Mask Off (Feelings)" sets a different tone as Duckwrth expresses the hardship of loving from a distance, especially during the height of the pandemic. He sings, "The only thing I'm tryna catch is / Feelings for you," with airy vocals and light beats. Exploring a similar theme, the sixth track, "Clueless," featuring Destin Conrad, "Make U Go," and "Slow Motion" all emphasize the idea of innocent and fun love troped with intimacy and more focus on the nostalgia of being young and not knowing where it might end up. "Make U Go" has a funky yet perfect entrancing beat that illustrates the anarchic style Duckwrth wishes to portray through his music, fitting in just right with the theme of these songs. 
"No Chill" and "4K" return to his hip-hop roots matching guitar notes with "No Chill" resembling the popular "Wizard of Waverly Place" title track. Duckwrth sings, "We were stuck inside for too long – No chill, for real / You know I ain't got no chill," relating to many who were homesick and are excited for things to go back to normal post-pandemic. These tracks pick up the pace of the album and revert the listener back to getting excited that things are looking bright and it's time to have fun. 
Duckwrth does an overall great job in defining what art is to him through "SG8*" with each song having some type of new beat and theme relate back to the hardships many faced during quarantine. Although there is room for improvement in his lyricism, Duckwrth is the perfect artist if you are trying to set a trancing mood with a mix of all genres.