Mon-Sun: 8 AM-9 PM
7355 S Buffalo Dr Ste. 2, Las Vegas, NV 89113 
Graze, a verb that means to feed on growing herbage or forage, couldn't be better exemplified by Amelia Cooper's "Graze Kitchen". Officially opening in November of 2021, Graze is a chic and modern space located only a few doors down from Firefly Tapas Kitchen. The interior of this restaurant not only includes plenty of tables, but also has a bar top with additional seating. Following a Bohemian theme, the walls are abstractly painted with leaves and the wood accents help to create a casual dining environment. There is also a walk up window where customers can order to-go. 
After becoming her friend group's vegan meal-prep chef during quarantine, Cooper wanted to take her makeshift operation to the next level, and with the help of John and Tabitha Simmons, she was able to further her small business. John Simmons, the former Executive Chef of "Mon Ami Gabi," and his wife are also the proprietors of Firefly Tapas Kitchen and knew that they couldn't skip out on this opportunity. 
After looking at the shareables menu, I decided to start by ordering the Firecracker Cauliflower ($10). I have always been a fan of cauliflower and look forward to trying new variations of the simple vegetable, but I was definitely surprised at this restaurant's take. Following common vegan trends, I was expecting the bread to be soggy and to fall off each piece, but it was one of the crunchiest and most appetizing cauliflower options I have had in a while. The sweet and sour glaze tasted like a relaxed Buffalo sauce and was paired perfectly with their seasoned ranch.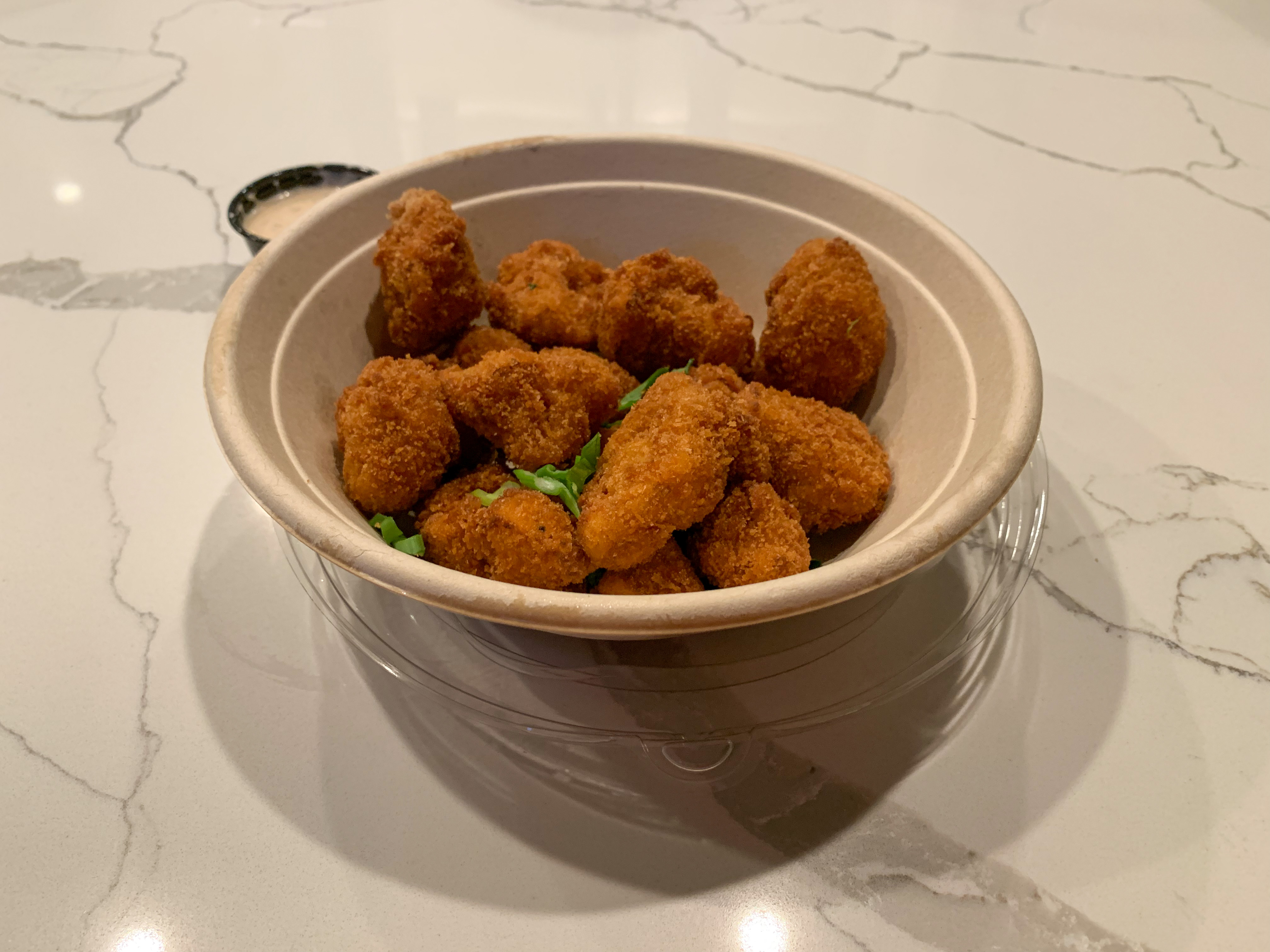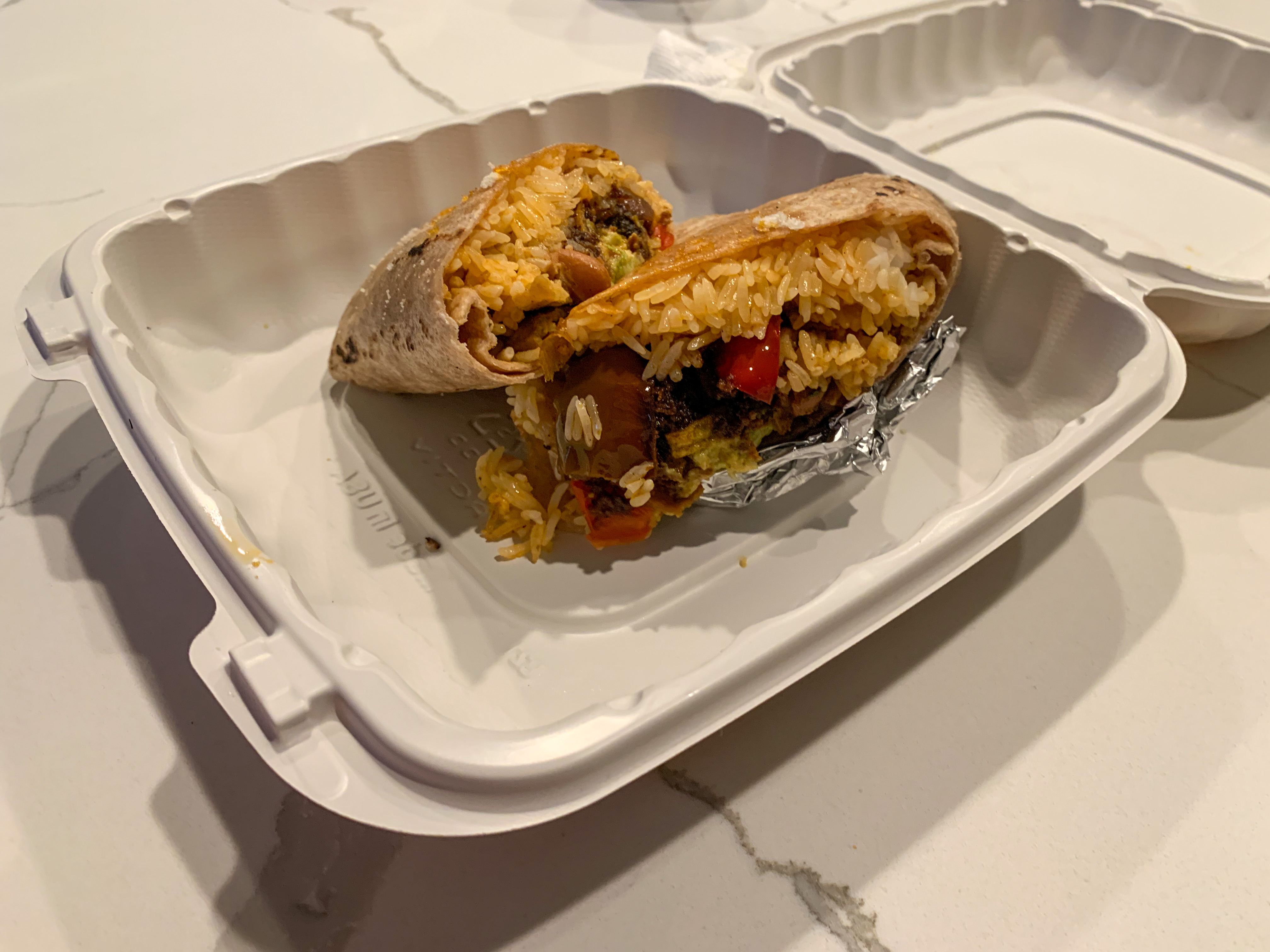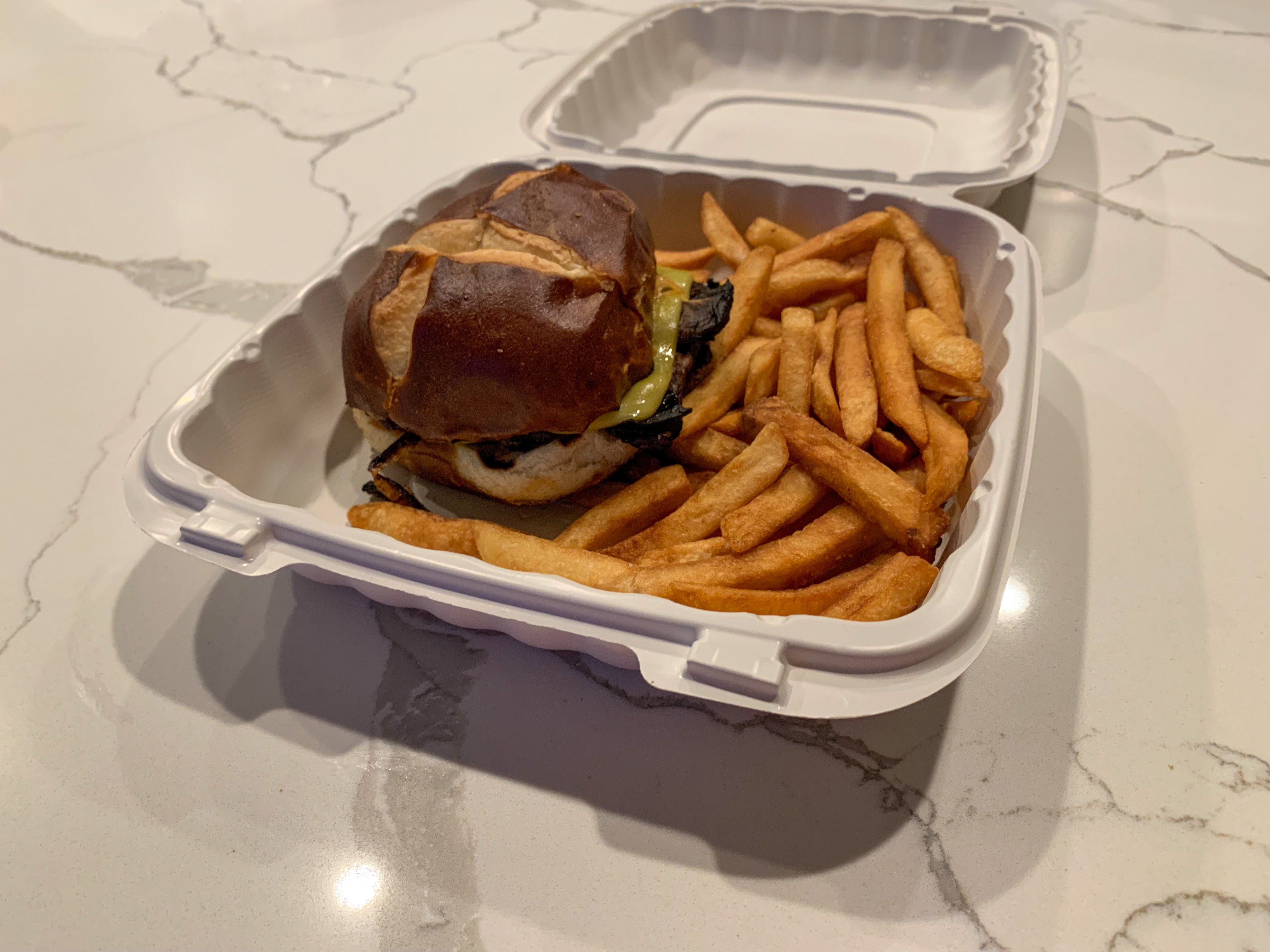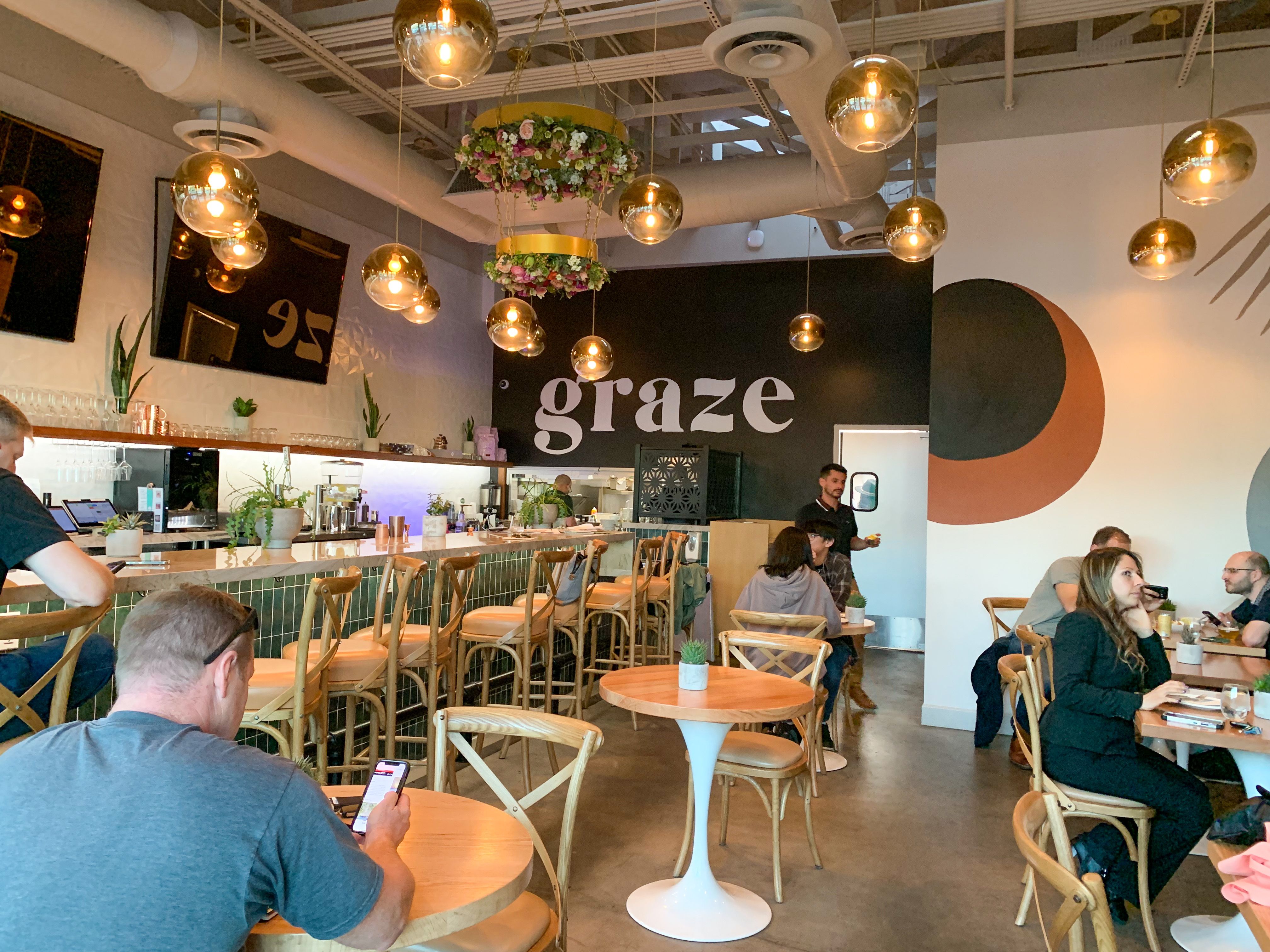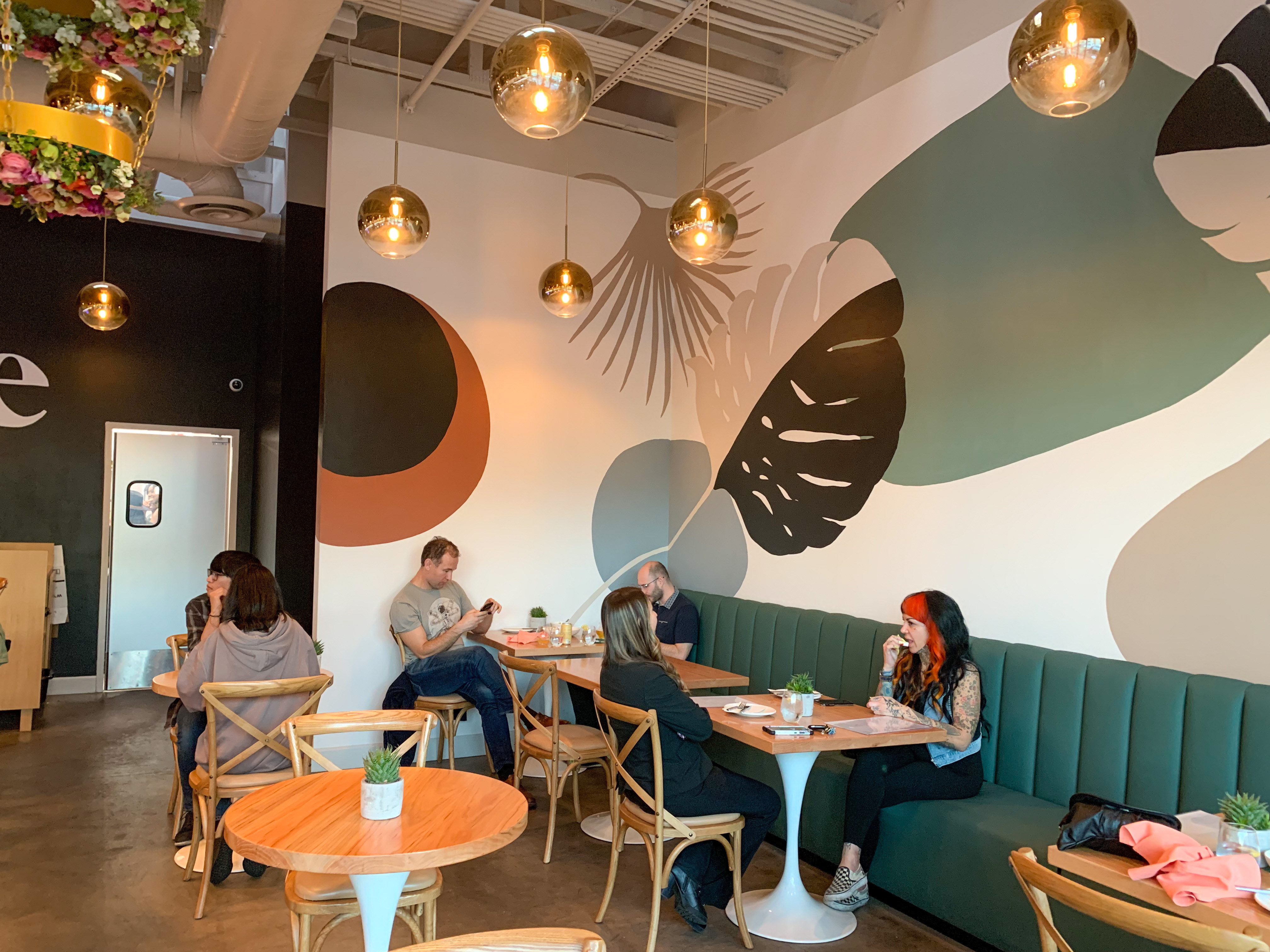 I then decided to try the Cauliflower Chorizo Burrito entree and a side of the Ginger Carrot Soup ($15). Personally, I couldn't tell the difference between their cauliflower and normal chorizo, but either way, I found it to be overly greasy. In addition, the wheat tortilla was very thin and I had some difficulty keeping it all together; however, each bite was still enjoyable. Each entree comes with a side and sadly, I was disappointed with my soup decision. Inspired by the Spring Equinox, Graze created a seasonal Ginger Carrot soup, but I was not impressed. There was an overpowering ginger flavor that diminished the overall taste. When it came to this portion of my meal, I was happy with the taste and quality of the burrito, but do wish I had ordered a side of fries instead. 
Ending off the night, I ordered the Portobello Melt ($15) which was made up of grilled portobello, grilled onions, smoked tempeh, a traditional Indonesian food made from fermented soybeans, and cheese all on a pretzel bun. I commonly enjoy dishes that include mushrooms, but in this case, I felt as if I was eating a straight mushroom. There were about ten thick slices of mushroom, but after I took some off, I was able to enjoy the dish's fluffy bun and creamy cashew cheese. The other aspects of this sandwich made it seem as if it was a real burger. Overall, this dish was fairly good and I think that the amount of mushroom would have pleased a true vegan, but as an individual who usually doesn't take up vegan habits, I wasn't expecting it. 
Even as a non-vegan, I was pleased with my experience and able to enjoy food that I usually wouldn't have considered ordering. I never thought that I would be satisfied with so many vegan dishes and Graze has changed how I look at the vegan lifestyle. From their interior decor and service to their plant-based burritos, I would recommend that everyone should try this restaurant, regardless of their diet, and I know that I will be going back to try more of their creative options.