5095 Blue Diamond Rd Suite 100, Las Vegas, NV 89139
11 am to 9 pm daily
Credit cards accepted
Being one of the very few pizza establishments that I've seen include a drive-thru in the city of Las Vegas, Piezza is a growing casual fast food restaurant. Being open for not even a month, Piezza uses elevated and fresh ingredients for an eminent experience. 
While walking into Piezza, I was instantly shocked by how appealing it was. Everything from the pizza-themed chairs to the pizza-making station are so beautifully done to make the entire restaurant come together. I definitely felt like I was in a pizza bar and the chefs by the counter were very helpful. It was a little confusing to understand the menu because of the different options that were there, so the chefs patiently explained everything I needed to know.
Besides standard dishes like pizzas, calzones and garlic bread, Piezza offers DIY pizzas where customers are able to decide how they want their pizza to taste and look. Customers even get to place the ingredients onto the pizza themselves with gloves at the pizza counter. Breakfast pizza is also offered to start off your day with a delicious bite. Also included on the menu are DIY salads which I thought was a really different touch since at most pizza restaurants, I haven't seen salads as a prominent menu item. 
Breakfast items are served from 7 a.m. – 11 a.m, and this was where I really saw how innovative this restaurant was because of the detail each choice had. Every breakfast pizza had an influencer's name as the title, like the "Jake and Logan Paul", "KSI" and the "Bella Poarch" breakfast pizzas. The difference between the normal pizzas and the breakfast ones is that these pizzas include a sunny side up egg, cream cheese and more greens than traditional pizzas. These pizzas and others on the breakfast menu were all $7.41 for a 6-inch pie.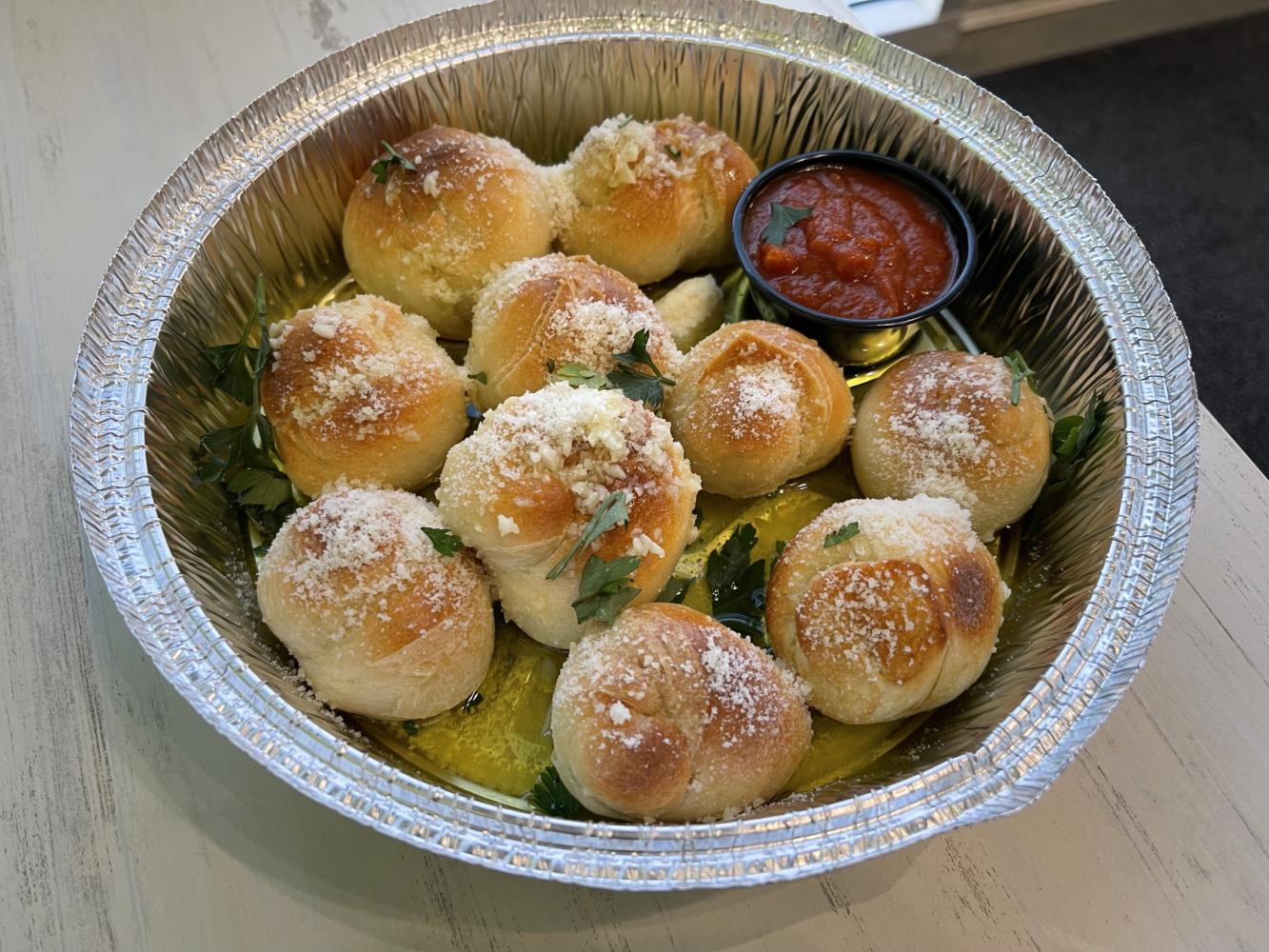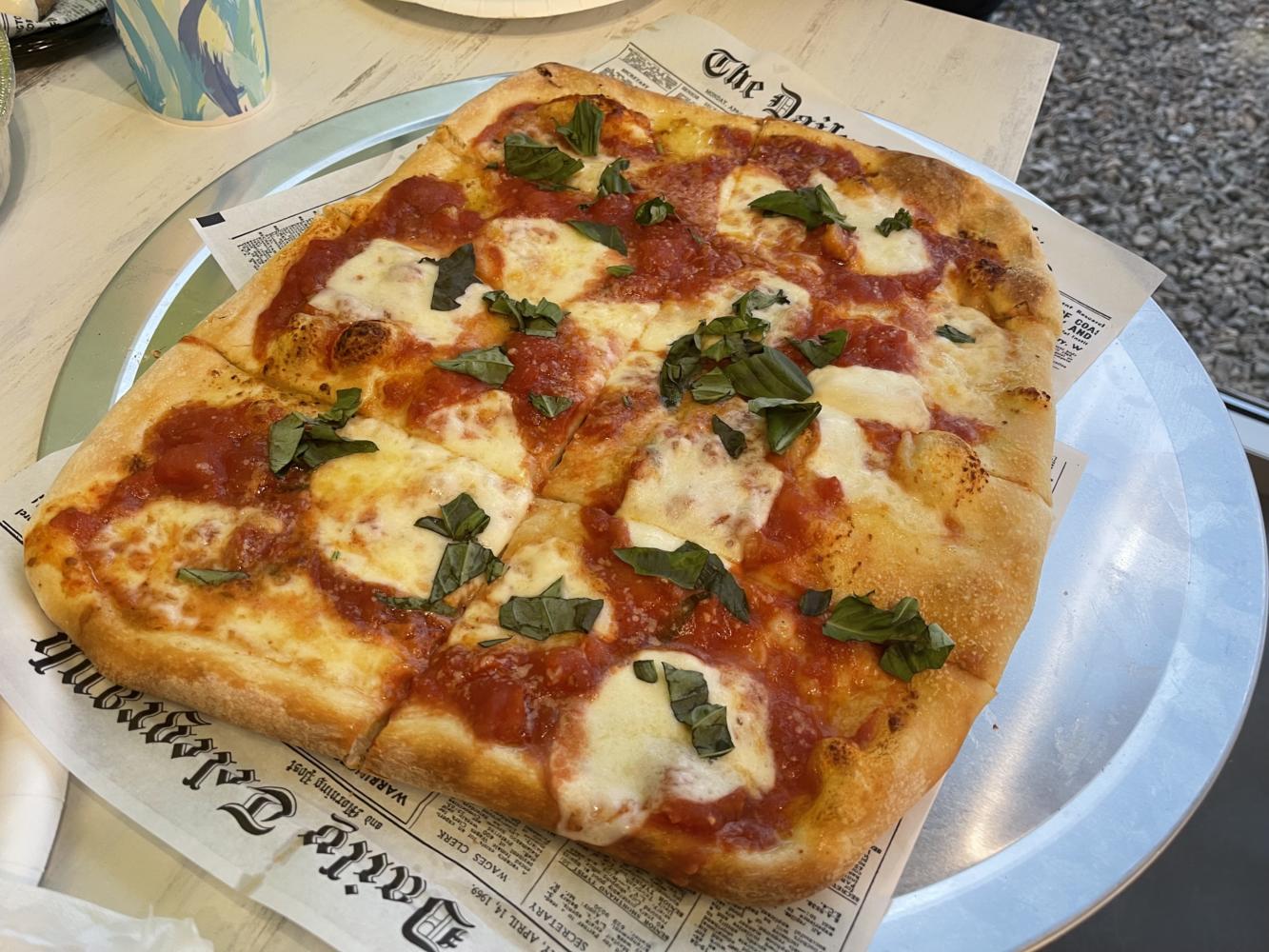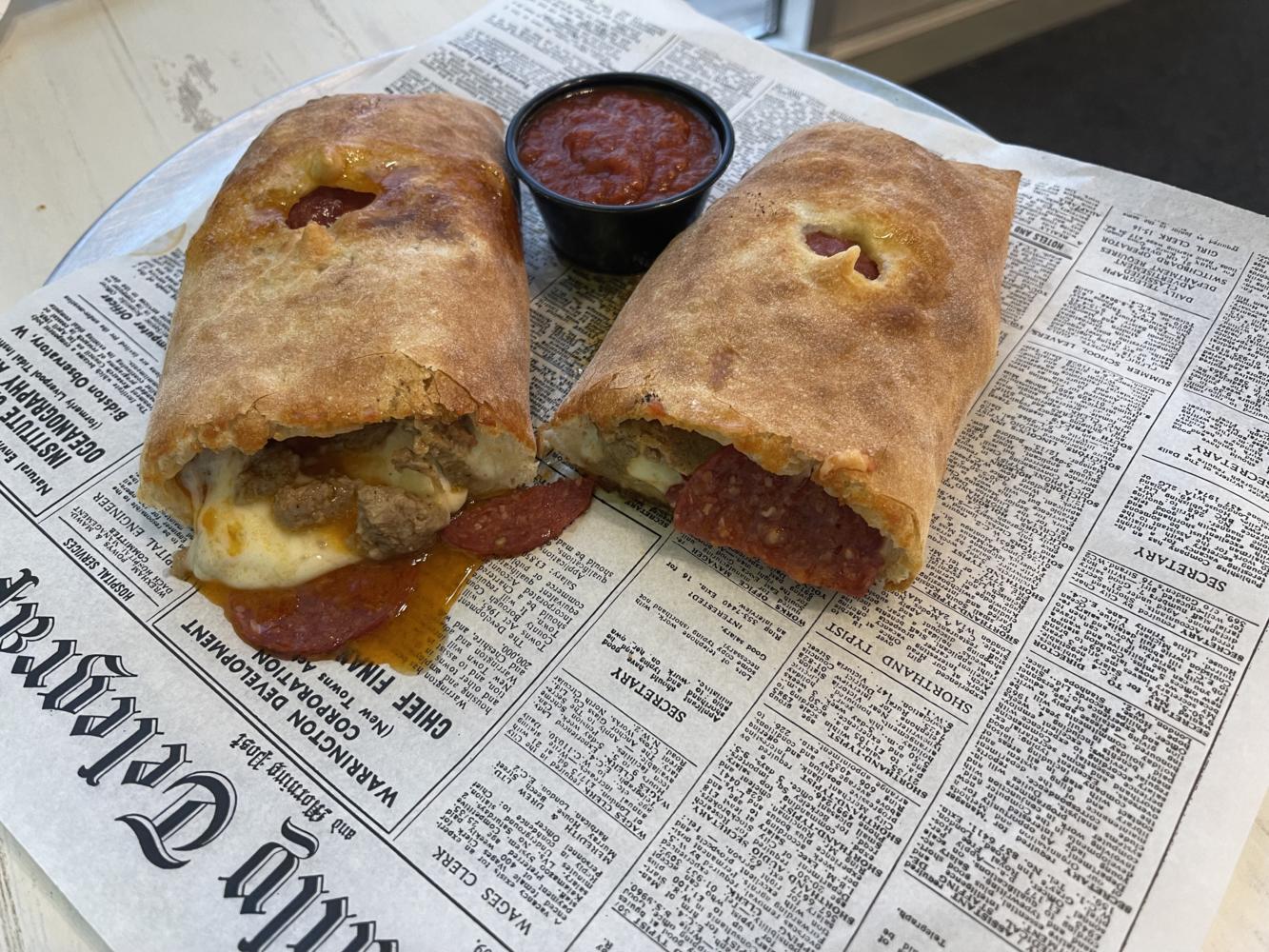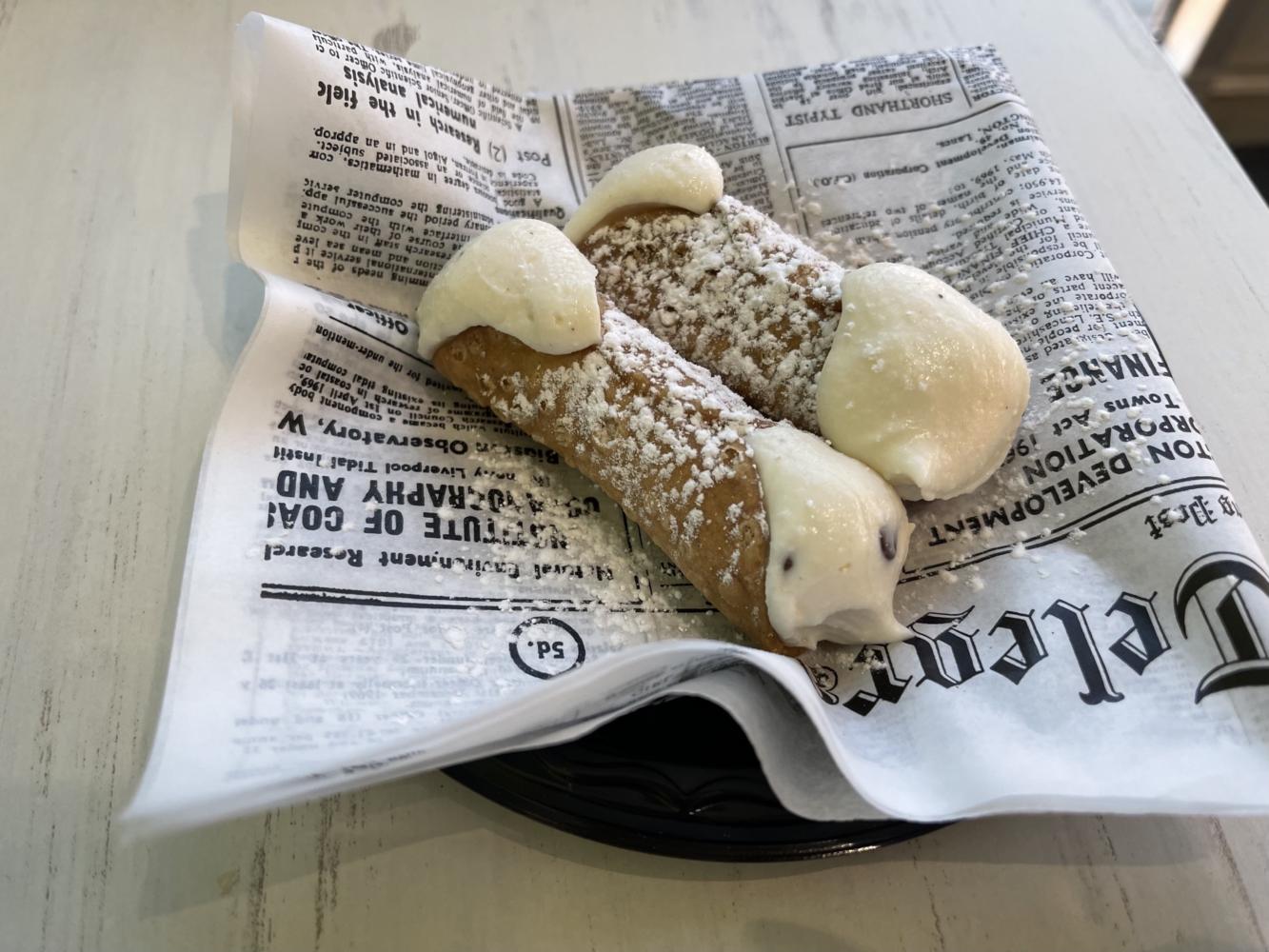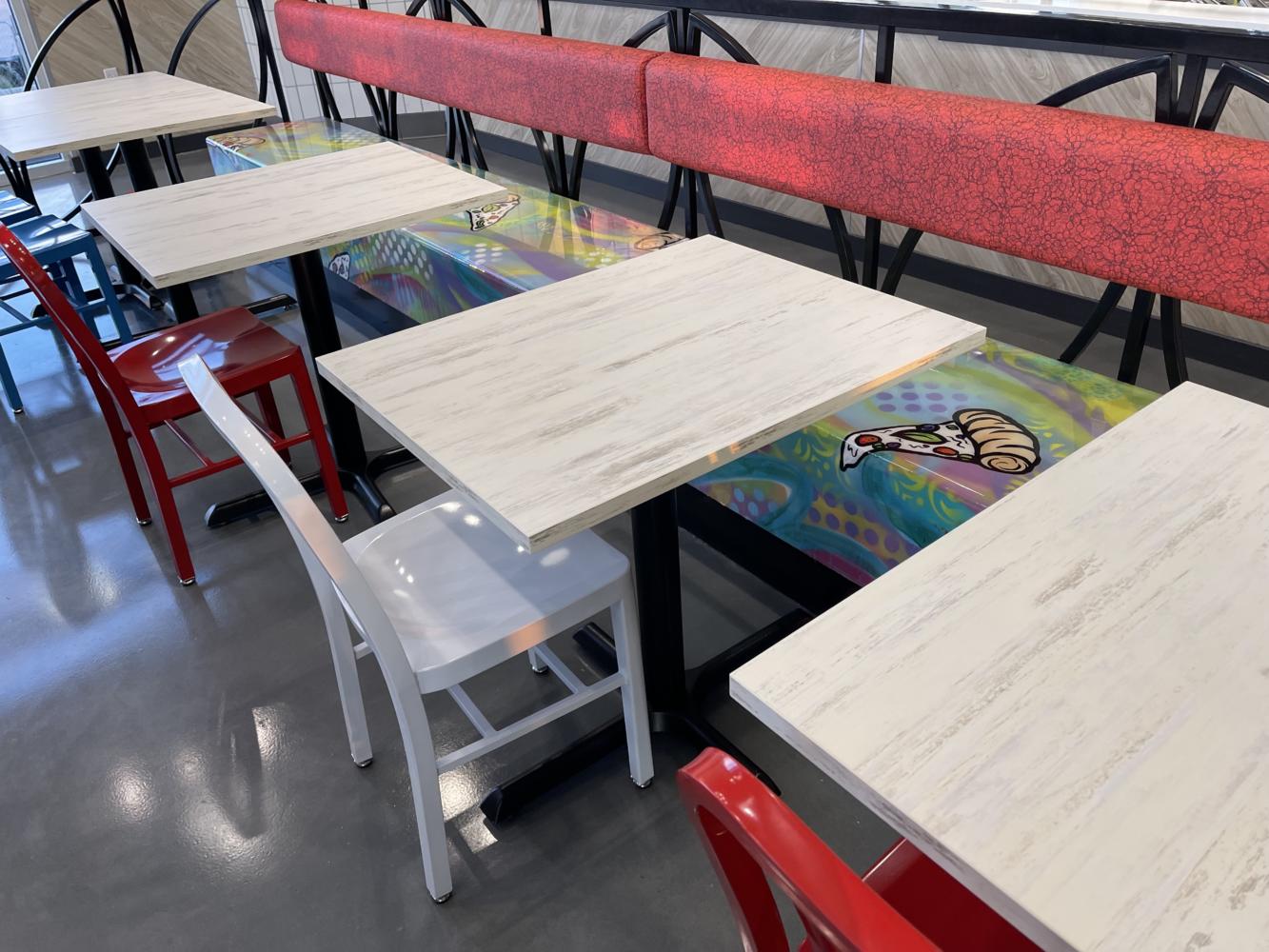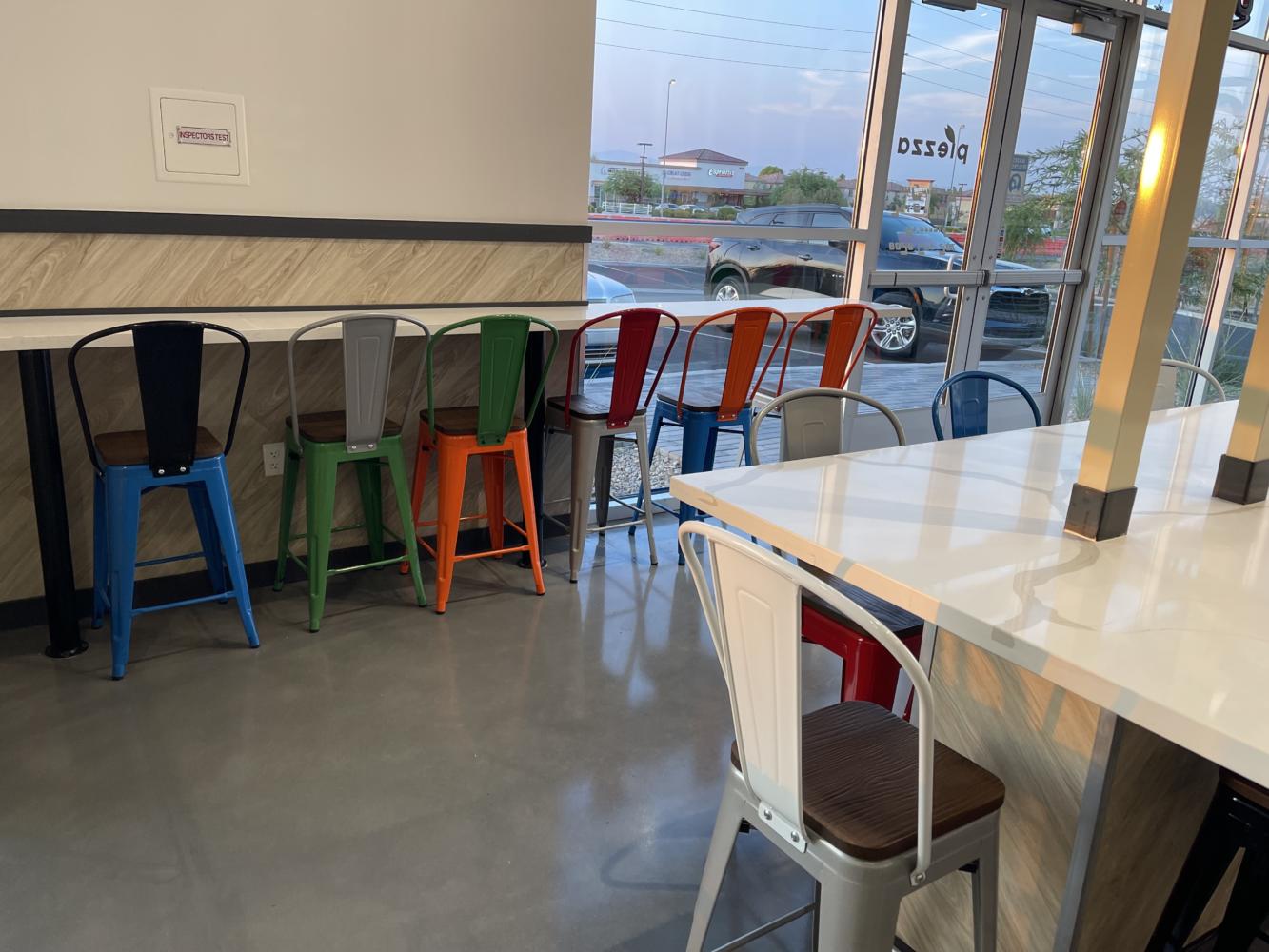 After talking to the owner about the menu, I ended up deciding on the top seller as my first dish which is the "Alla Palla" ($16.62). This menu option was the most expensive on both menus which was an eye-opener for me because of the quantity I knew I was getting. This square-shaped pizza has a thick crust with fresh mozzarella, diced tomatoes and basil. These were very simple ingredients yet this pizza was probably one of the best I've had in a long time. The mozzarella had the perfect amount of cheesiness with it not being too strong but compliments superbly with the light taste of the tomatoes. The basil was the added touch of flavor which made the entire pizza taste amazing and the portion size surpassed my expectations especially for the price I had paid.
The Meat Stromboli ($7.32) was the next thing that I tried on their menu. The dough had meatballs, sausage, pepperoni and mozzarella within it. Taking just one bite of the stromboli I could instantly taste all the meats and so many bursts of flavor. Instead of one ingredient being the prominent flavor in the stromboli, all of them blended together to where I couldn't only taste one type of meat. It was extremely soft, yet crunchier on the outside to bite into and the burst of flavor from each bite made me enjoy this dish even more. 
I had to order the Mini Garlic Knots ($4.52) since they're one of my favorite types of food, which came with ten of them. The knots were topped with parmesan cheese and cilantro, sitting on a bed of olive oil and a side of marinara sauce. These were probably my favorite item out of everything I had tried. The sauce was so zesty and the cilantro was an unexpected yet delightful touch to the knots. I really enjoyed the olive oil combined with the parmesan on the knots as it added a kick of flavor to my bite. 
Last but not least, I had never tried cannolis before so I thought I'd give it a try while I was already there. I only ordered one Grandma's Recipe Cannoli ($1.85) filled with ricotta cream and topped with powdered sugar. This sweet treat ended my meal off on such a pleasant note. Everything from the cream to the dough made this a great first time of trying these delicacies. 
Not only is Piezza great for pizza lovers, but it's also excellent for anyone just wanting a quick bite whether that be in the morning or evening. There's nothing but love in this restaurant and I would hope that everyone will go and try Piezza sometime soon.