Sick in the sunshine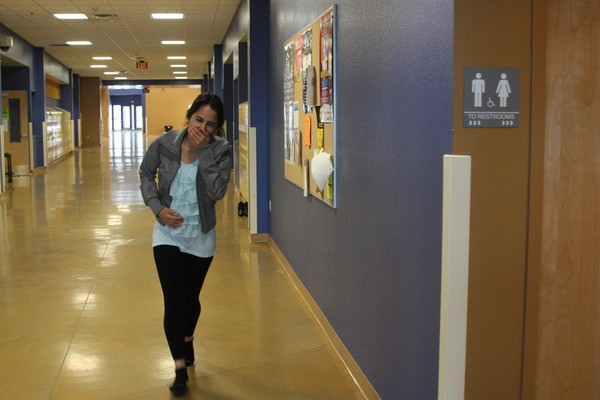 Your nose is running, your temperature is high, and you look outside your window, and what do you see? Picture perfect weather. Not a leaf is moving, and the sun is shining, not too much and not too little. Great. Why is it that we always seem to get sick when the weather is perfect, as opposed to when it is bitterly cold and miserable outside?
Laying in bed with jolting muscle pains and the bile slowly rising in my throat, I groan with disgust. Every aroma and sight of food triggered my gag reflex. I had never experienced this agony before, and I looked back on my perfect night before this repugnant day. How does one get sick within 12 hours?
Deciding I need to go to school, I leave my bed, and put myself together. Once I arrived to school, I could only feel sicker, and the nausea reached an all-time high. Twenty-seven minutes into my chemistry class, I could feel last night's sandwich coming back up. I could not bear to be around my peers any longer, so I went home, where my warm, comforting bed awaited my existence.
With my mom nagging me to eat, I rushed to my bathroom, retching, and longing for fresh air. Who would have ever thought an enticing sandwich could look so repulsive the second time? YUCK! Feeling a sense of disgust, and my muscles feeling as if they were being torn apart, all I wanted to do was curl up in a ball and cry at how miserable my day has been.
Although I hated absolutely everything for an entire day, the perk of having a 24-hour stomach virus is just that: it lasts for only 24 hours. Waking up the next morning was a relief, as the revolting nausea was replaced by a headache that I really did not mind.
I have never had a stomach bug, and I sincerely hope I never do again. However, the most heart-warming feeling about being sick is all of the love-filled messages and phone calls I received from my friends and family. Although my immune system is not the most dependable, I know that my loved ones are.
Being that sick pretty much took me to new extremes with the jolting pains, disgusted attitude, and lack of motivation. I do not say this often, but I would have rather been at school.