Dancing Fanatic: Meet Carson Amen
An international competitor striving to be an Olympic athlete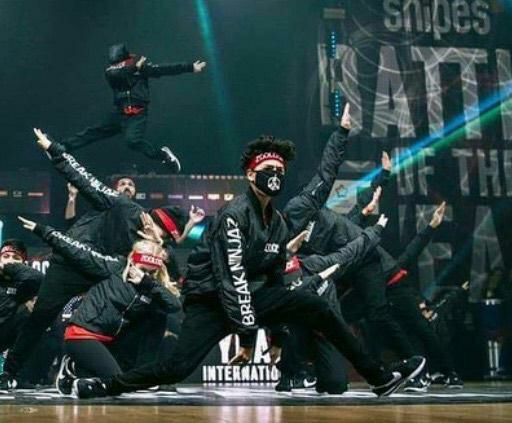 Tension swells up in his mind before he sets his foot on the stage. He can hear the loud crowd as he halts his thoughts and lets his body take control. Moving his limbs rhythmically in a precise, yet fluid motion, junior Carson Amen allows the music to take over freely. 
"One of the first moves I saw were headspins, and I thought those were the coolest," Amen said. "A lot of the people I started dancing with were already a lot better than me, so that intimidated me at first, but it ended up pushing me just to work harder."
Breakdancing since he was ten years old, Amen is now a current member of the dance crew, Zoologic Break Ninjaz.
"My crew is like my second family," Amen said. "I grew up with a lot of them, and we hang out outside of dance too. They're some of my closest friends. Also, the whole community is great. Everyone really loves this dance and sharing it with others, so a lot of events are just like big parties, and everyone has a great time just dancing and talking to each other. I've gotten to meet a lot of people from all around the country and even the world just because we have the same interests, so I think that's really cool."
The first person who taught Amen how to dance is Eric Salazar, aka 'The Diss.' He is one of the Zoologic Program creators and is a member of the world-famous crews Knucklehead Zoo and Super Cr3w.
"He's been dancing for a long time, so he's always sharing his experiences in order to inspire or teach us," Amen said. "For example, if he remembers a specific competition where he might've lost, he'll share what he could've done better so that we can apply it to ourselves. He's also just really good at dancing, so watching him do crazy moves makes me want to get better so that I can top him."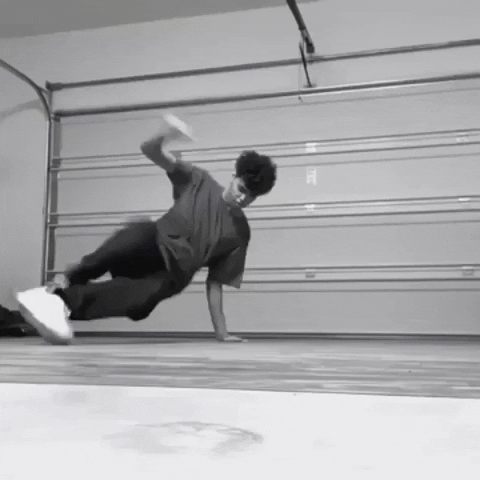 Unexpectedly, his life crossed paths with breakdancing when his mother first introduced him to the sport.
"I actually started dancing because my mom forced me to take a class, but I ended up enjoying it," Amen said. "I just really fell in love with it once I started and couldn't stop." 
Various media platforms like Youtube and Instagram and his mentor Salazar have helped Amen stay inspired and focused.
"I keep myself motivated by watching other dancers I look up to and also just keeping my eyes on my goals," Amen said. "One thing I always try to keep in mind when competing or performing is just to have fun. At the end of the day, this is what I love to do, and I wanna have fun doing it, so I try not to stress it too much and just allow myself to enjoy the moment."
Despite the sport's challenging aspects such as balance and coordination, Amen uses breakdancing to de-stress and free his mind. 
"Dancing has been my escape from all the stress of school and life in general," Amen said. "It's a way for me to let loose and express myself whether I'm happy or sad. It's just a way for me to forget about a lot of things and just have fun." 
Due to his straightforward mentality and work ethic, Amen and his crew have attained many achievements.
"Back in 2018, we won the USA qualifier and got the opportunity to compete in the world finals for an event called 'Battle of the Year,'" Amen said. "We trained really hard, and it paid off because we ended up placing sixth out of eighteen other countries. Most of the other teams were adults, and we were mostly kids. It was a really fun experience to have with my friends, especially since it was my first time out of the country." 
Being a competitive dancer comes with an immense amount of hard work. Amen follows a rigorous practice schedule every day to continuously improve himself.
"I usually practice 6-7 days a week for about one and a half to two hours, sometimes longer," Amen said. "I usually start with a workout to warm up—usually, some cardio type stuff. Then I'll do a deep stretch. After that, I'll start getting to the main part of my training. This is usually focusing on certain moves I'm trying to master or maybe working on what I'm going to do in a competition if I have one coming up. That takes up the majority of the practice, and after that, I just cool down with another stretch."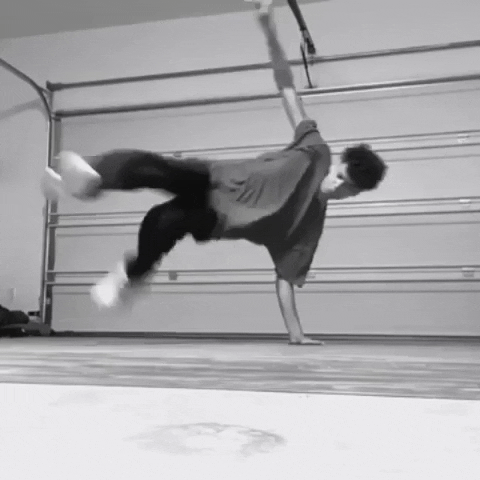 Encouraging people to embrace and represent themselves, Amen believes breakdancing is special in that regard.
"Unlike other dance styles, breakers usually value creativity and originality over technique," Amen said. "So, I think a great dancer is someone who is being themselves. As long as you're dancing the way you wanna dance, you're a great dancer in my eyes."
Becoming a professional dancer is one of the many goals Amen has in store for himself and his future.  
"Well, I'd definitely like to make this my career," Amen said. "As of right now, there aren't a whole lot of opportunities for breakers to make money from dance, but…being able to be sponsored by companies would definitely be an amazing opportunity. Also, breaking is actually going to be an official event in the 2024 Olympics. That is definitely something I would like to work towards. The exposure from the Olympics would hopefully open up more opportunities for dancers to make money and pursue a career in breaking."