Endeavor into a parallel mindset with 'Do You Turn Red?'
Uprising alt R&B singer, Peter Manos, released his first EP filled with melancholic vocals, sombre sounds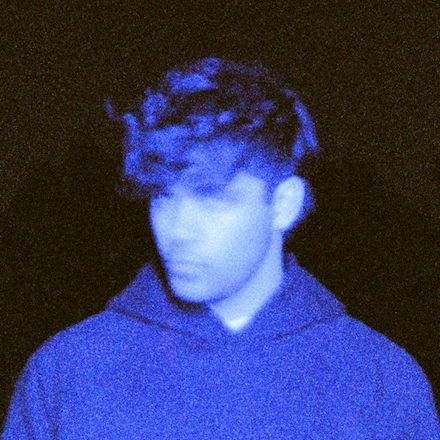 Emotions and mental health are on an all time edge for many people nowadays. On the track "You Don't Know Me" on Peter Manos' new EP, he sings, "Truth is I'm alone, I'm not happy, it's not hard to remember / Put it in the back of my mind / Maybe I was wasting my time / Guess I'm not enough in another life, maybe." The undertone and smoothness of his voice paired with the R&B vibe and the general depiction of having someone lose their interest in , whether it be related to friendships or relationships, could make a listener fall in love instantly and discover his new EP, 'Do You Turn Red?' This song sets the tone for the rest of the EP and resembles his passion for music, with the background music being developed and produced by Manos'. 
First coming into the public eye in 2017 with his most popular single, "In My Head," Manos is a 23-year-old rising indie and R&B artist. Originally from Dallas, Texas, he never put much thought into a musical career and wrote many songs during his high school and college years. According to Genius, many describe his style of music as a combination of Frank Ocean, Bon Iver and James Blake, but still maintaining his own talent and intricate ideas of life. The significance of his EP is due to the fact that each of his songs are laced with raw emotions and captivate his skills with the guitar and piano in the background. 
"My Mind," starts off the album sonically, depicting his somber voice and later adding a pulsating beat in the background with the use of his guitar. "My Mind," and "In My Head," the last song of the album and a personal favorite, are quite similar due to the general theme of replicating the thoughts that flood one's mind when overthinking. Manos sings "And nothing else is right / You're laced inside my mind / I'm holding on, I know it's wrong / But I can't see your soul // And everything has changed / You're only in my brain," precisely stating how hard it can be to stop thinking and alluring the idea of letting go for the improvement of your own mental health. 
The fifth song, "Zach's Ballad," alternates and captures two different vibes resembling alt-R&B/indie-folk. Similar to his other songs, "Zach's Ballad," predominantly focuses on the perception of letting go through his ending lyrics, "Oh, sometimes I still feel like I'm drowning out / Forget about it, can't compensate no more // I'm closing my eyes / Ask if I'm alive / No, I'm just tired again, fall asleep / I'm really just fine / But I realize / I can't rely on you anymore." 
Compared to the rest of the album, his fourth track, "Tennessee," represents a dull moment of the EP and is not one of the brightest hits due to the inconsistency of his voice and the overutilization of auto-tune. However, it does create a different atmosphere c. Manos assembles "Tennessee" around an unbearable heartache with melancholy yet vulnerable vocals as he states in the first line, "Nothing to hold on to." 
Lastly, the namesake of the EP, "Do You Turn Red," contains a nostalgic, yet desolate vibe, that showcases his vocals. This song captures a moment in Manos' life where he finally came out of his isolated box and evokes a sense of nervousness yet optimism. "At Night," the third song, correspondingly fits the ambiance and Manos uses alliteration as a figurative way to focus on the theme of the song, repeatedly singing, "I don't really wanna tell you everything that I can't relay / Tell me all the little things that I can't seem to face." This song goes back to the theme of mentally being fixated in a box and not being able to escape.  
The general assembly of the album, as well as the fact that Manos takes use of his own capabilities, impacted my perception of the EP. "Do You Turn Red?" is a useful alternative for when you are feeling down and need comfort through his intricate ways of telling a story and his melodic yet sentimental vocals add the cherry on top.