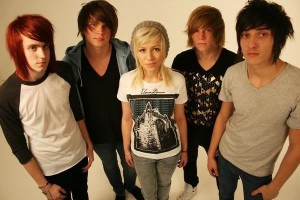 Pop/Punk band Tonight Alive has teamed up with Tilly's, Vans, and Warped Tour to host a contest on Polyvore. Polyvore is a website where people can blog pictures about what they think 'fashion' is. 'Stylist Wanted' is a contest based on creativity in which participants will choose one member of Tonight Alive and create an outfit for them. One outfit equals one entry, so each participant may submit as many entries as they please.
The outfit must incorporate a top, a bottom, and two or more accessories from Tilly's, a pair of Vans shoes, a photo of the band, Tonight Alive logo, and the 'What Are You Scared Of?' album artwork. Each entry must be tagged with the band member's name, Fearless Records, Tilly's, Tonight Alive, Vans, and Warped Tour.
Five winners of the 'Stylist Wanted' contest will win 2 tickets to the Vans Warped Tour, a pair of Vans shoes, $100 Tilly's gift card, an autographed Tonight Alive poster, and an autographed copy of their new album 'What Are You Scared Of?' In addition, the winners' outfits will be worn during a Tilly's photo shoot and showcased online. The top 25 winners will receive an autographed copy of Tonight Alive's new album and an autographed poster.
All entries must be submitted by 11:59 p.m. PST on Tuesday, March 13. To begin an outfit submission, visit http://www.polyvore.com/stylist_wanted_for_tonight_alive/group.show?id=137825.