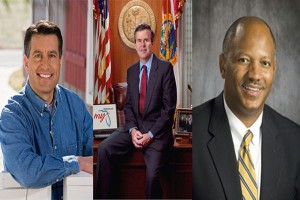 Nevada Governor Brian Sandoval, CCSD Superintendent Dwight D. Jones, former governor of Florida John Ellis "Jeb" Bush, and Channel 8 will be visiting Southwest Career and Technical Academy on Wednesday, Oct. 5.
"I've known Sandoval for about 10 years now, but I've never met Jeb Bush.  I'm excited to meet him next week," government teacher Mr. Adam Cegavske says.
Principal Felicia Nemcek states that the group will be meeting with other state and local officials to discuss education reform during the visit.
"I am honored that we were chosen," says Nemcek.
According to Ms. Krista Boivie, World History teacher, Bush is known for implementing successful educational reforms in Florida during his terms in office.  Students in social studies classes participated in a discussion about Bush's reforms.
"I think the focus of this visit with the governor is about the educational reform for our state," sophomore Alrey Hilario says.
Sandoval, Jones, and Bush will be touring program classes and classrooms with Nemcek during fourth period.