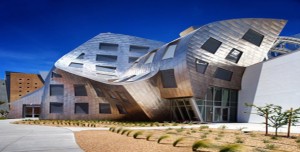 SWCTA's forthcoming week will occur Oct. 10-14, with the annual flag football game on Oct. 14, and will conclude on Oct. 15 at the safari-themed Forthcoming Dance from 7-10 p.m. at the Keep Memory Alive Center.
"My biggest goal is seeing all the kids happy. We're going to make this year the best for you guys and I want to set your taste level really high because college homecomings are very elaborate events. I want to give you, in $25, every penny in perfection," says Mrs. Miriya Julian, Student Council adviser.
For the first time at Southwest Career and Technical Academy, a school dance will feature the traditional Forthcoming Royalty positions. Nominations will take place from Oct. 3-6 during both lunches for $1 each and votes are restricted to the positions eligible for your grade. The top three nominated males and females from each grade will proceed to elections from Oct. 10-13.
"You never know who might win or even if you'll win! … voting will bring some good school rivalry!" exclaims sophomore Rayden Sisomphou.
The Forthcoming Court will consist of seniors crowned as "King and Queen," juniors crowned as "Prince and Princess," sophomores crowned as "Duke and Duchess," and freshmen crowned as "Lord and Lady." Winners will be recognized at the dance and the flag football game.
"I cannot wait for this year's homecoming! I absolutely love the fact that they're going to be having royalty this year! I want to give it a try and win princess. Having royalty at our homecoming will give us SWCTA kids a chance to experience the regular high school life," says Ashley Flores, junior.
SWCTA is the first high school to hold a dance at KMA. Tickets are $25 per person and dress attire is semi-formal.