This week's column will not be written by me, instead it will be written by the cast of the upcoming crossover movie, "Nicktoons," featuring classic characters from "Rocko's Modern Life," "Hey Arnold!" and "Rugrats." Nicktoons will be directed by Jared Hess and is reportedly going to be stylized with the wit and comedic elements of "Who Framed Roger Rabbit?" In this article, numerous characters will discuss the state of today's cartoons.
Douglass Funnie: (Doug) "What's with all these old channels and their lack of cartoons? I remember when Cartoon Network actually aired quality cartoons."
Spongebob: (Spongebob Squarepants) "Well I don't know about you, but I'm still on air and Cartoon Network once had a block that lasted a few years called "CN Real" where they didn't have a single new cartoon air.
Tommy Pickles: (Rugrats) "Sounds pretty poopy since cartoon is in their stinkin' name! Speaking of stink, is someone going to call my mom? I haven't had a bath in eleventy days.
Spongebob: Another channel that's barnacles is Disney."
Cat: (CatDog) "I remember Disney for their movies, didn't think they could mess up television."
Dog: (CatDog) "I remember seeing a show named "Dog With a Blog," sounds like an insult to canines everywhere. Talking animals should stay in cartoons, not in a reality sitcom."
Ren: (Ren and Stimpy) "Those eeeediots, ruining cartoons for today's kids. That's dumber than Stimpy's negative IQ point."
Stimpy: (Ren and Stimpy) "IQ? That sounds delicious!"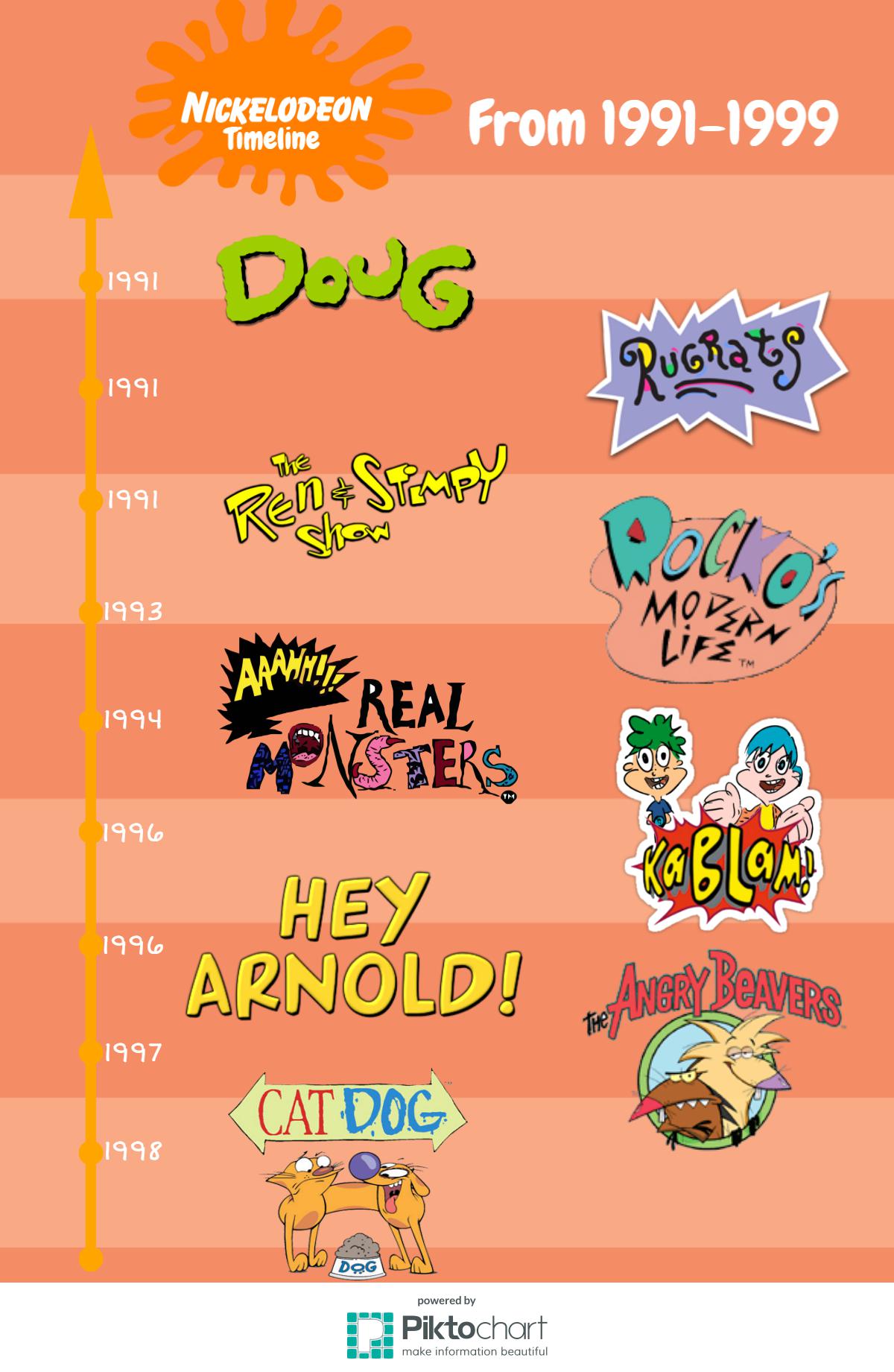 Ren: "If Viacom didn't influence such harsh censoring, I would rip off your nose and use it as a loveseat."
Rocko Wallaby: (Rocko's Modern Life) "How are today's mates going to experience quality cartoons on a Saturday? I don't reckon that they all have Netflix accounts."
Ickis: (Aaahh!!! Real Monsters) "That sounds pretty scary, even for me."
Arnold: (Hey Arnold!) "Well, that sounds pretty weird. I don't understand why these gigantic companies wouldn't continue what has always been working."
Chuckie Finster: (Rugrats) "I guess they just want a change…so do I, this diaper is itchy."
Tommy Pickles: "A baby's gotta do what a baby's gotta do, I think this movie will change their per. Uh. What's that word again?"
Jimmy Neutron: (Jimmy Neutron: Boy Genius) "I believe the word is perspective my young bald friend."
Douglass Funnie: "I've been on Nick since 1991, I believe that Nicktoons will be a nostalgia trip for the ages."
Rocko Wallaby: "I'm sure the movie will be a bloody riot. What I'm unsure of is the current state of Saturday cartoons, what else are the little Joey's going to do?"
Spongebob: "I've been on air for 17 years, I love what I do, but I don't want to turn out like "The Simpsons" and be held on with life support. We need this generation to understand how the cartoons of the old ages were like."