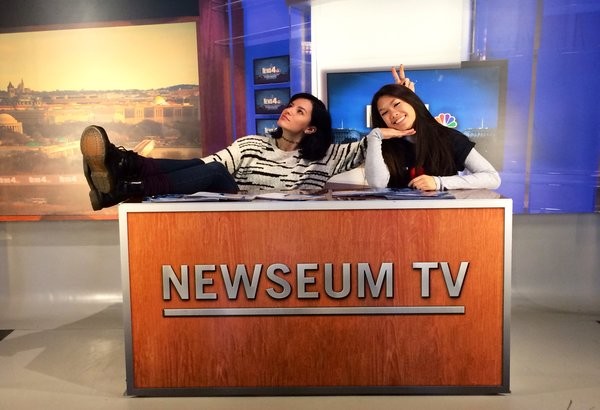 High school is a huge cliché in some ways, and in other ways, it is not. However, one fact is solid: friendships in high school are the most euphoric gifts. Having a friend you can laugh with is the most comfort in the world.
Many times, adults tell us that high school friendships rarely last. However, I deem this to be inaccurate. I have seen many cases of ever-burning friendships which have started in high school and have progressed throughout those individuals' lives. These friendships are the epitome of beauty to me. If one possesses a friendship in which they can say they have helped each other grow, that is an achievement.
I am a firsthand source when it comes to friendship aspirations. While my peers constantly plan their weddings, I plan my future as a single girl (or rather, woman) living somewhere on the East Coast with my best friend. As a matter of fact, she and I constantly make plans when it comes to our apartment. So far, we know our curtains will be purple and we will have a cat named Salem.
[vision_pullquote style="1″ align=""] What I am saying, though, is that friendships are as unpredictable as high school can be. [/vision_pullquote]
Perhaps it is my naive teenage mind that stumps the disbelief in friendship–especially those that occur during high school. Sure, I have gone through many friends; some ended up assisting me in the changes I have overcome, and others have chosen to walk away. This is a fact about friendship I have learned to overcome. However, I constantly have feelings that some friendships do, indeed, last.
Perhaps the reason individuals believe that high school-formed friendships fail to last is due to the fact that after high school, students tend to take a different road than their counterparts. This fact, although painful, can be a clean break for individuals, and can therefore lead students in the right direction after college. The neglect in this action is inevitable when it comes to a friendship perspective.
It is hard to say that two best friends will indeed go to college together and eventually purchase purple curtains and argue over whether they actually want a cat named Salem or a large dog named Ernest Hemingway. Though friendship bonds can be extremely strong, they are not only due to similarities in hobbies or aspirations. Luckily, and quite rarely, friends do share the same goals.
I am not saying that all friendships will fall apart or last forever. What I am saying, though, is that friendships are as unpredictable as high school can be. And for the moment, we should just embrace the magical moments friendships offer us.