Discover Fresh French Flavors at 'Rosallie Le French Cafe'
Eat multilayered pastries and drink aromatic coffee in a French style coffee shop and bakery.
Mon-Sun 7 a.m. to 3 p.m.
6090 S Rainbow Blvd, Las Vegas, NV 89118
Accepts cash or card
In Las Vegas, there's a world of flavors waiting to be uncovered. From Chinese to Greek foods, there's a piece of culture in every aspect of Las Vegas. Tucked into a little corner on Rainbow Road and Patrick Lane is a small cafe named 'Rosallie Le French Cafe.' This cute French restaurant began as a project in France in the year 1983 by the parents of cafe owner Jonathan Pluvinet. After spending six years in Las Vegas, Jonathan decided to continue the family project here in town in 2015.
At first, the cafe was hard to find, because the back of the building faces the street, leaving no view of its name. After finding a space in the small parking lot, my mother and I walked into the cafe. Immediately the smell of warm sugar, vanilla and coffee filled the room. There are little white tables, sofas and a lounge area surrounded by bookshelves. One unique artifact I noticed was a wine case display, with wines dating back to 1955 completely untouched. 
As we walked towards the register to order, we passed by cases of pastries in baskets and miniature desserts in glass displays. At the ordering counter, there are loose tea leaves sitting in jars and behind it, on the wall, is a chalkboard with the day's specials and the coffee menu. The cashier provided us with handheld menus, which is when I ordered a large Creme Brulee Latte ($5.50)  and a Sud Sandwich ($8.90) which is a thick sandwich filled with prosciutto, melted mozzarella and roasted bell peppers. My mom ordered a large cappuccino ($4.50) and an almond croissant ($4.95). 
The first thing we received was the coffee, and my mom being not too keen on letting me try hers, left me with the Creme Brulee Latte I ordered. It's served in a cute white cup with a tiny plate and teaspoon to go with it. The sugar on top of the coffee was burned to a golden brown crisp. It was warm and tasted sweet with the milk taste balancing the dark coffee flavor. The browned sugar on top gave the drink a crunchy texture, which added extra sweetness to it. I thought it was delicious overall and quickly drank it all.
Soon after that, the Sud Sandwich came. The presentation was very pretty, almost delicate-looking, with arugula leaves and cherry tomatoes surrounding the sandwich as well as drizzled with balsamic vinaigrette. The sandwich itself was a large portion. It had thick bread buns which were similar to Sourdough, but not as tough. The cheese had melted and stuck itself onto the bottom bun with the Prosciutto, arugula and roasted bell peppers on top. The first bite was overwhelming in size, but really appetizing. Prosciutto is very salty, but the other ingredients in the sandwich, especially the bell peppers, were able to offset that. I was stuffed after eating the sandwich, but I was still pleased with its savory flavor.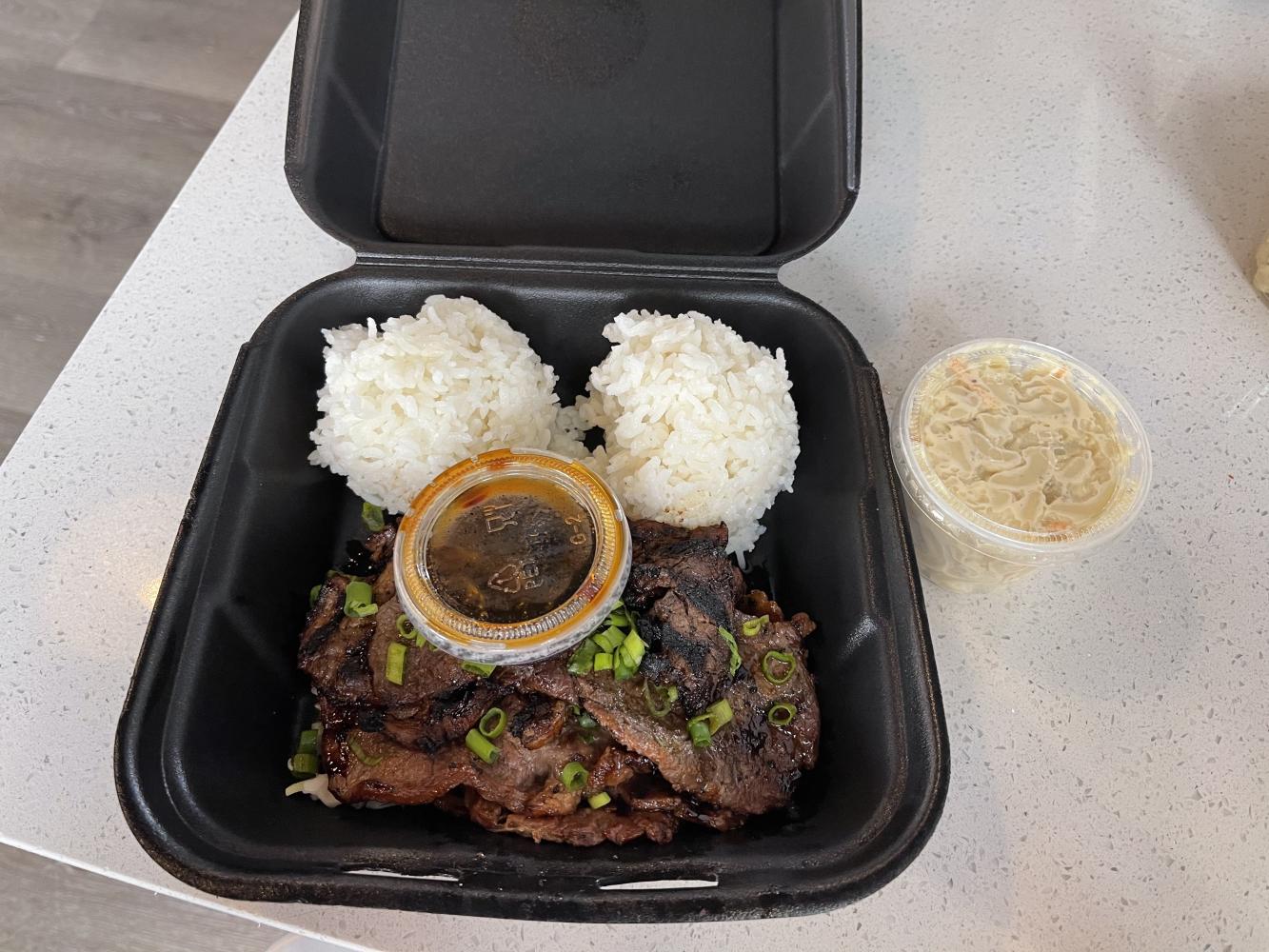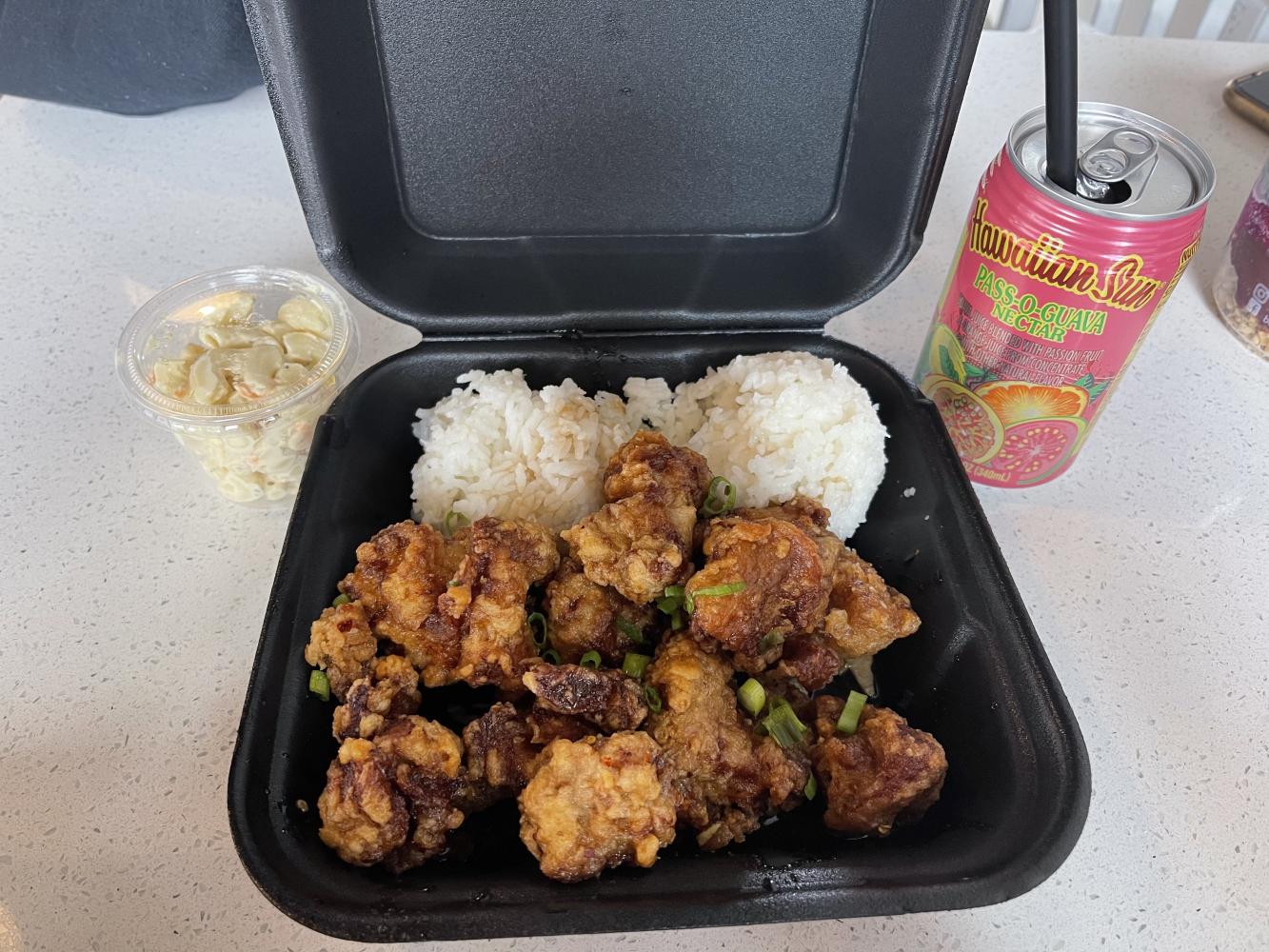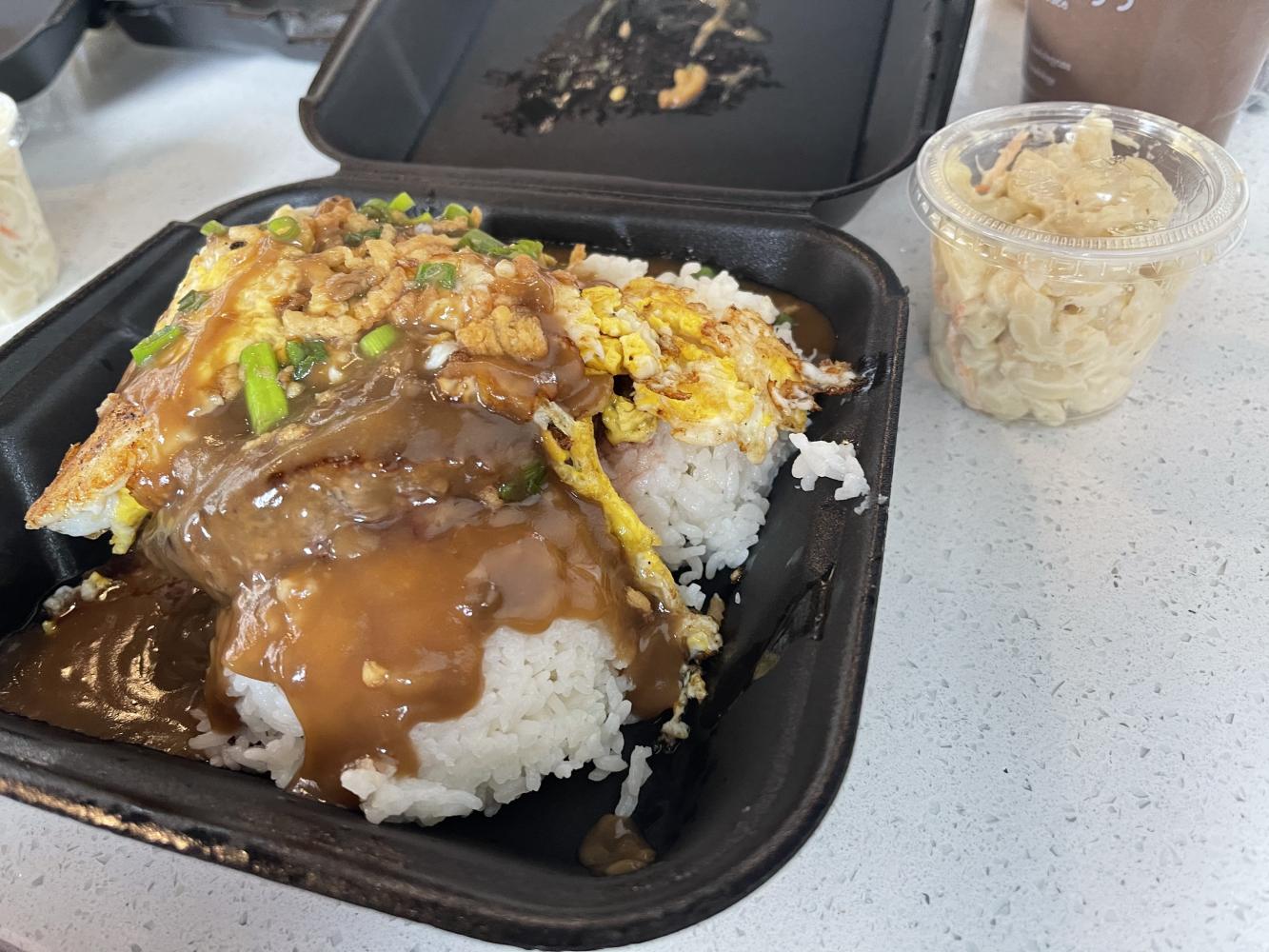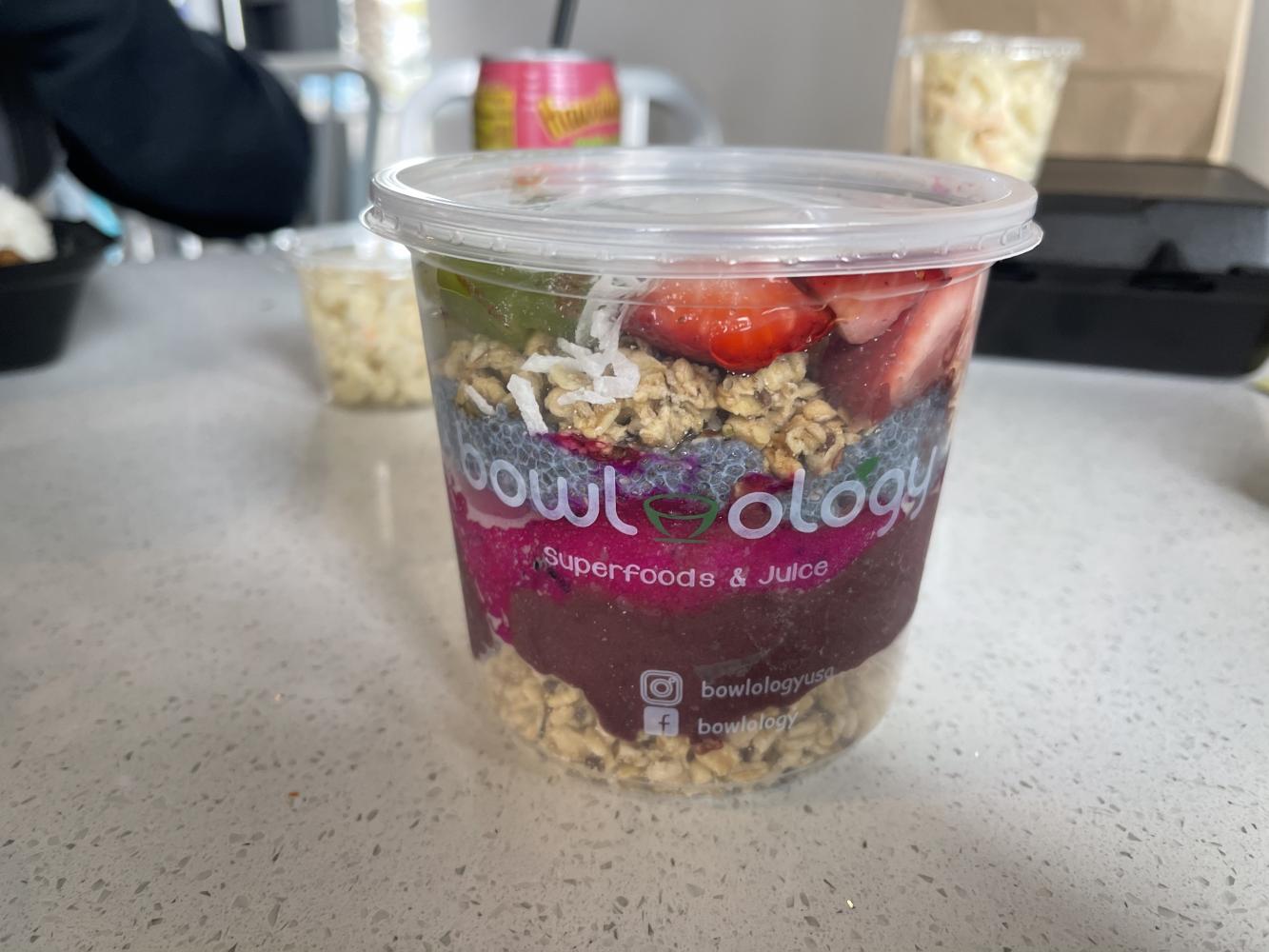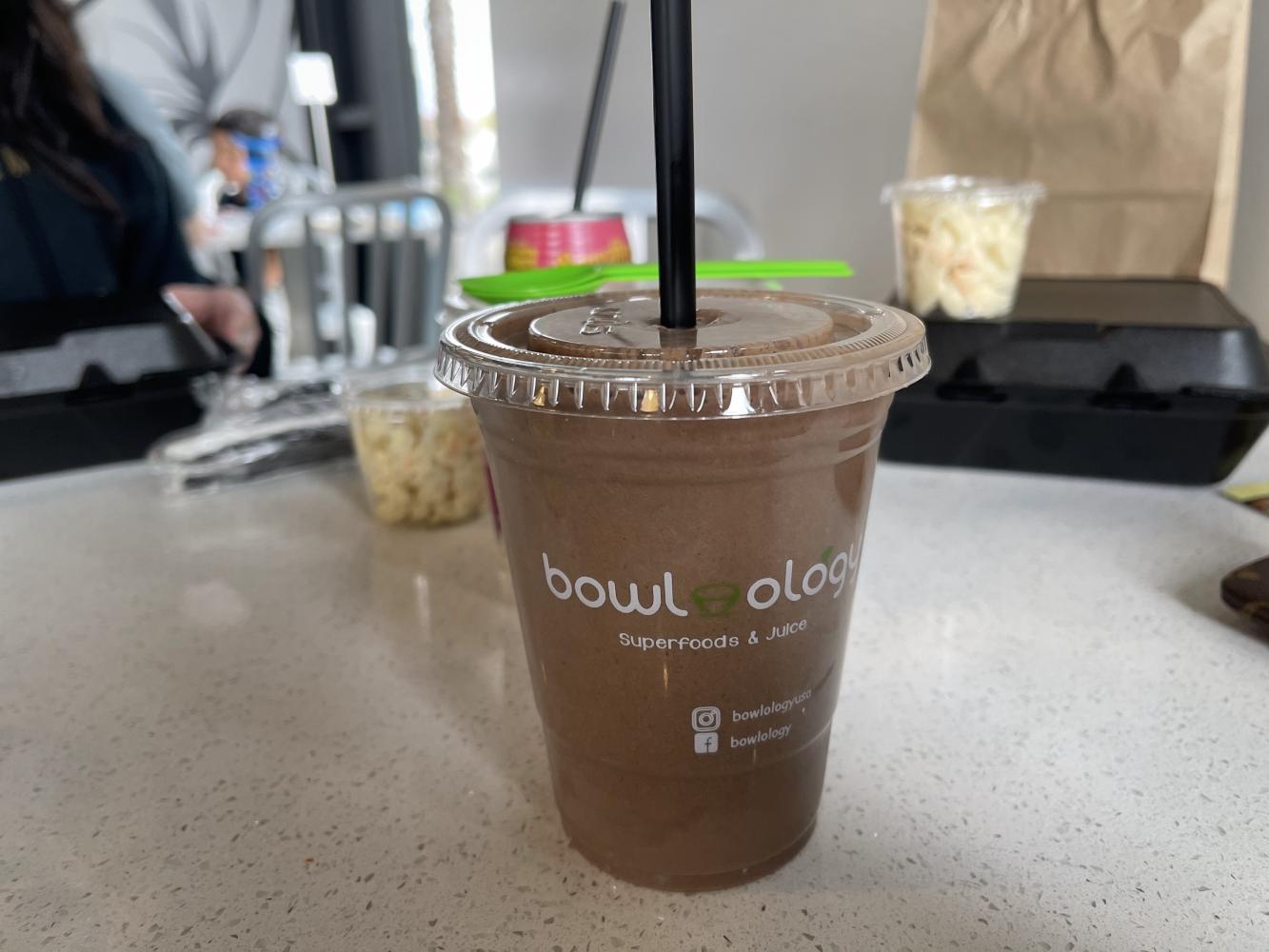 Although I barely had enough room left to eat, I couldn't resist trying the Almond Croissant. The dessert was larger than the ones I've tried in the past which makes up for the higher pricing. It was covered in powdered sugar and almond flakes. I took a bite and it tasted sweet, nutty and flakey. The dough had been folded so much that there was an abundance of air in the pastry. It was so delicious that I just might go back and grab some to eat along with my breakfast in the future. 
Rosallie Le French Cafe is a cute, unique and great place to go and try authentic French food and pastries. With a variety of ingredients, the blend of flavors and the antique theme of the cafe, I would definitely come back.