Experience the versatility of Audrey Nuna
Enjoy the range of vocals and melodies of this up-and-coming singer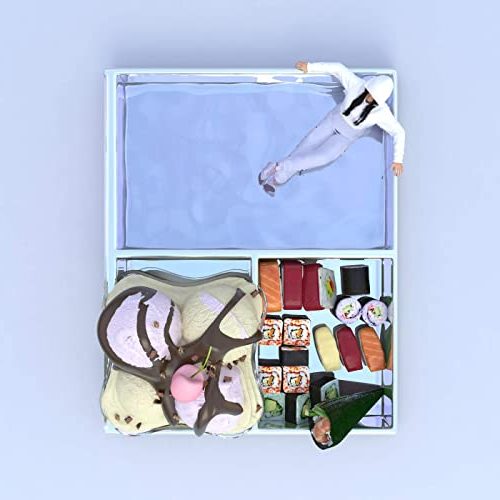 First discovered by producer Anwar Sawyer at the age of 16, Audrey Nuna is a 20-year-old Korean American singer that has been releasing music for around two years. Because of Sawyer, Nuna put her education from New York University on hold to kickstart her music career. Considering that Nuna hasn't released a full album yet, that hasn't stopped her from constantly releasing new songs and collaborations over the last two years.
Her first single, "80deg," released in 2018, has a slow techno-pop start with the melody as her soft vocals begin. The song is short but gets the idea of being in a relationship and being in the "heat of the moment" across. She sings, "You got me on like / Any between when you're lookin' at me / And I know I said it / I know I said, I know I said / that I'd come back in the morning," displaying the want and need for a certain individual that makes her live in the moment. With the repetition of the lyrics that Nuna beautifully sings, and since it's a topic that many people can relate to, and when the song abruptly ends it can show how fast that feeling of being in the "heat of the moment" can disappear.
On another track, "Time," has an interesting upbeat soul melody with what sounds to be a combination of bass and drums. Despite the fairly upbeat tone of the melody, the lyrics are somewhat the opposite of the relaxed tone. As described by Nuna, the song is about how people plan on doing memorable things with their lives, but end up not having enough time. She gets this message across by singing, "I just need time / I'm gonna make it mine / I'm gonna make it mine / I just need time." 
"Soufflé," released in 2019, is a continuation of Nuna's techno-pop melodies but is also a combination of modern-day songs. Even though this track sounds similar to the rest of her songs, it still stands its own with how she combines her soft and soulful voice with the melody of the song that she usually releases. "Pretty much / tall enough /  Pretty much / cool enough." Nuna is tall enough and cool enough to sing against any other mainstream rapper, showing the confidence that she has for her music career.
 "I Try," personally caught my attention as it didn't have a techno-pop melody to it. The song is more R&B and talks about trying to live without harsh comments getting in the way, especially when in a relationship. "God knows I try / He knows I try / Forget all the things that they say about me / Cause you're all that I see." The lyrics for this song bring forward the topic of being accepted by others as the upbeat melody slowly dies out at the end. Since the song ends by fading out, it could make the listener make the connection with the lyrics, that even with a happy relationship, it could still slowly go downhill.
The versatility of Nuna's released songs keeps it entertaining for listeners and I would recommend this new young artist to anyone that's looking for new music that they aren't used to. From my point of view, it isn't something that I would choose first to listen to, but it did make me realize that I need to try to explore more artists that have a similar sound to Nuna's.