Savor authentic french cuisine at 'Burgundy Bakery'
Try mouth-watering macarons, fresh sandwiches that taste like you're in France
Sun: 8 am-3 pm
Mon-Tuesday: 8 am-5 pm
Wed: Closed
Fri-Sat: 8 am-5 pm
9440 West Sahara Avenue, Suite #105, Las Vegas, NV 89117
Cash and Credit Cards Accepted 
Many dishes like Tarte Flambée and Quiche have been recognized by chefs to be part of French cuisine even though they actually originated from Germany. Executive Chef and co-founder Florent Cheveau, wanted to show the community true French cuisine and decided to take a big step towards a long-awaited dream by opening Burgundy Bakery and Cafe. Cheveau was born and raised in France and moved to Las Vegas in 2007 where he was able to work beside Chef Jean-Philippe Maury. Cheveau and his wife, Audrey, decided that they wanted to share their love for cooking with the Vegas community by opening Burgundy in November of 2020. 
My family and I first noticed this cafe while walking outside a few weeks ago. Chef Cheveau came outside during closing time and offered us a batch of free pastries. We thought the desserts were amazing and since then, made plans to return. French food has never been of major interest to me, but after trying their desserts, I knew I wanted to try more. 
This restaurant is heavily influenced by the Île-de-France region, which isn't a surprise as both co-founders are originally from France. The staff is insignificant with only two cashiers, besides Cheveau and his wife. They were all wearing masks and following COVID-19 guidelines. There were some delicacies displayed in their glass case, and I was expecting them to just take the food out of it, but they made everything fresh instead.
The first item we ordered was the Chicken Pesto Sandwich ($9.00). The bread was crisp on the outside and incredibly soft on the inside. The pesto, a sauce mixed with basil, pine nuts, parmesan and olive oil, had an amazing flavor, but was more liquid-like than the normal sauce consistency and oily, causing the bread to be slightly soggy, but still added moisture to the chicken. The cheese was flavorful and creamy; I have never tasted something like it and the texture matched the pesto and helped with the moist bread. Overall, I was captivated.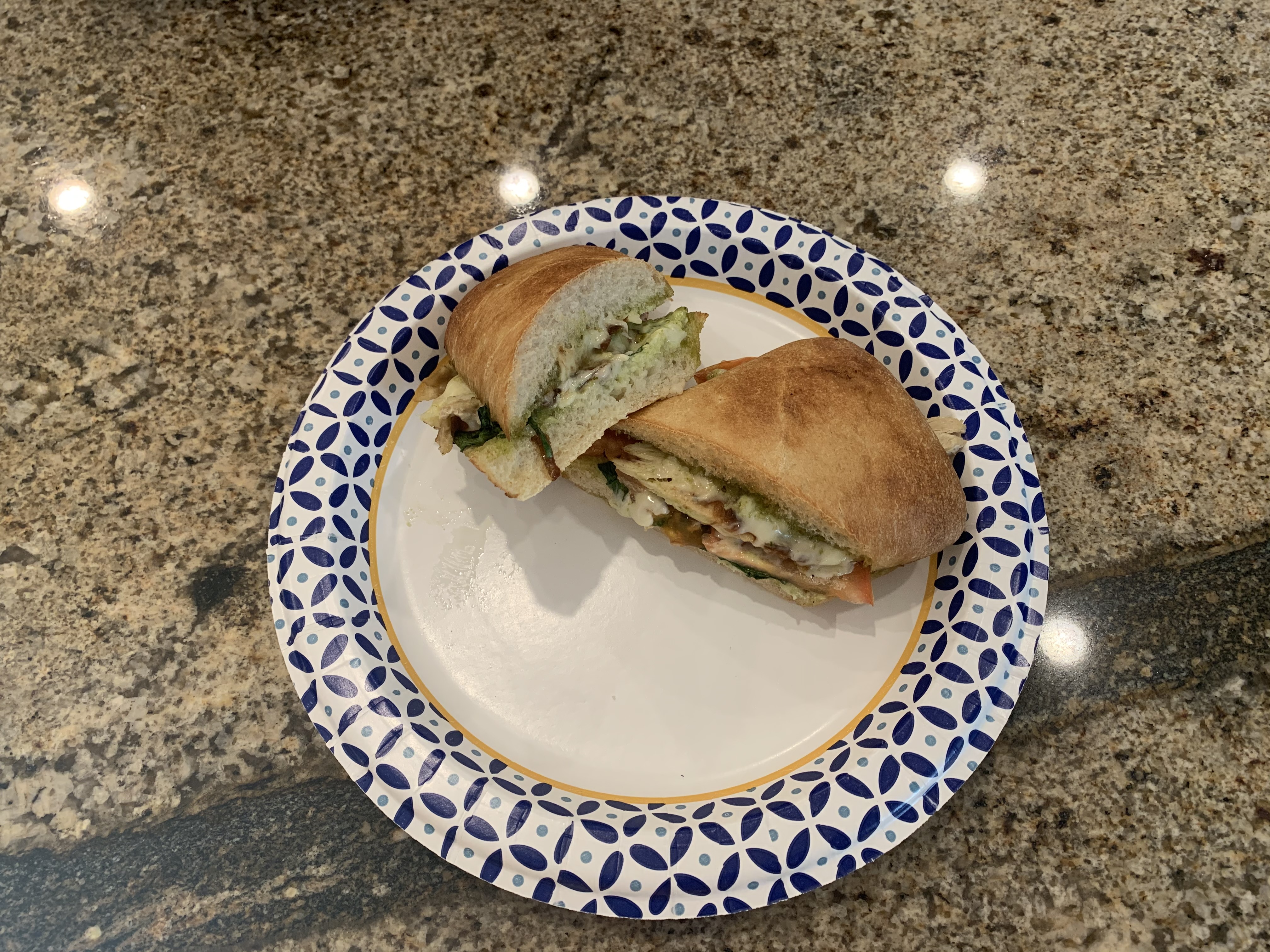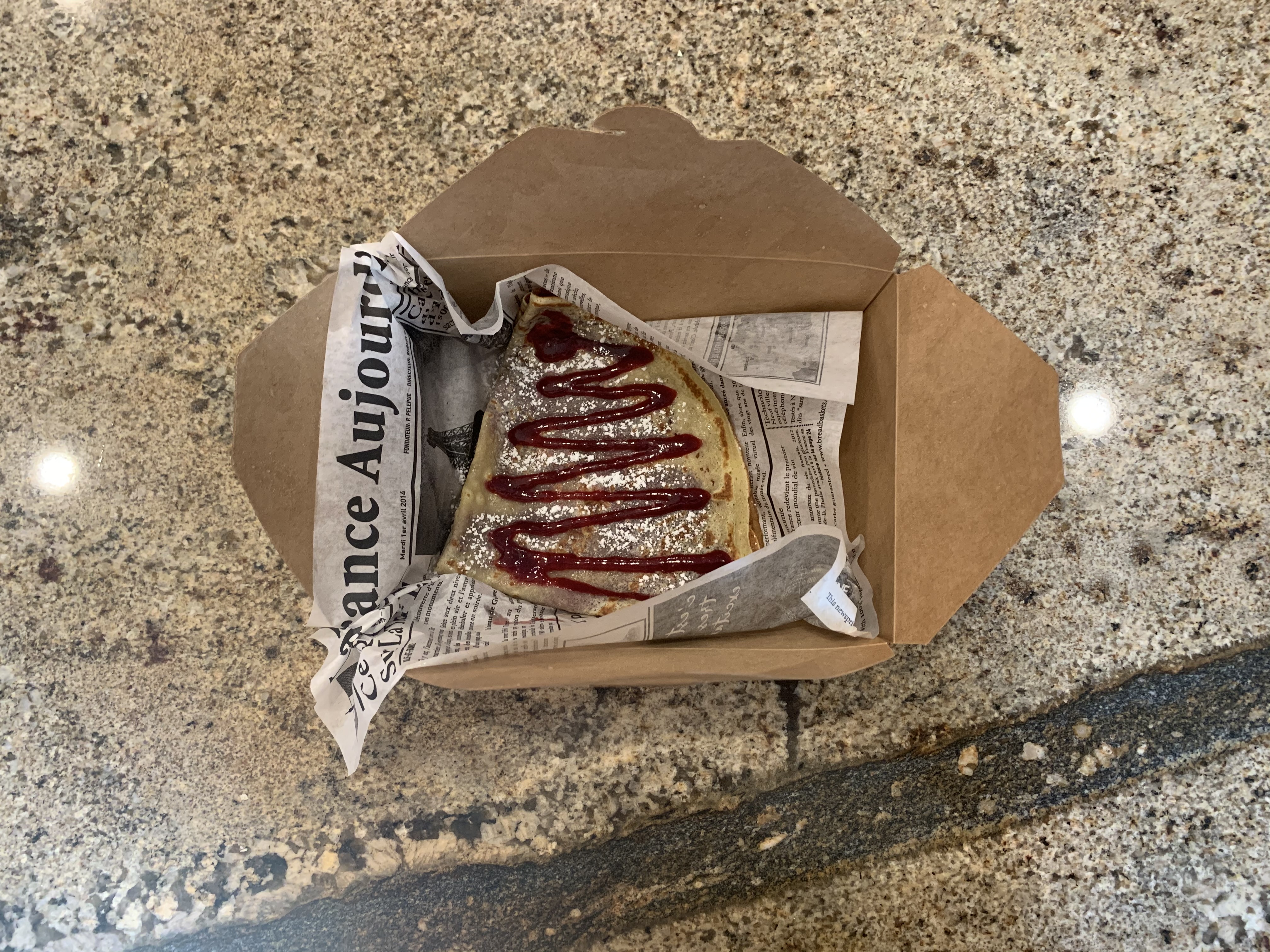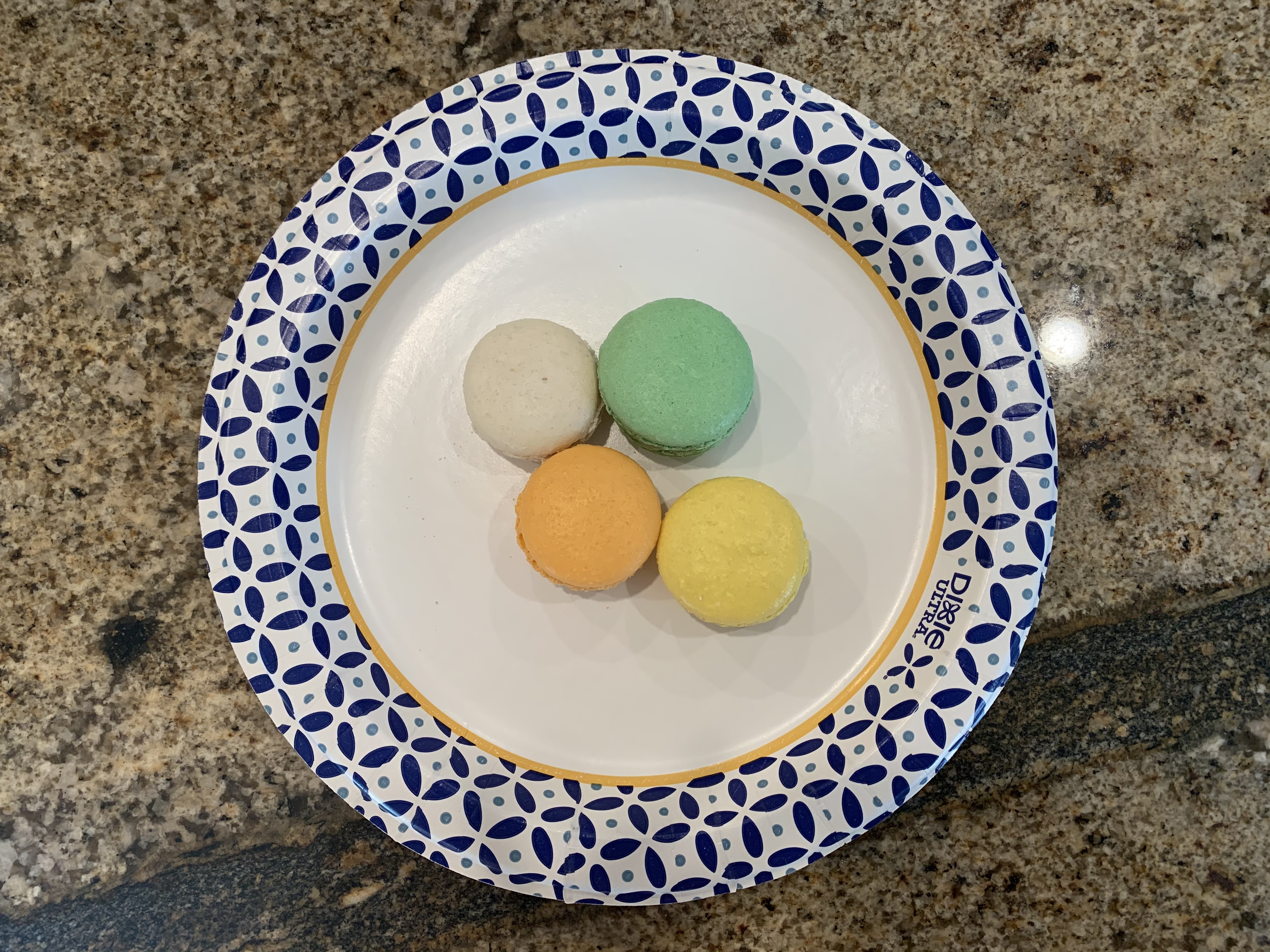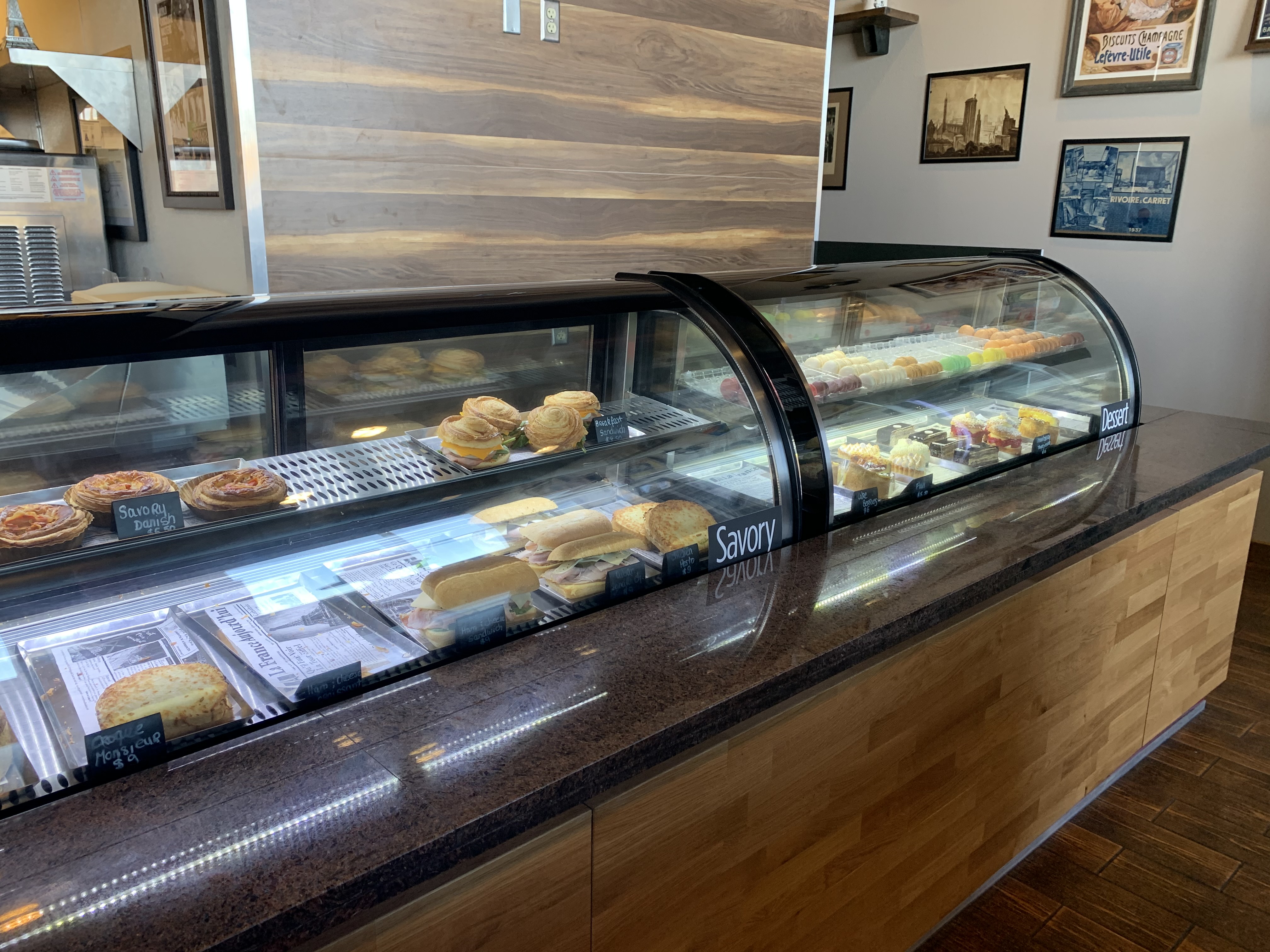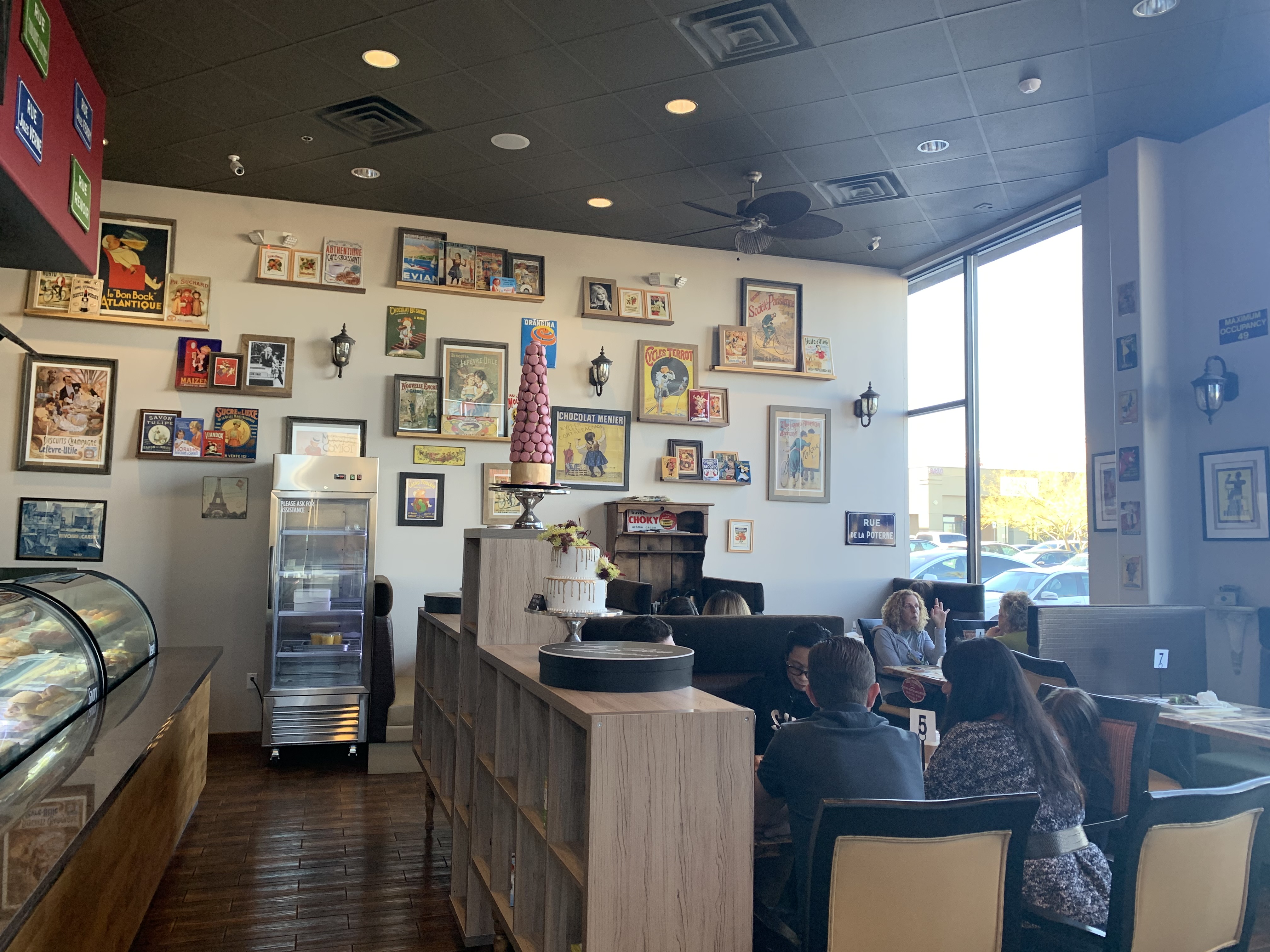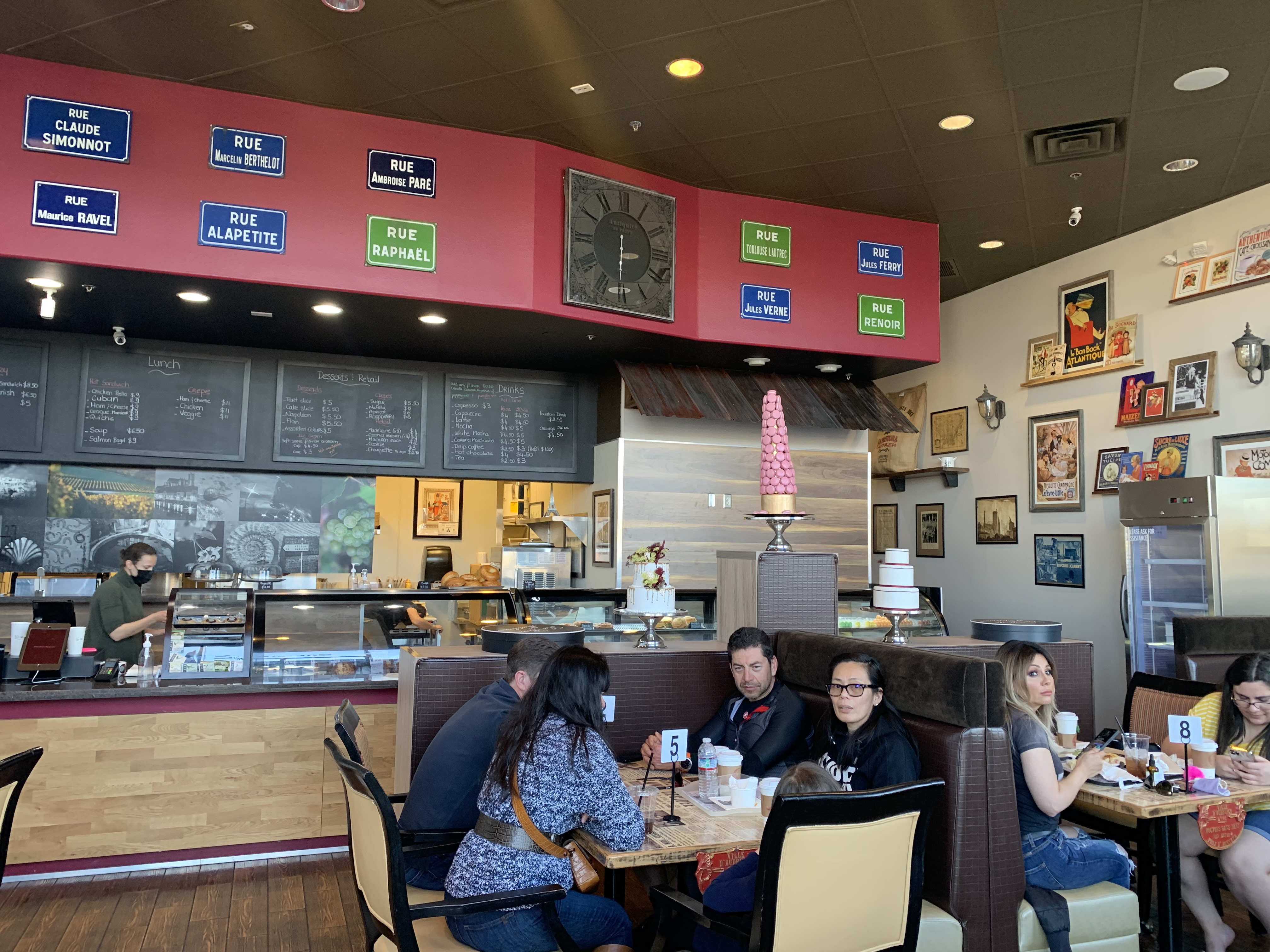 After that tasty course, we ordered the Raspberry Crepe ($5.50). They offer a variety of different savory and sweet fillings, such as Le Jamn-Fromage, sugar and Nutella. The crepe pancake was thick and doughy, but it supported the fruity filling and the flavors were well balanced when eaten together. Raspberry has a strong flavor in general, so the taste was quite overwhelming. While the filling has a natural sweetness and flavor, the syrup was bitter, but there was a decent amount on top, so I just scraped some of it off and tried to minimize the flavor. Although there were a few upsets with the flavors, it was a fairly good crepe and I plan on trying more flavors next time.
The last items we ordered were Macarons, flavorful meringue cookies that are sandwiched together using a filling. On our visit, the following flavors were offered: white chocolate vanilla, lemon, mango apricot and pistachio ($2.00 each). These macarons were so soft that they could almost melt in your mouth. The fillings were smooth and light, however, they didn't fill up the entire cookie base, which was a bit disappointing. The white chocolate flavor tasted just like a vanilla bean cake or a white chocolate Kit Kat. This specific cookie was smoother than the rest and the filling was thinner. The lemon macaron was my absolute favorite flavor; it was almost as if I was eating a lemon bar or sorbet. The cookie was crumbly and the filling blended nicely. The mango apricot had a strange aftertaste and the pistachio flavor was somewhat bland with a nutty and earthy aftertaste. These macarons were my favorite and I don't think I will be able to find any better than those outside of France.  
This restaurant, along with the chef's menu, was admirable compared to other French-inspired restaurants that I have been to. The themed decor and beautiful music really made it feel like a cafe in France. I will definitely be returning for another great meal.