Start your day off at 'Neighbors Cafe'
Choose from a wide assortment of breakfast, brunch dishes
For those who crave a refined and calm atmosphere for their morning or mid-afternoon meal, Neighbors Cafe is the ideal place to go. Opened in 2018 with the intent of being a comfortable place for friends and family, this spot offers a relaxing experience for every guest. 
When I walked in, I could see that the restaurant itself was very clean and decorated in a minimalistic manner. The room was brightly lit and plants lined the walls to give off a nature type-vibe. It was also nice to see that the wooden tables were all six feet apart with an adequate amount of seats to ensure that parties could sit with their friends or family, but still be in line with Nevada COVID-19 guidelines.
If customers want to order they must go to the counter first and then pay for their food before they sit down. Fortunately, the customer service was exceptional as all employees were patient, explained the menu well and were enthusiastic about serving each guest. They all wore masks and gloves to keep themselves and customers safe.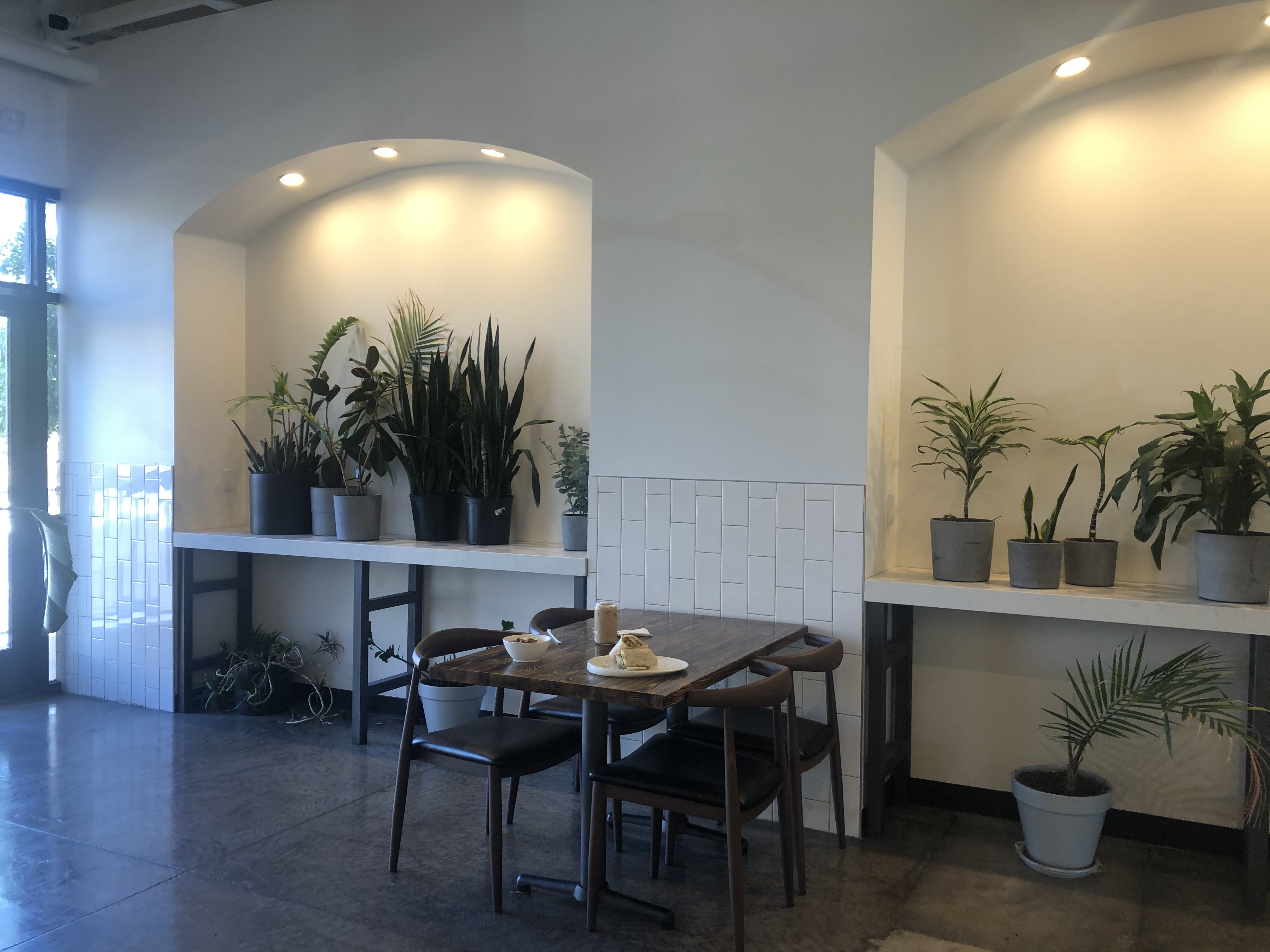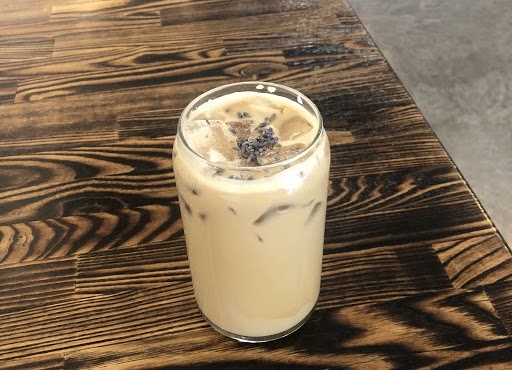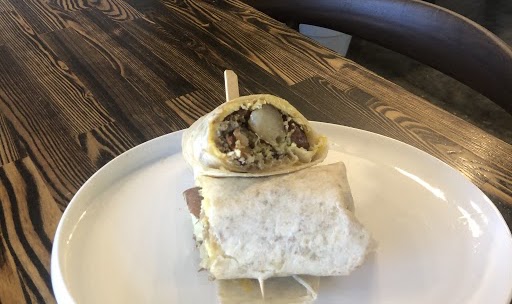 The first item I ordered was the Lavender Latte ($5). Customers have the option of choosing whether they want their coffee hot or iced, as well as what type of milk they'd like. My choice was iced and whole milk. The best part of the Lavender Latte was how it was not too bitter or sweet, but just the right amount of flavor. Additionally, the lavender inside added a pop of sweet flavor that helped balance the milk and coffee while drinking. Not to mention, the ice inside did not water the drink down at all. The presentation was also adorable with pieces of lavender sprinkled on top of the latte. It is apparent why this drink is a part of their "signature drinks" menu.
The second item I ordered was a Breakfast Burrito ($10). This item can also be ordered as a bowl. The concept behind this dish was to give customers a taste of a variety of ingredients such as sausage and eggs that are typically used in breakfast meals all in one meal. This dish was full of flavor and seasoned perfectly. The avocado, eggs, sausage, potatoes, Monterey Jack blend and tortilla all blended together perfectly to create a great savory taste. The texture offered crunchy and soft moments which created a unique sensation in my mouth. This dish is certain to fill you up hence why it is under the "hearty" or, otherwise known as "satisfying" category on their menu. 
The last item I ordered was the Rise and Shine Acai Bowl ($9.50). As a big fan of Acai bowls, I strongly recommend ordering one as they balance the granola, fruit and coconut shavings with the acai. Often times at other restaurants, there are usually no other ingredients besides the acai left when I am halfway through the bowl, but that wasn't the case at Neighbors. They also do not add an excessive amount of sugar which makes it a healthier option on their menu. Not to mention, they have a vegan option that allows people from a variety of lifestyles to enjoy their delicacies. I would recommend this dish to Acai Bowl enthusiasts like myself and those who have a sweet tooth but at the same time don't want to consume too much sugar.
The simplistic way the food and environment are decorated makes Neighbors the perfect place to snap some photos or get away from the hustle of Las Vegas. Although their items are a little expensive for teens, you definitely get what you pay for. If you are ever in the neighborhood, be sure to stop by and  if you prefer to stay home, then you can also order through Grubhub or Postmates.