League of what?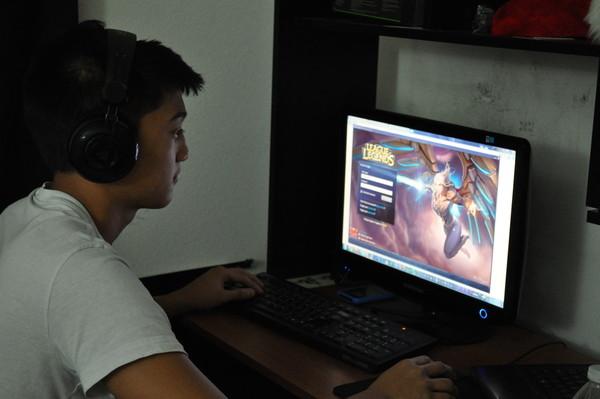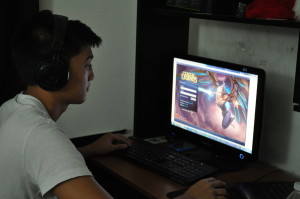 "Hey, were you online last night?"
"Did you see the new champion?"
"How about that new update?"
These are some of the questions that I constantly hear in the hallways and classrooms at school. The latest craze is League of Legends, a popular multiplayer fighting game made by Riot Games commonly referred to as "League," has been buzzing around the school non-stop.
League of Legends is a Multiplayer Battle Arena game where a player, called a summoner, controls a champion that has the ability to attack and defend themselves against opposing players. Teams consist of five players on each team where the goal is to destroy a structure called the Nexus located on opposite sides of the map.
League of Legends has been around for a long time, but it has only recently become popular. For example, the IPL5 tournament was held at The Cosmopolitan on November 29, 2012 to December 2, 2012 on the Strip. It featured teams from across the nation and people came from the farthest regions of the world like China, Japan, and Taipei to compete against the best in the world.
However, with the success of this tournament, the rise of League of Legends talk has skyrocketed on the campus. Not only do I have to endure it at school, but I also have to go through annoyance at home from my friends on social networks.
Skyping, texting, and tweeting. You name it, I do it. I love to socialize with people whenever I am at home. However, the conversations I have with some of my closest friends have changed drastically. Before, I used to talk about my day or I asked for advice about relationship struggles or an argument with someone close to me. But now, I am dragged into talking about League of Legends because the people I am around frequently fantasize about playing the game.
The worst part about this whole extravaganza is the way they talk about it. Since my friends usually converse with each other at school, they frequently and obnoxiously talk about it in class, and when I try to pay attention for once in my life, the information is blocked out by random facts and comments about League. This, to me, has to be the main reason as to why I am so annoyed.
My solution to this situation is simple. Be quiet, and talk about it somewhere else. Not everyone plays the game, nor do they enjoy listening about it. Constantly talking about it just causes more stress for other people because they cannot focus in class nor can they focus at home while doing homework. It also takes away from the meaningful conversations that I would like to talk about with friends. Sure, you can say that I should focus better, but it becomes difficult when League of Legends is being hammered into my brain by other people.
There is a time and place for everything, and to be quite honest, talking about League of Legends while I am trying to listen to the teacher is not an appropriate time for it. Although I love League of Legends as much as the next guy, I would rather keep the talking to a minimum.