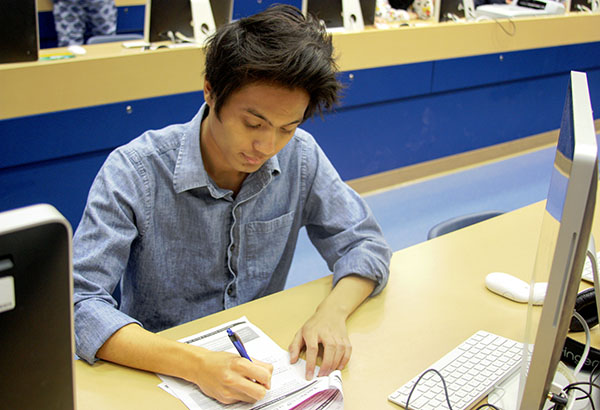 With nothing substantially important to do after a long day at school, I often wonder how I can go about making a productive use of my time. The block schedule staggers my work across the week, preventing my responsibilities from consuming the entirety of my day. By the end of each day, I find myself with empty, extra hours. Although the weekend relieves me of the week's pressures, I feel sluggish and drained, squandering my spare time. Therefore, I will look towards a position that welcomes my time and rewards it — an after school job.
Too many students of this generation are accustomed to the sheltered life of their education. Because they commit the majority of their efforts towards school, they are blinded from the realities of a post-high school life. As graduation approaches, inexperienced students trail behind as their peers assume the responsibilities of an adult.
Due to the qualities a job demands, people can gain more than just financial skills. However, managing economics will become an important aspect of adulthood. For now, learning how to market myself helps me contend at a competition's top level. Developing that natural strive to take initiative and seize opportunities will allow me to reach my goals.
[vision_pullquote style="1″ align=""] To prosper in an environment, individuals must manipulate a situation to reach a potential of their own capacity. [/vision_pullquote]
During the duration of my high school career, my time management skills have deteriorated. Perhaps this decline is caused by my lack of extracurricular commitments. Procrastination is instinctive to me. Upon a weekly reflection, I realize that I had minimal accomplishments without much time for myself. If I had a job breathing down on me, it would force me to finish my work during the week so I can tend to its demands later. Because all of my homework is finished and I do not have the most extensive hours, I can freely engage in my own hobbies.
Some students stretch themselves in multiple directions, participating in rigorous classes, working actively in clubs and balancing volunteer hours on top of that. For them, I understand that an after school job is impossible. However, students who avoid the most demanding classes and clubs could become more proactive with such a responsibility while earning money to spend on temporary luxuries or save for the financial obligations of college.
To prosper in an environment, individuals must manipulate a situation to reach a potential of their own capacity. Some students can only work 4 hours, while others can extend up to 8 hours. Regardless of the time I commit, I want to become more proactive and prepare myself mentally for the relentless workforce.