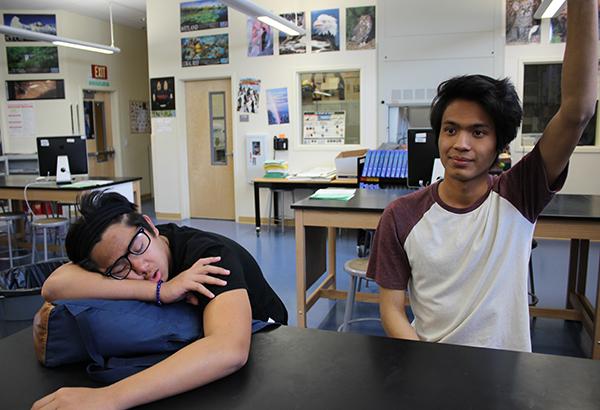 Reflecting on the amount of ground I've gained in life, I've realized how much more progress I could have gained for myself. I've traced how much I trail behind due to my lack of initiative and fail to seize opportunities that present themselves.
Although I have the capacity to make use of opportunities, I tend to retreat from them. The thought of competition is paralyzing, and the possibility of failure is intimidating.
I see the absence of initiative when people avoid confrontation, hoping that the problem will resolve itself. Instead of addressing the situation, it grows beyond containment and repair. Ironically, people do this to avoid causing trouble for others, but in the midst of confusion, everyone gets hurt.
[vision_pullquote style="1″ align=""] People who expect immediate perfection may end up stumbling over their idealistic thoughts. [/vision_pullquote]
From my experiences, I've noticed an unreasonably large emphasis on potential. Praising background and reputation is acceptable to some degree. However, if it's not consistently coming to fruition, how can we rely on an illusion?
Sometimes I will purposely delay responsibilities for another time because I have this misconception that I can only perform well under the right conditions. This sense of self-deception persuades me to start at a predetermined time or when I feel motivated.
It's difficult to make consistent progress when relying on motivation and perfection conditions. In "The 15 Invaluable Laws of Growth," author John Maxwell states, "Most of the accomplishments I've achieved in life I began to attempt before I was really ready. Nobody ever got ready by waiting. You only get ready by starting."
Making initial efforts and bringing raw thoughts to life is more proactive than waiting to develop a quintessential first step. Refinement can follow, but there needs to be a start somewhere.
People who expect immediate perfection may end up stumbling over their idealistic thoughts.
When the opportunity arises, I encourage immediate actions, regardless of my mood. I don't need the right environment to start. I will give myself a beginning to work with, improving along the way.