One is worth billions, another marched for civil rights, one has a Presidential Medal of Freedom, one graduated from law school, one is from Canada, another teaches political science and the final one became state senator at the age of 26.
Want to take a guess at what all these people have in common? They are all candidates facing off in the 2016 U.S. Presidential Election: Democrats Bernie Sanders and Hillary Clinton and Republicans Donald Trump, Ben Carson, Ted Cruz, Marco Rubio and John Kasich.
U.S. citizens are allowed to vote for either of these candidates in the 2016 election, however voters must be at least 18. But what if they are not even close to 18, but want to be part of the process? Can they still participate in a political decision? Do they even have a voice? The answer is yes, they can participate in the political world, even if they are years away from being able to punch the ballot.
"People should be aware of their right to vote and the reasons why they would vote when that time comes,"  junior Vanessa Concepcion said.
Overview of the 2016 Race
With President Barack Obama's second term coming to a close, Democrats and Republicans are racing to see who will succeed and become the 45th President of the United States.
The fight for the Democratic Party nomination has dwindled down to Vermont Senator Bernie Sanders and former Secretary of State Hillary Clinton. The two are in a dogfight after the caucuses and primaries in Iowa, New Hampshire, Nevada, South Carolina and states on Super Tuesday. Clinton won Iowa by slim margins, as well as Nevada and South Carolina, while Sanders stole New Hampshire. On Super Tuesday, Clinton won in seven states, Sanders's four state wins. The Democratic nomination will not be declared until the Democratic National Convention on July 25-28. Currently, Clinton leads in a national poll with 48.9 percent compared to Sanders's 41.5 percent.
"I feel that the close race between Sanders and Clinton is interesting because the nomination could swing either way depending on the upcoming caucuses and primaries," senior Michelle Perez said. "It will be interesting to see what happens since both candidates have good political platforms."
The Republican Party still has five candidates vying for the nomination, including Businessman Donald Trump, Texas Senator Ted Cruz and Florida Senator Marco Rubio. Senator Ted Cruz surprised many when he won the Iowa Caucus. However, Donald Trump won by large margins in New Hampshire, South Carolina, and Nevada. Donald Trump won seven states on Super Tuesday, Ted Cruz won three states and Marco Rubio won one state.  The Republican nomination will be announced during the Republican National Convention on July 18-21. Currently, Donald Trump leads with 37.8 percent, a comfortable 19 percent lead over Ted Cruz.
"Donald Trump leading the Republican Party is kind of surprising because he doesn't really have the experience to become president," senior Aileen Pabaira said. "Some of the other candidates are either senators or governors, so they would know what to expect when it comes to being in charge of something political."
What Teens Can Do
After Super Tuesday, 16 states have conducted primaries and caucuses. Out of the required 2,383 delegates needed to win the Democratic nomination, Hillary Clinton is nearly halfway there with 1,034, a lengthy lead over Bernie Sanders, who has only 408. There are only 1,237 delegates needed to earn the Republican nomination, and Trump leads the way with 319. However, Ted Cruz and Marco Rubio are not far behind with 226 and 110. With the contest heading to the "all-or-nothing" phase, teens are left to wonder what they can do to help their favorite candidates win the nomination.
"I think the earlier you get to be involved in politics, the better sense that you have," U.S. Government and Politics teacher Joseph Juliano said. "It's just how the system works and how you can impact it."
Start Educating Yourself Early
Whether it is taking a class about the workings of the government, watching a debate or researching what the presidential candidates and senators stand for on political issues, teens have a variety of ways to get involved. By remaining informed, whether it is watching the news or a debate, a teenager cannot only learn what candidate he/she sides with, but gain an understanding of the issues being discussed in America and where the individual stands on these topics. One tool a teenager can use is the website isidewith.com. One can also use the site OnTheIssues.org to research more in-depth on candidates' voting records and quotes on their stances regarding certain topics.
"It's useful to read new information and articles to know what the candidates are doing and what they believe in," senior Makaio Wakeley said. "Also you can see how the media portrays each candidate."
Contact your Politicians and Candidates
Contacting local politicians to tell them about issues they have or to advocate for positions the leaders should take on a topic is a way to become engaged. Doing this can help bring awareness to the politicians any  wrongdoings or to learn what he/she can do to appeal to the teen's demographic. It also provides the minor the opportunity to feel as if their voice has been heard by those who have influence over the community.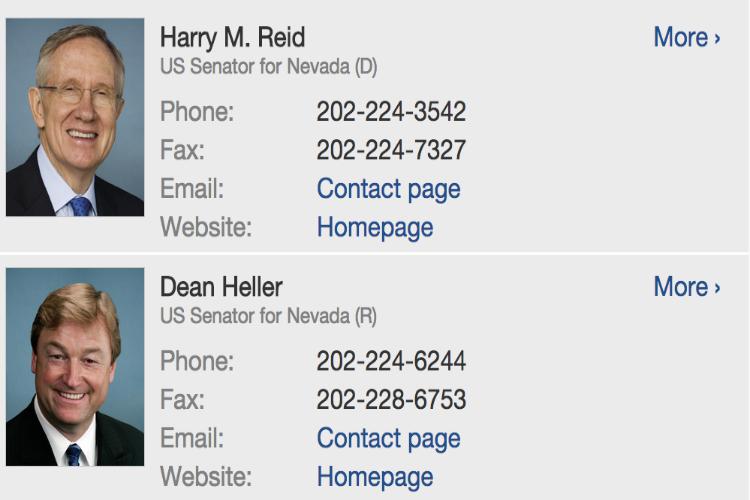 Social media is a direct way to be involved in politics and to contact politicians. Teenagers can voice their opinions on issues or candidates on sites such as Twitter and Instagram. Also, presidential candidates use Twitter to promote their platform, gain more support and interact with the community. Teens can tweet at candidates and ask them questions about their policies and hope the candidate replies.
"Social media is one of the best ways anyone, from candidates to their supporters, can express their opinions and support others," senior Jonathan Walton said.
Political Rallies
Another method is going to rallies. By attending, teenagers can learn more about the candidates and see if they identify with them, as well as interact with others who share the same ideals. Teenagers can also express their support for the candidate whose rally they attend. Candidates such as Bernie Sanders, Hillary Clinton, Donald Trump, Ted Cruz and Marco Rubio are holding rallies days in states with caucuses or primaries coming up.
"I believe that political rallies are an effective way to express support because you define your own opinions while simultaneously molding other's to develop yours," junior Joyce Phan said. "It has long-term effects on a person's opinion of a candidate and going to a political rally as a teenager allows you to experience first-hand how opinions on candidates can collide, relating to what we have seen in historical textbooks."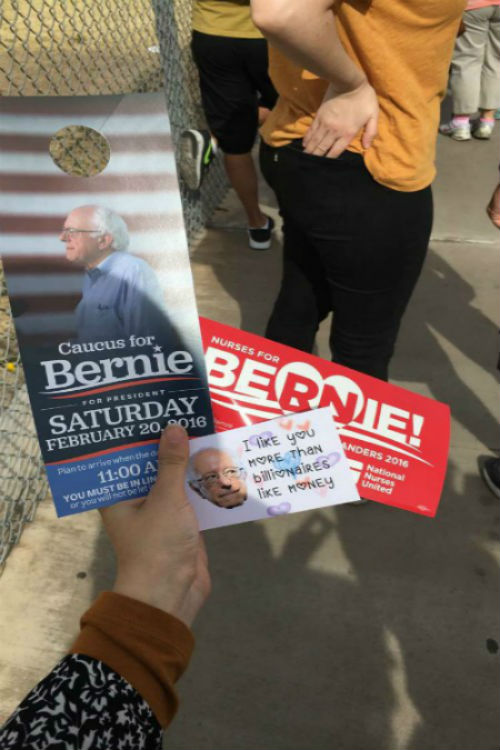 Political Groups and Political Action Committees
Joining local political groups or platforms can help one become active. By joining platforms, teenagers can learn more about the world of politics, as well as support specific parties. Examples of political groups teenagers can join include the Young Democrats of America and Young Republican National Federation. These groups can make an impact in caucuses, as they have the ability to endorse certain presidential candidates or political parties.
"Joining political groups can really open your eyes and expand your knowledge, and really help you get in touch with the government and know what's going on in the world," senior Bryce Cacpal said.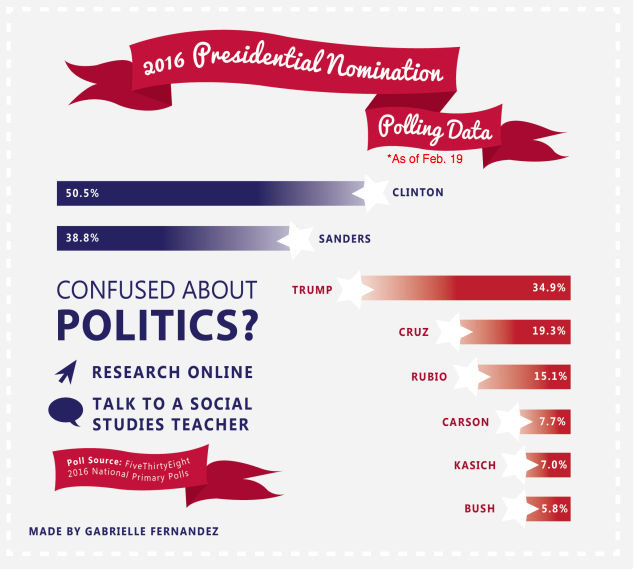 Joining a political action committee (PAC) can be beneficial for teenagers as well. By joining a PAC, one can pledge their support to a specific candidate and also donate to that candidate's campaign, providing much needed funds for advertising and traveling. Teenagers can also create their own PAC, like Benjamin Burnstein, a 16-year old who created Teen for Teens, a PAC to "help increase political literacy and representation among students under the age of 18."
"I think joining or creating a PAC is a good way to get involved with politics or to support a presidential campaign," junior Kynzie Campbell said. "It allows one to put his money and energy into something he truly believes will help benefit his country."
Caucusing
Even if one is under 18, they can take part in caucusing. If one is currently 17 and will turn 18 by election day, they can participate in 22 states. Teenagers can get a head start on participating in the voting process and create an ethos of participation where the teen will likely vote again.
"Caucusing at 17 is extremely beneficial not only to the current election, but to your political future," senior Sara Kaloram said. "By meeting and discussing the candidates with your local community, you are exposed to many different viewpoints on the matters at hand. Caucusing itself is a unique experience for anyone interested in your community and government."
Why teens should care
While many teens feel as if the adult world is still far off, the realities of politics still apply to American youth. Candidates voted into office now will create policies and laws that will later affect teens entering adulthood. Also, the new president may have to appoint a new supreme court justice if President Obama does not select one by the end of his term. All teenagers will turn 18 eventually, so it would be beneficial to become politically involved before then.
"This presidential election will affect my life because as soon as we graduate we have to take part in a lot of different things as adults and most of it has to do with the government," junior Zaina Khater said.
Finally, teenagers should begin to gain an understanding of politics now rather than waiting until later. By becoming aware now, teens avoid being oblivious later on in life. This also provides the opportunity to be active and informed of what is currently happening instead of ignoring what is happening in the government.
"I do believe that teenagers should start being politically active because it sets them up for the future," junior Abigail Orozco said. "Teenagers need to be aware of problems that could affect them now and later in the future. By being politically active teenagers would be less oblivious, regarding politics, later in life."
Leave a Comment