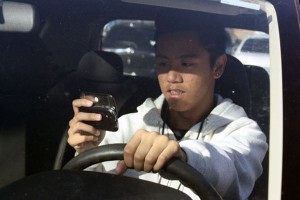 Nevada has passed a law banning the usage of cell phones while driving. The bill was passed to prevent drivers from becoming distracted while driving and to also reduce the number of accidents in Nevada.
As of Oct. 1, police began stopping drivers seen text messaging or using a handheld cell phone while driving.
"I definitely think it's a good thing to be doing considering that many teens do text or use their phones while they drive," says senior Tyler J.
Starting January 1st, law enforcement will begin issuing tickets to drivers. The penalty ranges from $50 for the first offense and increasing to $250 for the third offense or higher.
The bill is a primary enforcement, meaning that officers will be allowed to stop vehicles just for using their cell phones.
"I think this new law will help people focus more on getting to their destination and less on their cell phones," states junior Trevor Dawson.
According to the AAA Foundation for Traffic Safety, using a cell phone while driving quadruples the risk of getting into an accident.  Nevada is the 34th state to enact a law banning cell phone usage while driving, joining Arizona, California, and many others.