Beginning a new unit on chemical reactions, students in Jennifer Conder's Chemistry class  have been tasked with creating an informational video about balancing equations.
"For this project, my group is going to introduce important vocabulary and will teach how to balance an equation using three steps," sophomore Samantha Phelan said. "We are also including four examples ranging from easy to difficult. We will mention the importance of balancing equations and the law of conservation of matter. For our video, we will be creating an animated video to teach students how to balance an equation."
Students have been using storyboards to plan out scenes, dialogues and graphics. The video will be graded on content, originality and creativity and is due on Feb. 1.  
"This project helps me learn about balancing equations, because teaching is one of the highest levels of learning," Phelan said. "For me teaching other people how to do a certain thing, helps me understand it even more. Being able to replicate and teach how to balance an equation helps my understanding, as well as anyone watching our video we are making."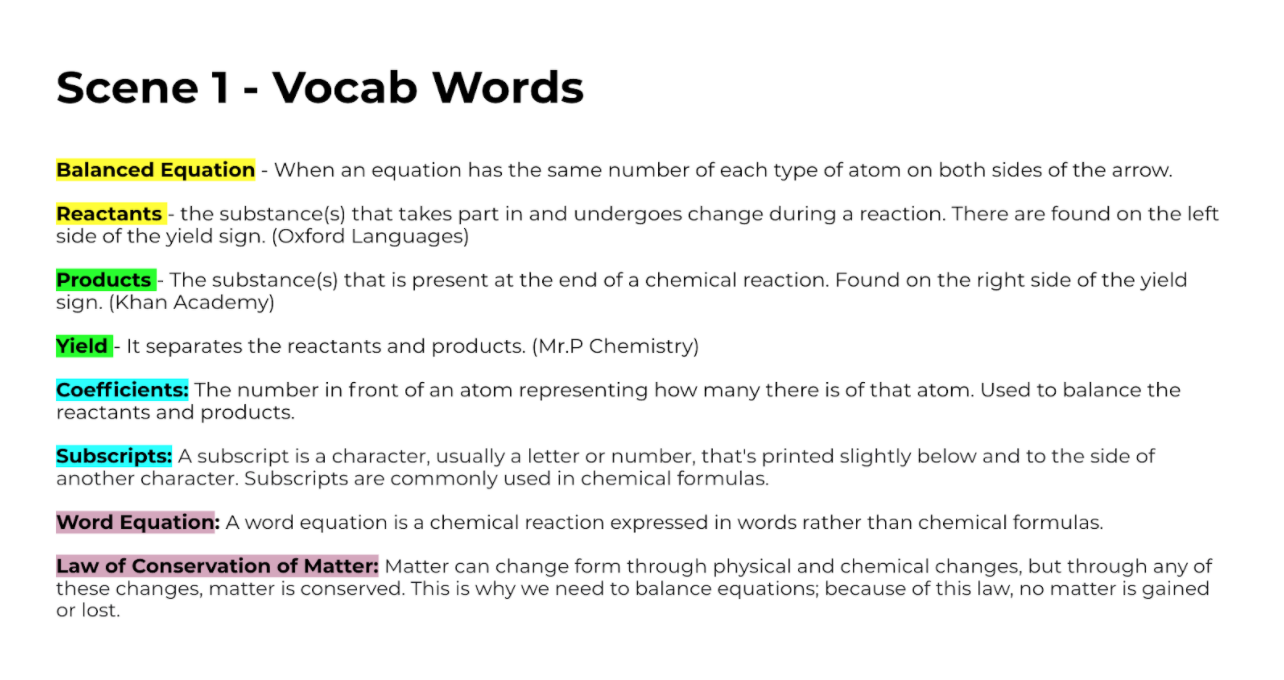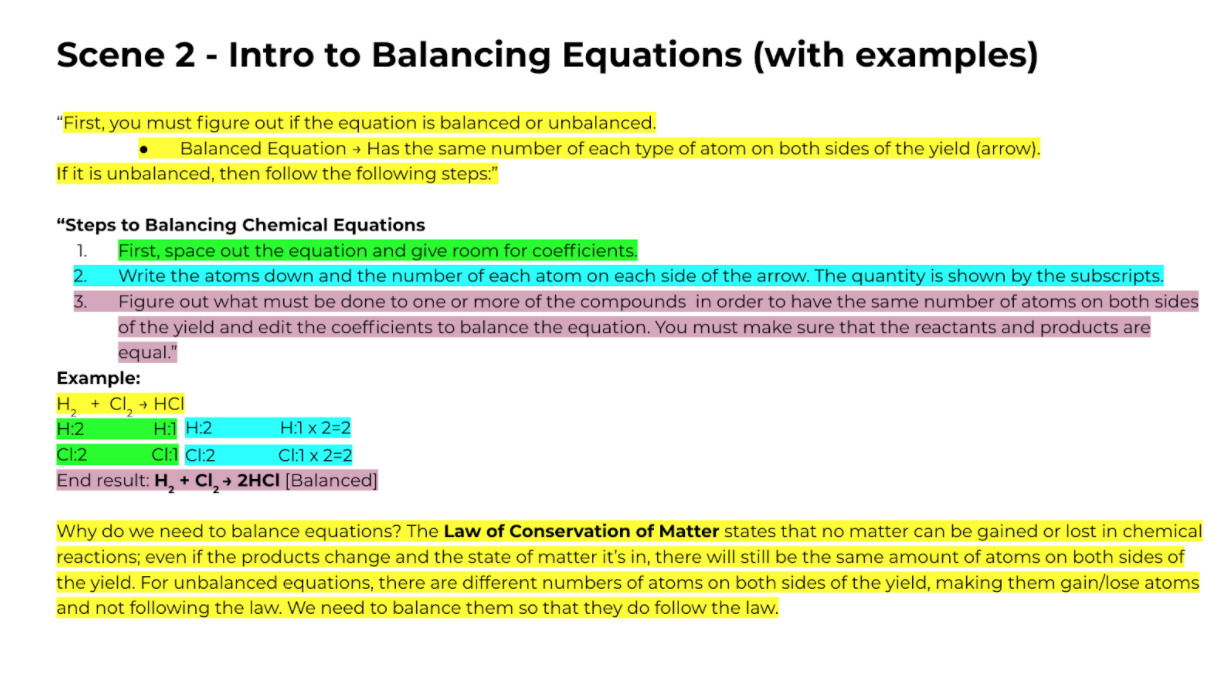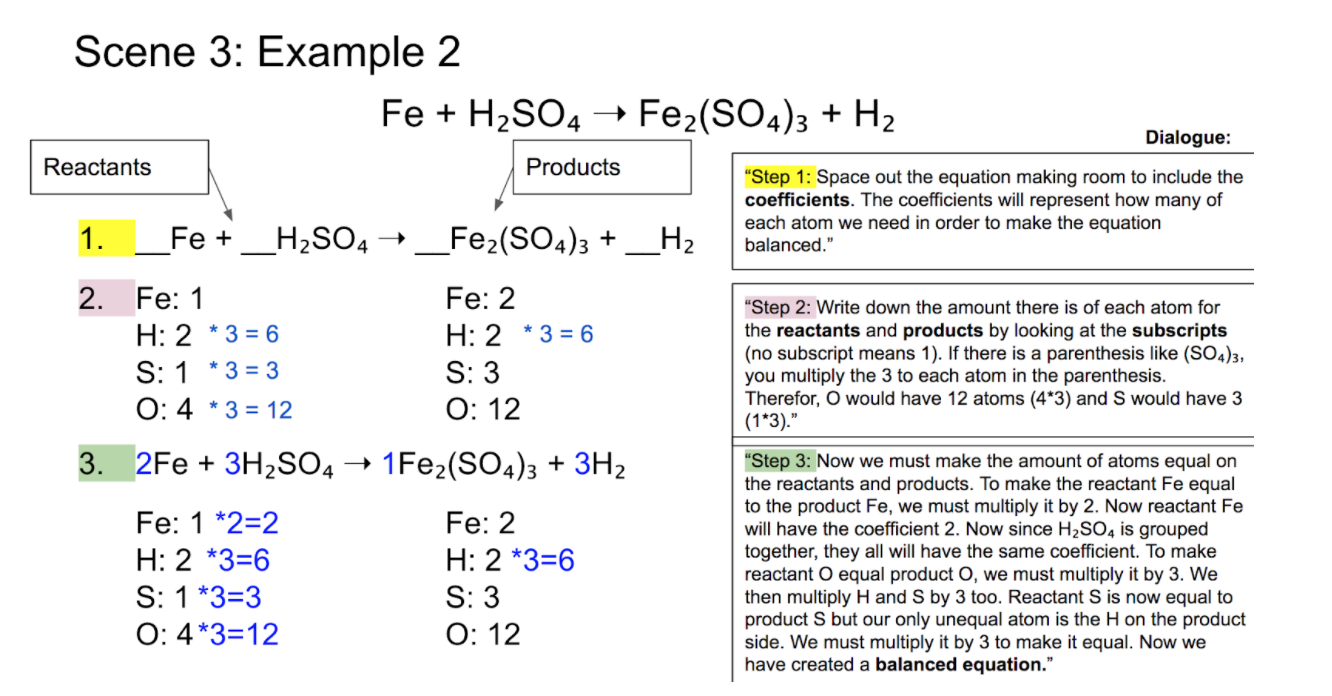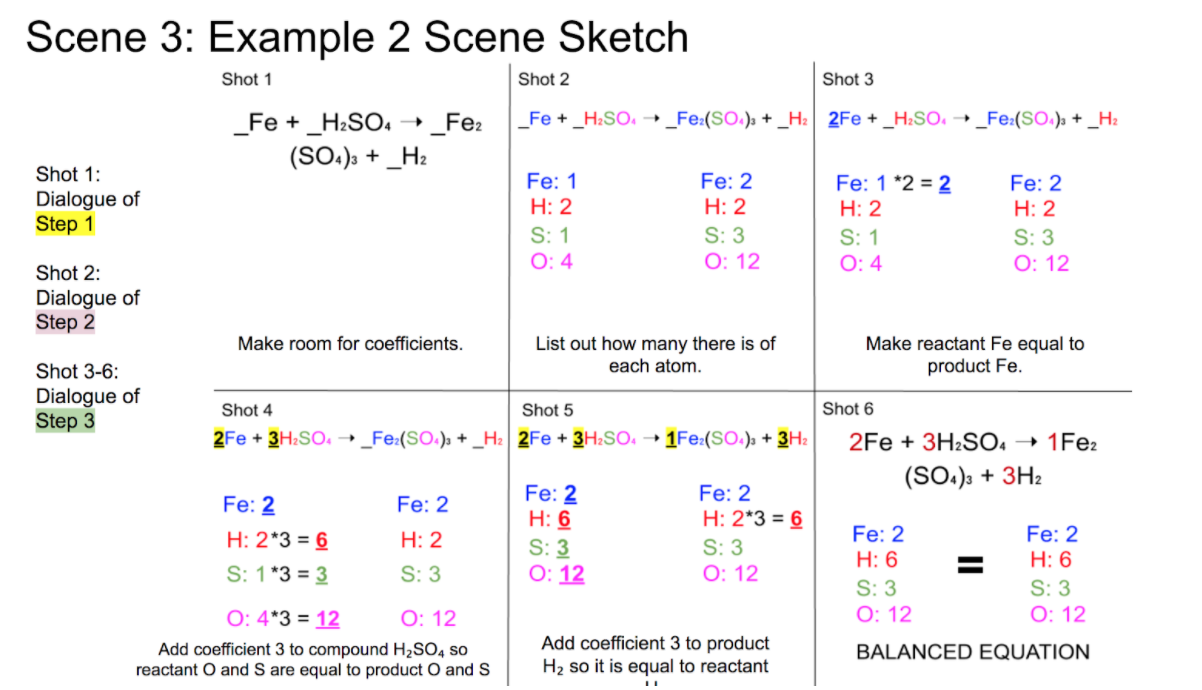 Students are working together in breakout rooms in order to complete their video by the deadline.
"We discuss different ideas in our breakout rooms and then start to sort out who will do what," sophomore Margaret Lambert said. "We start working on what parts we have assigned ourselves and talk along the way if we have anything else to discuss. Our teacher, Ms. Conder, usually comes in to discuss our progress and respond to any questions before the end of that work period. At the end of the week, we then fill out a work log, in which we write down the details of what we have contributed to the project."
By creating videos, students can learn the major parts of Chemistry in a new way compared to assignments in the past.
"I'm helping build the skills necessary to work together," Conder said. "Part of the project is you have to make the connection between the law of conservation of matter and balancing equations and students don't typically get that from doing worksheets. But that's really important to know that this law, it is the whole reason we balance equations."