Journalism Club selling student illustrated Valentine's Day Grams
Fundraising goal is $2000
Raising money for their upcoming trip to Anaheim, Journalism II students will be selling Valentine's Day grams until Feb. 14.
"We've sold grams in the past, but now that we have someone who was willing to design more personal ones, I feel like sales this year will be a lot better," senior Shareen Basyari said. "The Anaheim trip is expensive and our adviser is trying to help us pay it off as much as possible, so we're doing a lot of fundraising this year."
The grams can be purchased in the cafeteria during both lunches for $1 and will be delivered during 6th period. There are four different types of cards that students can choose from–Jollibee, the coyote, photography and program related cards.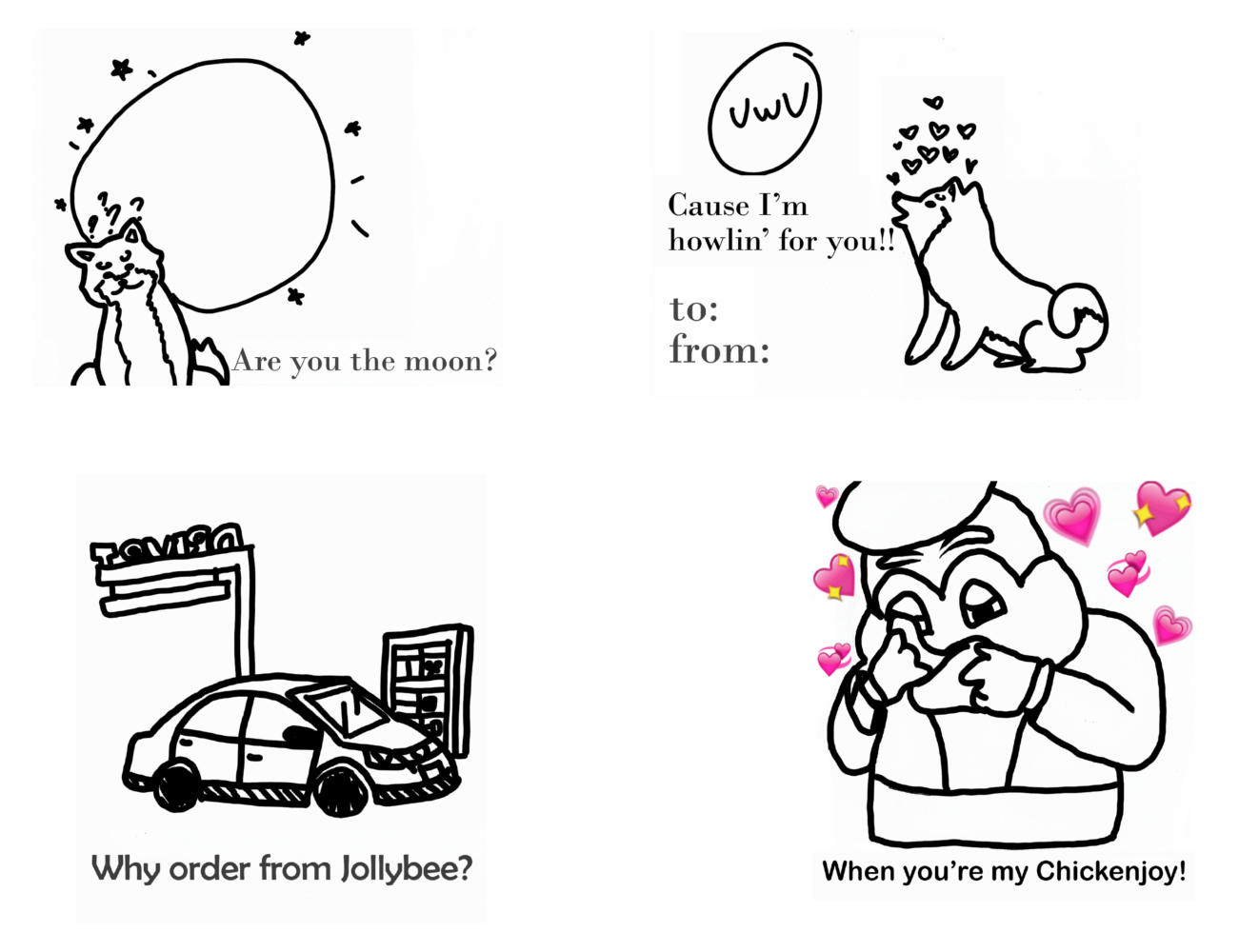 "In the process of making the cards, there was a lot of trial and error," sophomore Jessica Stott said. "I asked around the student body what they would like in a card, such as pop culture references or puns they liked. I talked between my friend to help with design elements and wording on the cards."

Journalism students will also be using the profit from the upcoming Lipsync Battle and car wash, to pay for their trip to Anaheim. 

"This was a lot of scrambling around to make sure everything would be good and work in the end," Stott said. "This is the first fundraising event I've helped manage and it has been a great learning experience and it's great that I can get something delivered to someone without paying $6 for a bouquet of roses or something."

[poller_master poll_id="847″ extra_class=""]