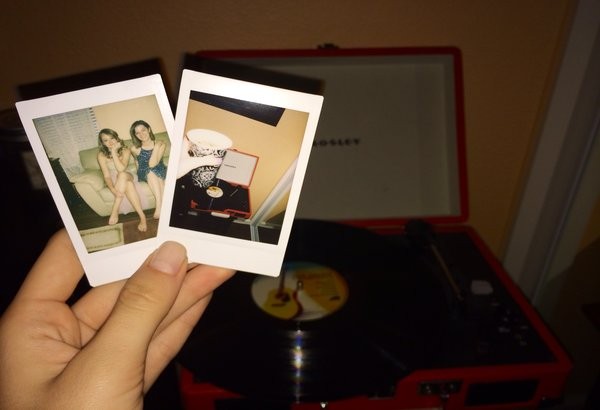 My shaky fingers and immature thoughts produced a column my freshman year of high school regarding love. Now, nearly three years later, my confident hands carry me through columns and writing pieces like they are more than familiar nature. However, a one word-emotion compilation still sticks out to me like a sore thumb: the big, bad, scary L-O-V-E.
I like to think that despite attending a magnet school and ditching the "real high school experience," I've had a pretty normal childhood. I've lived and I've learned countless lessons from the days and nights which I spent perusing through what life's meaning is. I cannot say that I've found life's meaning. I cannot even say that I have lived enough to even approach this spoken "meaning." And I wholeheartedly believe that perhaps I will never find this meaning.
"Remember when love was sentimental? The word "love" doesn't mean much anymore—not to most," freshman Alex wrote.
Though I believed that I was correct in giving "love" a definition by changing it to "like," I beg to differ. Love has no definition and I do not say this in a clear-cut way (as I am sure I will look back at this column years from now and giggle at my possible arrogance).
It is a true statement when individuals say "love yourself before you love another person." I learned this in a dark junior-year haze. Perhaps love can mostly attest to self-love and self-respect instead of the standard idea of loving another individual. In a perfect world, teenagers would have this kind of love figured out before looking for someone to love them.
Now, I am not portraying that loving another individual is a taboo action to engage in, but in contrary, admitting to loving another human should be placed on a high and respectable pedestal in a high school environment. My opinion on love has drastically changed alongside my shaky fingers strengthening into young woman hands.
The big, bad, scary L-O-V-E is difficult to admit and it can be a rite of passage into a relationship's gates of Inferno or Paradiso. Not only that, but the relationship kind of love seems to have unspoken requirements such as the time it takes to actually love another. This makes love seem as if it is taboo and difficult to achieve. This is why I often grow extremely confused about love. What is love, really?
[vision_pullquote style="1″ align=""] The big, bad, scary L-O-V-E is difficult to admit and it can be a rite of passage into a relationship's gates of Inferno or Paradiso. [/vision_pullquote]
On the other hand, love within friendships seems to be the polar opposite of my aforementioned depiction of love. "OMG LOL I LUV U!" is a term I see and hear far too often coming from (mostly female) teens. In no way am I bashing the spreading of the sentiment. As a matter of fact, I believe in love as a whole. However, the label of love at an early point in any sort of partnership can degrade the meaning of love (noun; a feeling of deep affection).
What if when we tried to use the big, bad, scary L-O-V-E, we just said "I am deeply affectionate toward you"? Would love be diminished, or would affection take over the illicitness of the "L" word?
Furthermore, there are different kinds of love. I find myself most often drawn to these kinds of love and I say this with pride. Not counting my family, I have a dire passion for literature. I could read until my vision completely diminishes. To equate to my love for words, my love for music is deep and dependent.
I no longer agree with the freshman version of myself. Love does not equal like. As a matter of fact, love may not equal anything except admiration.
It should not have to be called the "big, bad, scary L-O-V-E." It is not anywhere near that.