Fall: A season with countless joyous events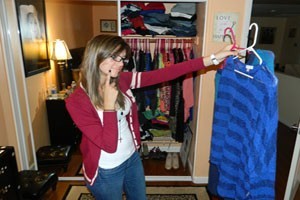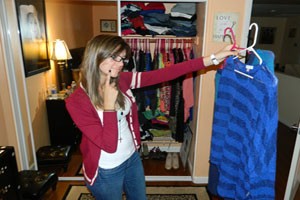 Growing up in Romania, I always experienced the four seasons. First came winter – a mysterious, white, snow-covered wonderland that would turn your cheeks rosy red and would beg for the jackets to escape your closet. Then came spring: a defrosting of the land, and beautiful flowers blossoming from the trees that existed on the sides of the street and in parks. Following soon after, summer took over, and swept the country with a scorching-hot humidity that would leave you soaking with sweat and gasping for air. Among these three, came my absolute favorite – fall. School bells would ring, the blossomed apple trees would soon be ready to be harvested, the leaves changed colors, and the evening air would grow cooler.
When I moved to Las Vegas, I was eight years old. I came during mid-June, when the air was dry and blazing. Moving here from a different country, on a completely different hemisphere, inside an unfamiliar continent was one of the strangest things I have ever been through. Now, almost seven years later, I have grown fond of the two seasons – hot season and cold season.
Although many people say that there are in fact four seasons here, I disagree. What happened to "April showers bring May flowers?" In Las Vegas, the "showers" come about five times a year, and cactuses are considered flowers. Since I have grown to be accustomed by the way the seasons function here, I have learned to adore when fall comes. Our harsh, roasting summers say their goodbyes slowly, and you can always tell when fall is coming when the air in the early morning is cool and pleasant.
Entering grocery stores, you can smell the cinnamon-infused pine cones, and all around you are shades of red, orange, and yellow. The distressing summer leaves, and pumpkin patches come to town. These are the mere reasons I treasure the autumn season so dearly. Although fall looks very similar to summer and winter here, the ambiance of places signifies that the season has changed.
Additionally, I believe autumn creates countless fashion statements. This is when us girls can finally wear that cute sweater and boots we've been dying to wear. This is when we make our fashion statements, and we take a lot of pride in that. Some of us like to wear hoodies to represent our favorite college, sports team, or brand. Whatever the case may be, the fall fashion is noticed by all of us, and embraced by many.
I will admit that I miss stepping on crunchy leaves and watching them fall from trees, but if there is a season I enjoy most in Vegas, it has to be fall. I am not fond of the spring allergies, the dry skin during winter, or the harsh sunburn during summer, however, fall seems to reach perfection in every stage. And the nostalgia created from smelling the aromatic pumpkin, or the spicy cinnamon is priceless. I wish fall would last forever.