Can Pokémon bring its mojo back?
The new remakes are a cause for hope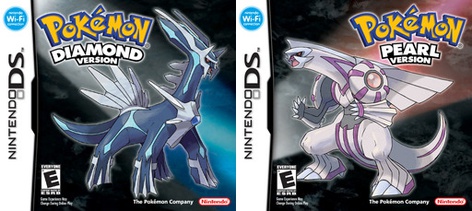 It's official: Pokémon Diamond and Pearl, released on the Nintendo DS in 2007, are seeing their long-awaited remakes be fully realized: Pokémon Brilliant Diamond and Pokémon Shining Pearl. It's difficult – it might even be impossible – to explain how huge of a deal this is for Pokémon fans. For years, as other popular game franchises received remakes and remasters with updated graphics and game mechanics, fans of the series' fourth generation crossed their fingers that the day they've been waiting for would soon come – their favorite entries in the franchise getting a full, 3D reimagining. And now it is.
I've written before on the importance of Pokémon Diamond and Pearl to fans of the franchise. Before 2007, Pokémon's future was in jeopardy, as their initial demographic of juice box-drinking young millennials aged into high school, Pokemon became less cool. But in 2007, North Americans got their hands on the new games, hooking a new, younger generation onto the series along with revitalizing interest among its original fanbase.
These remakes have the serious potential to be to Zoomers, what the original Diamond and Pearl were to millennials: a symbol of resurgent interest in the franchise. With these being the first new games in the COVID-19 struck world, it's possible that young people not traditionally interested in Japanese role-playing games have a unique opportunity to get into the franchise. 
Just take a look at what happened to "Animal Crossing"  – it went from an obscure D-tier Nintendo franchise to one of the cultural icons of early quarantine. If, heaven forbid, new strains of the virus were to spiral out of control and make the world have complete herd immunity a fantasy later in the year, I would bet on "Brilliant Diamond" and "Shining Pearl" being the best-selling Pokémon games in more than a decade.
Furthermore, a combination of large government aid and fears of people going out due to COVID-19 have led to a significant savings glut, meaning many middle class people and their families have significantly increased the amount of disposable income they make. This disposable income will likely play at least some role in the new games' sales.
I don't think Pokémon will ever have the same clout it did in the years prior to my being born. But then again, I didn't think that half my friends would get into "Animal Crossing"  – until they did. And, quite frankly, I hope it happens. Pokémon has always helped me through rough times. It's nice to be able to escape to a colorful world of competitive special animals and monsters when the real world gets tough. And we all know the world is getting too tough right now.