Chemistry students in Ms. Christina Bousema's classes participated in their first lab of the school year. They were expected to listen closely and learn about the chemical reaction of the experiment.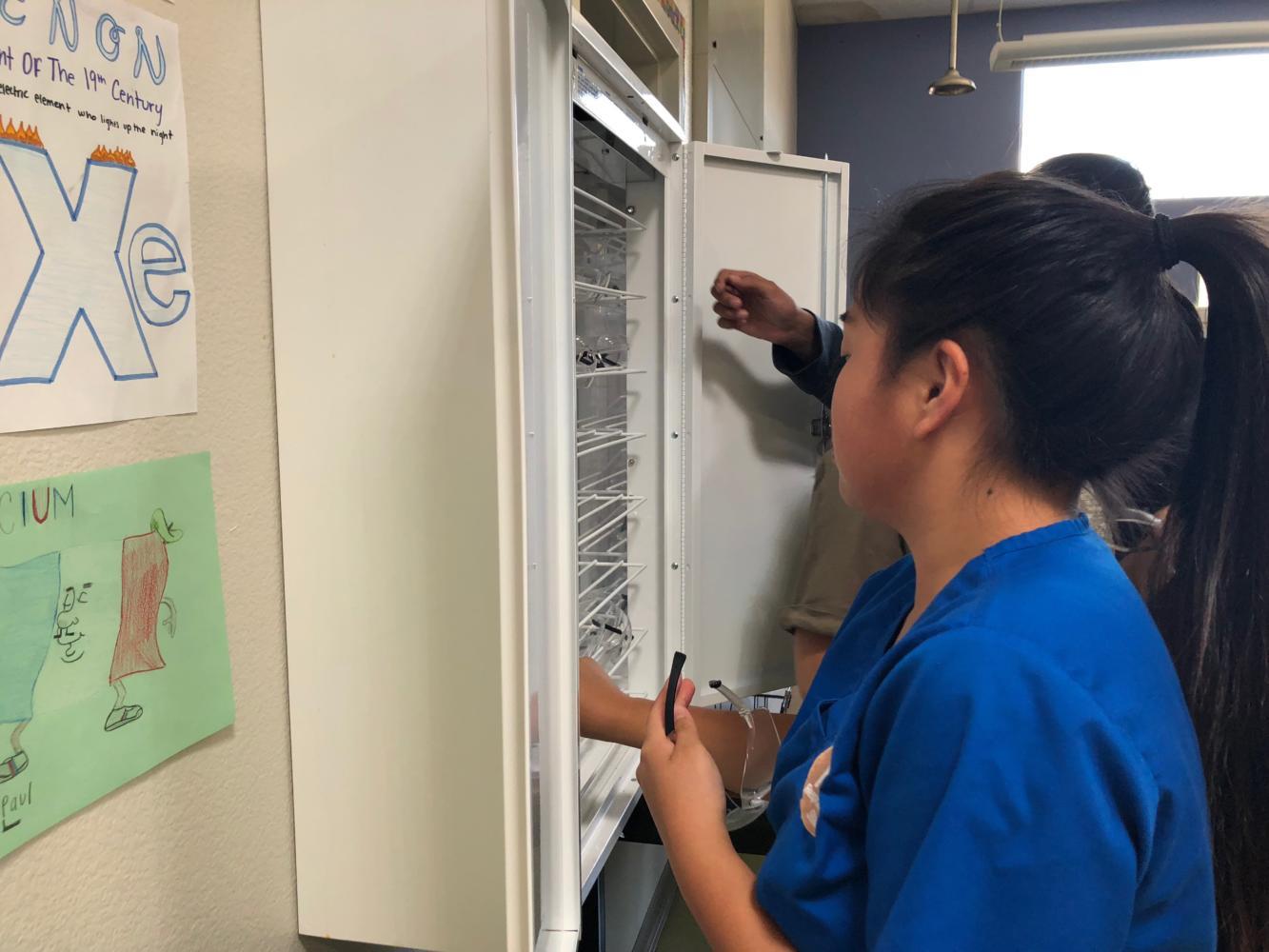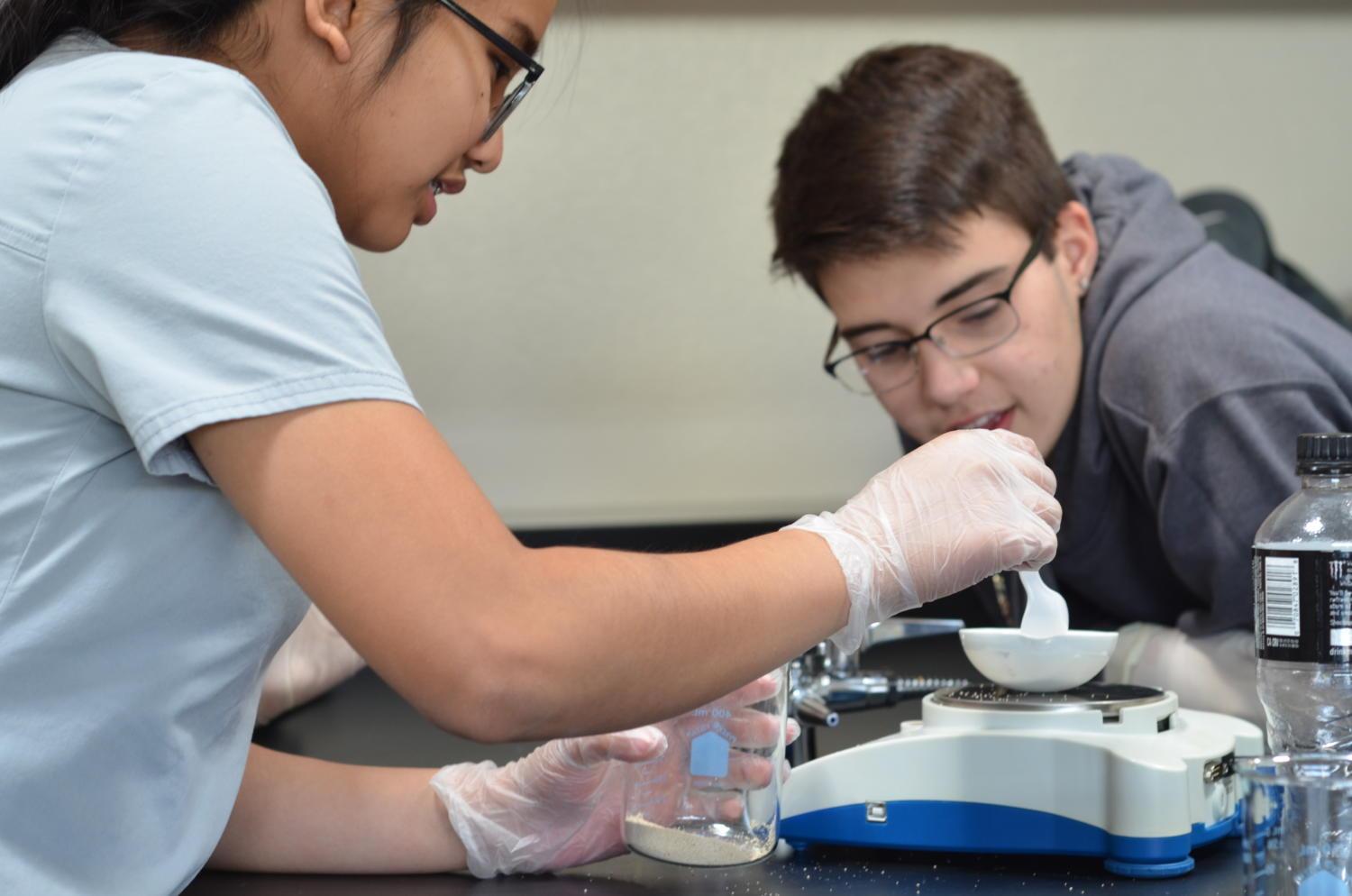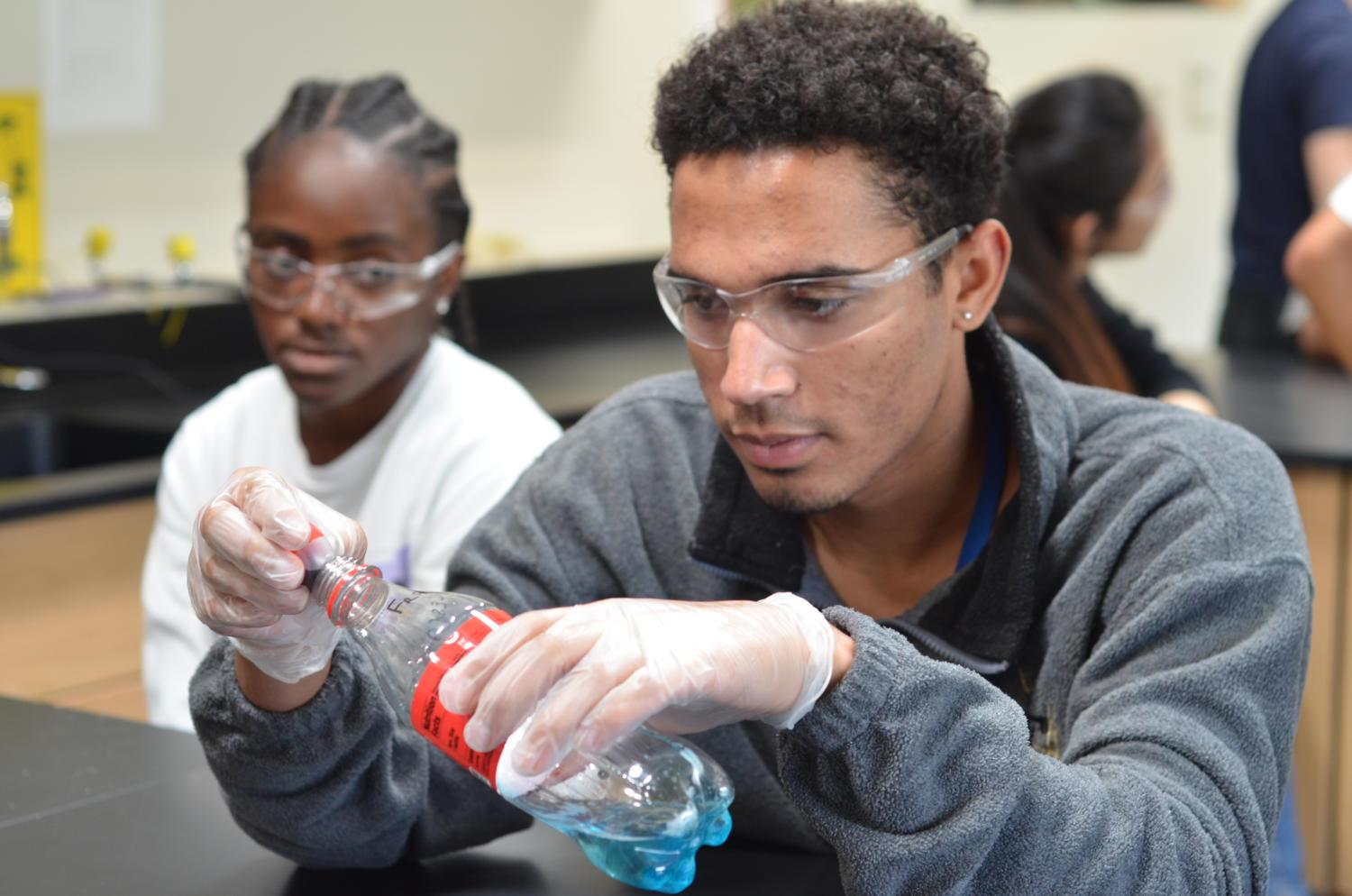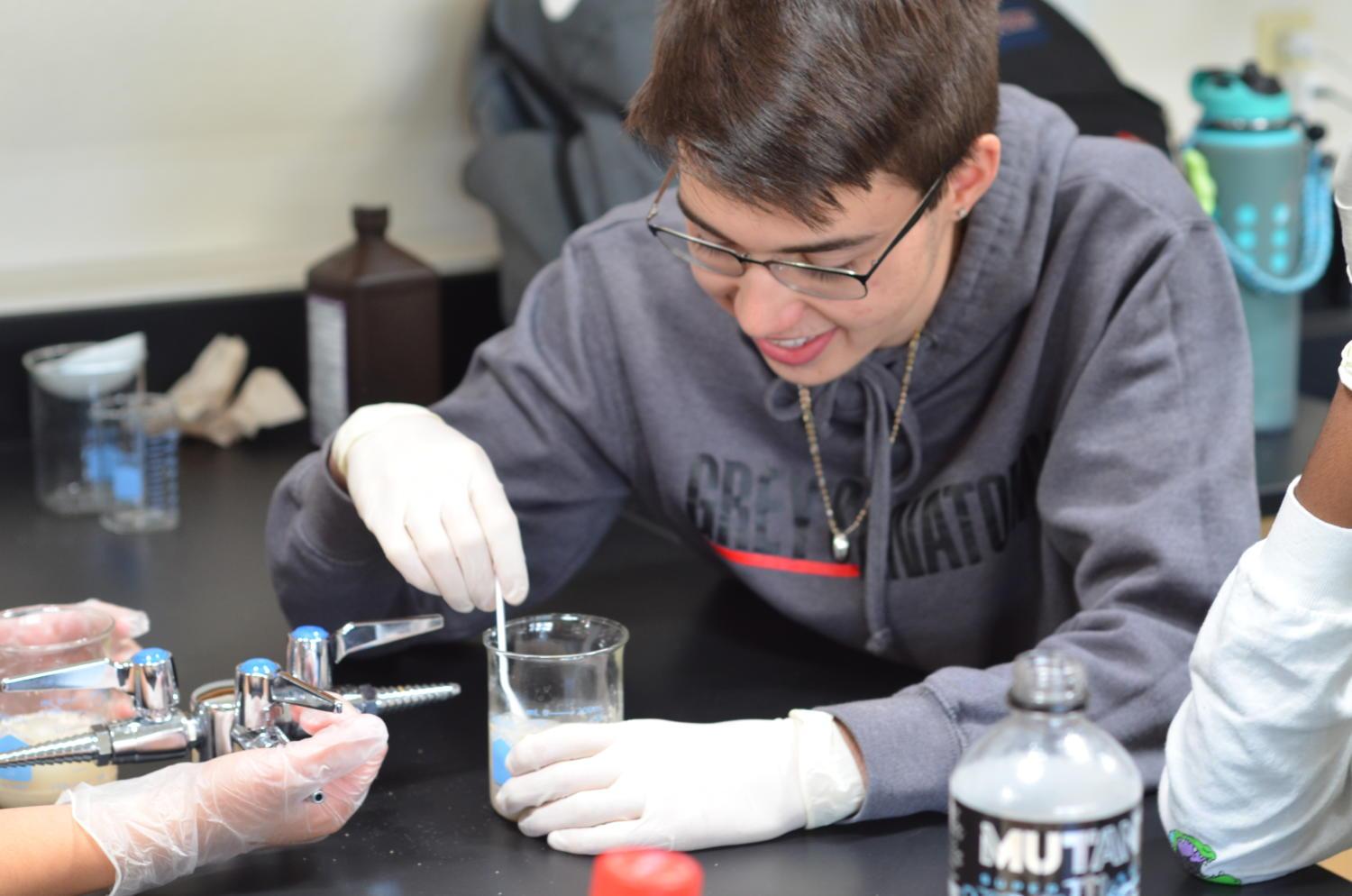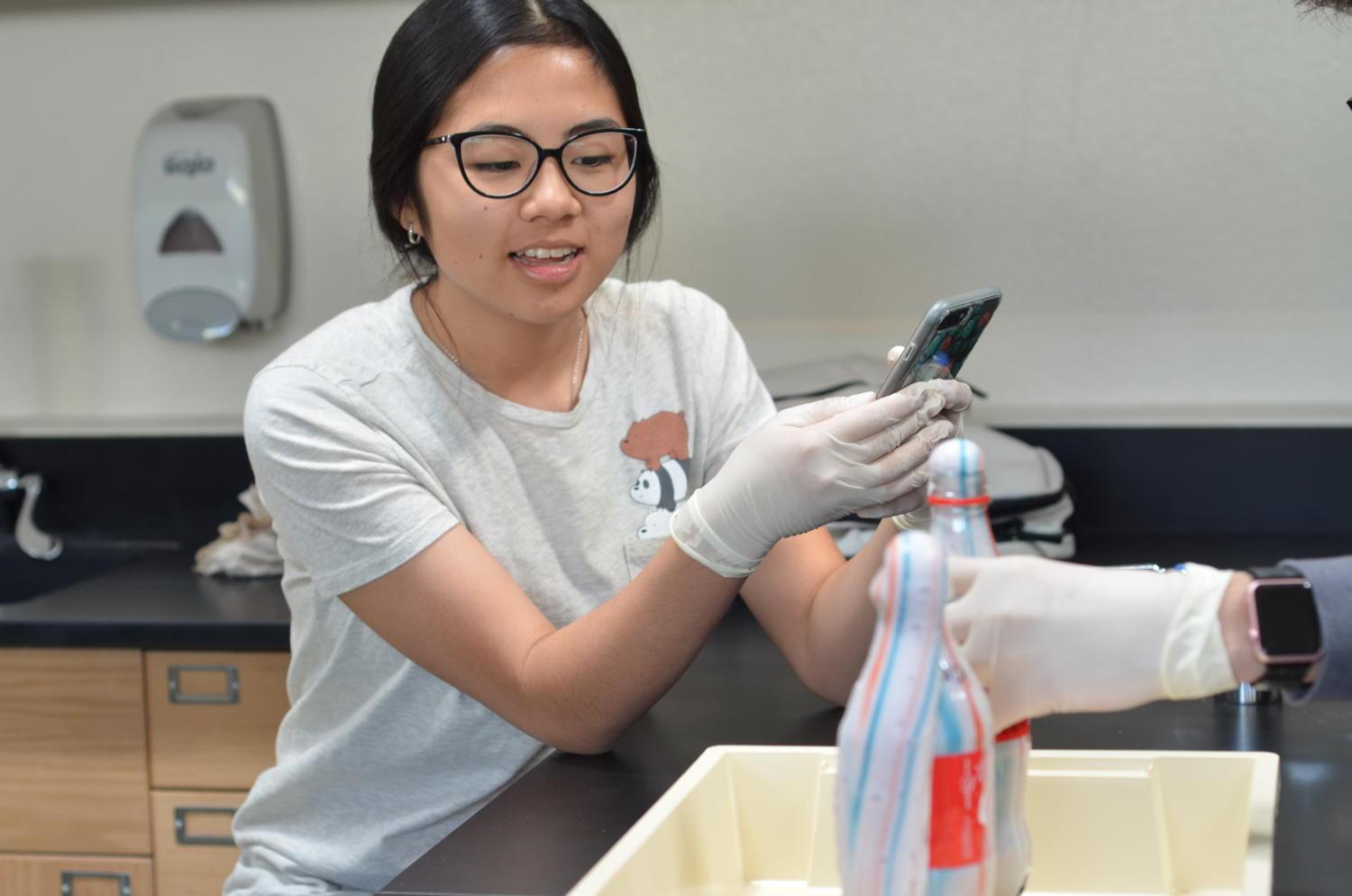 Ready to start the lab, sophomore Gabrielle Ruzol grabs a pair of goggles. Each student had to prepare for safety before they proceeded with the rest of the assignment. "Following the protocols for chemistry is always important because even though it might look silly, you will be protected," Ruzol said.
Would you attempt to make elephant toothpaste at home?