Lunch schedule adjusted, accommodating culinary students, seniors
B, D switch to first lunch, E, F, H, switch to second, C, Gym switch to third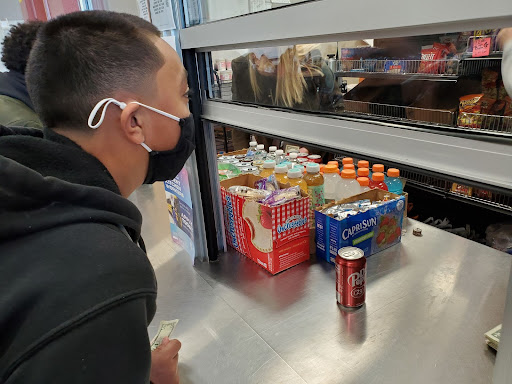 After COVID-19, the administration's desire to switch to three lunches rather than two was both to accommodate more students and ensure social distancing between students. When school started in August, C Building and P.E. had first lunch, B and D buildings had second, and E, F and H buildings had third. 
"The B building had a split lunch, and that's where culinary is located," Assistant Principal Kendra Kelley said. "So when they were in the middle of baking or cooking something, they couldn't just leave their burners on and let their food burn so they could go to lunch and come back. We had students who were trying to miss their lunch so that they could finish their assignment in their Culinary class and it wasn't fair that they weren't getting their lunch period because they were trying to fulfill their assignment for the day."
Some believe the new schedule is useful for seniors, many of whom have open periods at the end of the day.  
"In the C building, that's where the majority of our seniors are housed, and a lot of them have open periods," Kelley said. "We wanted to move [the seniors] to the third lunch so that they could actually just check out and go home rather than trying to stay and wait for their lunch period to go, because they really didn't have anywhere else to go on campus." 
The changes have been met with mixed responses. While some cite the easing burden on Culinary students, others feel that the change was abrupt and inconvenient.
"After having gone all year with first lunch, it's kind of difficult to switch to the last one," senior Brooke Young said. "We get hungry throughout the day, especially if we didn't have time to eat breakfast, and we're used to being able to eat an hour earlier than we can now."
Some Culinary students, however, are glad that they are able to finish their assignments without worry that their food will spoil or have to miss their lunch.
"It's helpful that we don't have to worry about getting interrupted in the middle of working on something," sophomore Maddie Lochel said. "I think now we can concentrate more on the actual food rather than the timing of when we have to put everything in so we can take it out in time for lunch or for after we get back from lunch."