Stock market game helps teach financial literacy
Virtual market helping students learn how to trade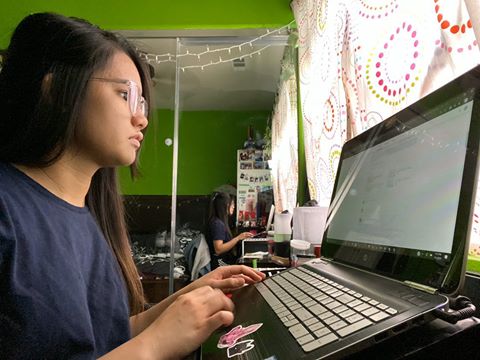 In an attempt to creatively teach students at home, Government teacher Joseph Juliano has hosted a game to simulate the stock market. It has been running since March 23, and will end May 15. 
"The stock market is a topic that I planned on covering in April, so I thought this contest fit perfectly," Juliano said. "It lets students learn about financial markets while going through the process of buying and selling stocks and mutual funds."
The contest was offered to all students, not just those taking government classes, and there are currently 300 students participating. 
"I like learning through visuals, so having a visual aid to help me understand how much I have in a stock helped me more with the stock market game and understanding the stock market," senior Mhyraquel Quinto said.
The contest is hosted by the website "HowTheMarketWorks." The game provides a student with $100,000 of starter "money" and allows them to buy and sell stocks in real-time. It also provides tutorials to help students with strategies.
"When it comes to strategy, this is a pretty short term trading period," Juliano said. "That means you need to engage in more high risk transactions because you will not have the luxury of allowing the money to slowly grow over years."
Although it is hard to teach from a distance, Juliano hopes that the students gain an understanding of the stock market through this game. 
"My hope was that students would begin to understand the role that financial markets play in the overall economy and how money grows over time," Juliano said. "The younger you realize that, the more money you will make in your life. So hopefully some students learned that saving and investing early in life will pay off for them. You don't need to be a Wall Street expert to make decisions about your own money."