Indulge in authentic cuisine at Proper Sandwich Company
Sandwiches, salads, sweets taken to the next level of healthy and delicious
6181 S Rainbow Blvd #106
Las Vegas, NV 89118
Mon-Fri: 11 a.m. – 8 p.m.
Sat: 11 a.m. – 6 p.m.
Sun: Closed
Apple Pay, Cash App and credit cards accepted.
Having dreamt about opening a shop for years, co-owners Eric and Phil started Proper Sandwich Company to surround themselves with ingredients they are passionate about and make things they love to eat. To get away from the long hours at busy strip restaurants, uniquely making healthy salads and sandwiches built the reputation for their restaurant.
Proper Sandwich's menu includes items from sandwiches, to macaroni salads with fresh and healthy ingredients. I really enjoyed the ambiance whilst walking in and the owners were some of the friendliest owners I have met in a long time. He instantly started recommending items for my friend and me asking for personal preferences.
I went to Proper Sandwich thinking I would try some simple sandwiches, but it was the opposite. Eric and Phil's products are detail-oriented, tasty, and fresh. I enjoyed the lights above the wooden tables and blue metal chairs. I could tell Eric and Phil were continuously working and preparing products independently.
I usually like to try a Caesar salad in any new place I go to see how different it is from the others. The Chicken Caesar ($11), which came with grilled chicken, romaine lettuce, freshly grated Parmigiano Reggiano, house-made croutons, and caesar dressing, was tasty and had a perfect amount of seasoning, not overpowering yet still complex. The only thing I would say is that it was a little dry without the dressing on top. However, the romaine lettuce was fresh, and the croutons were massive, which I loved.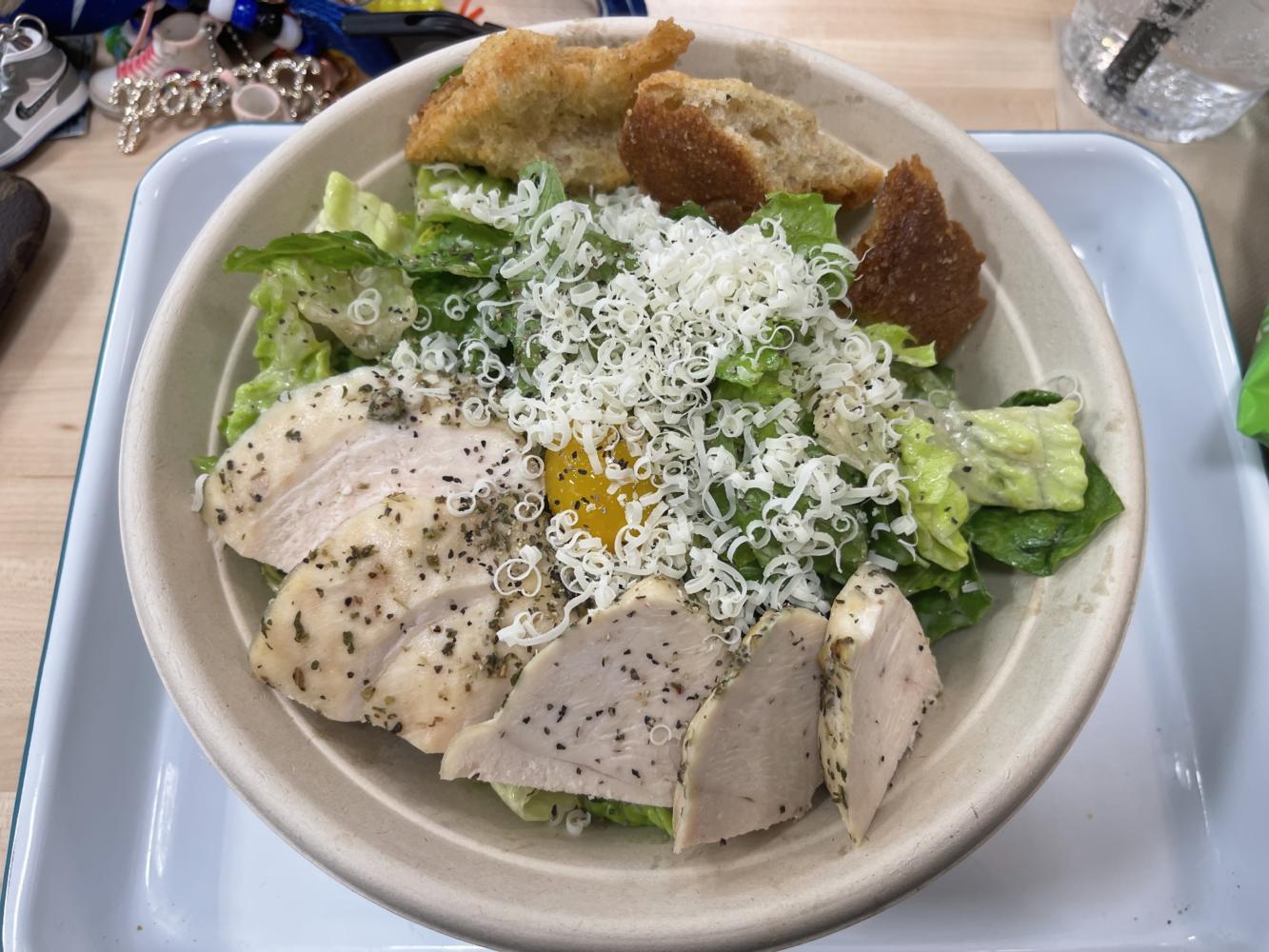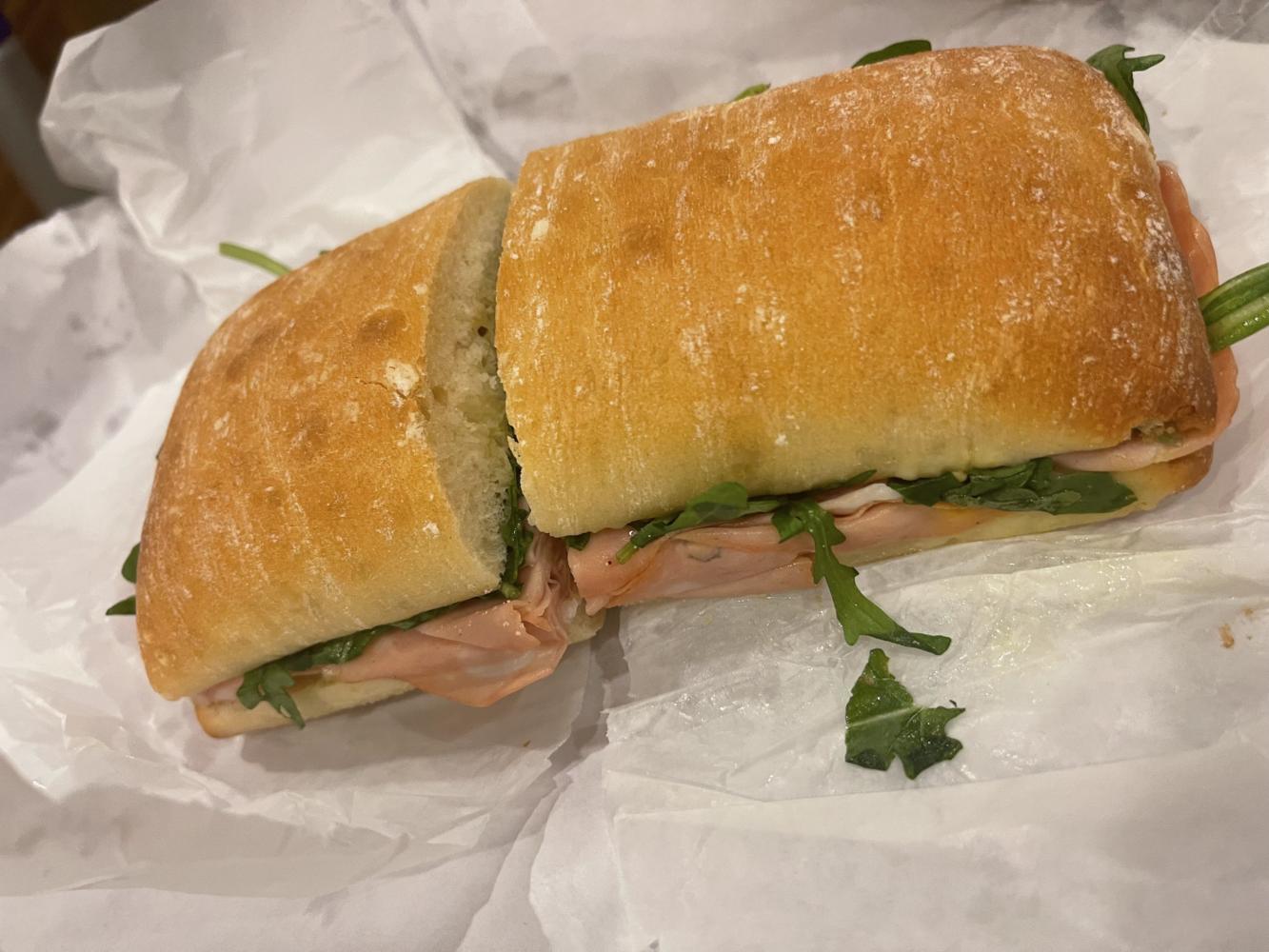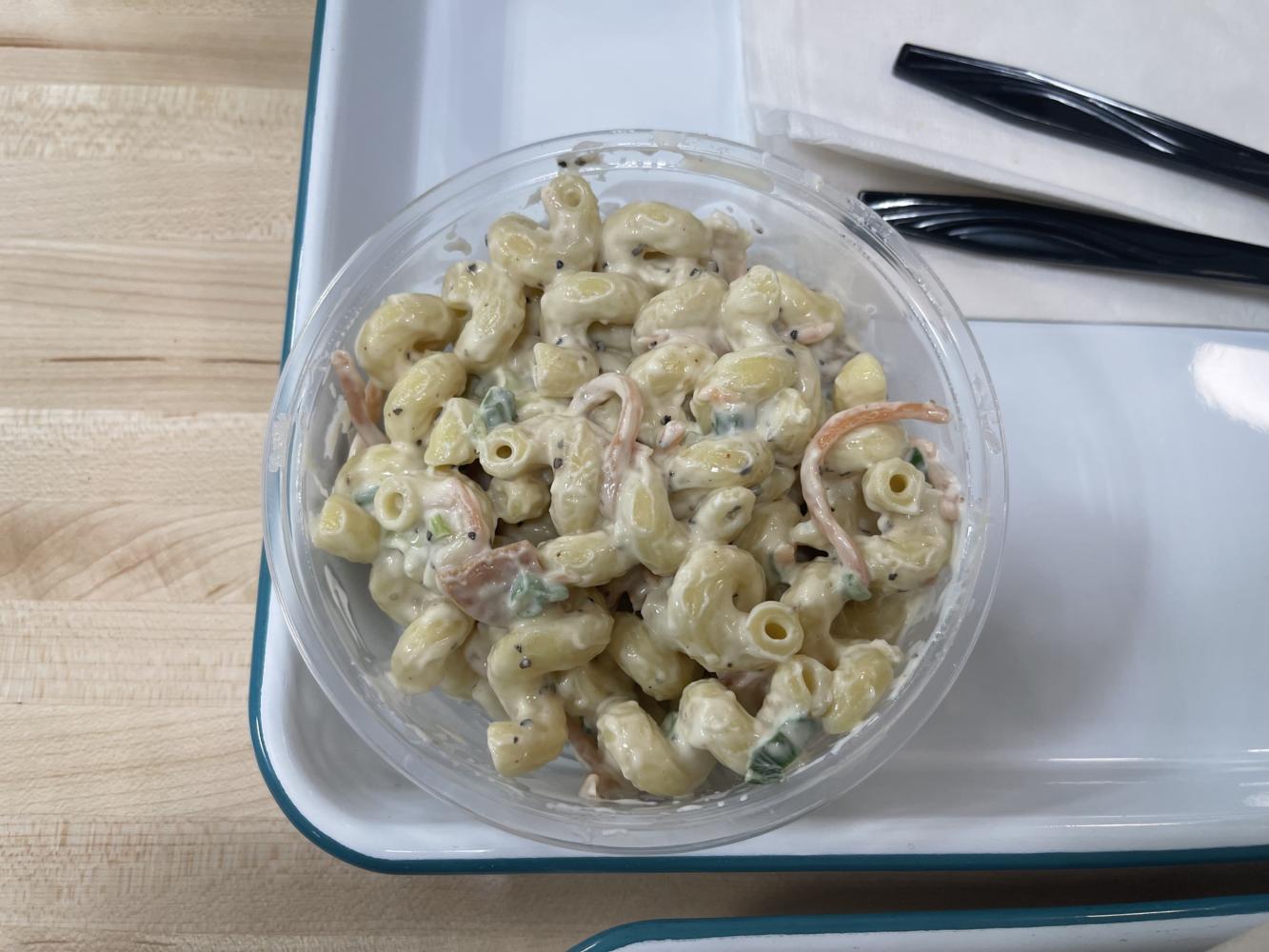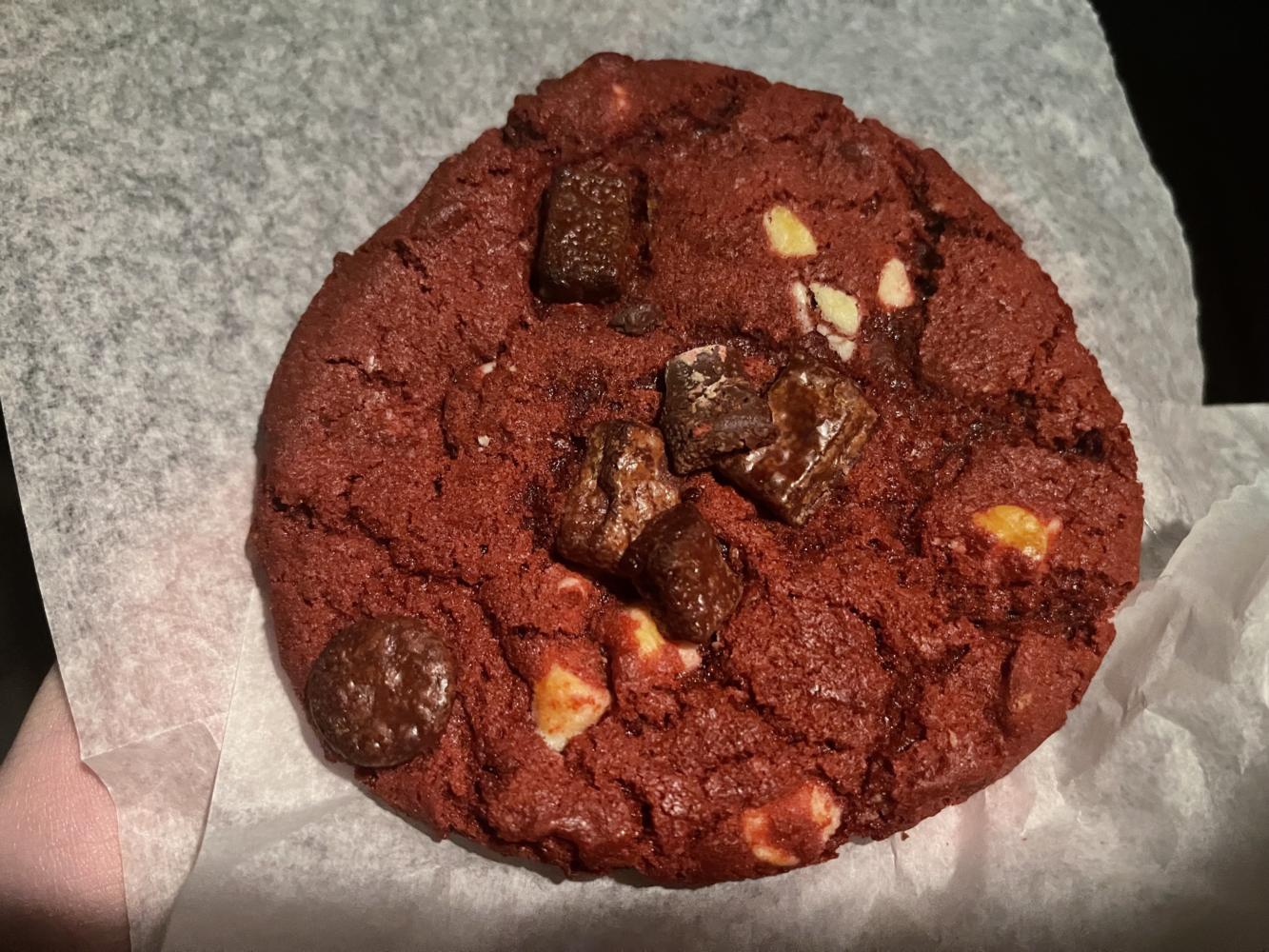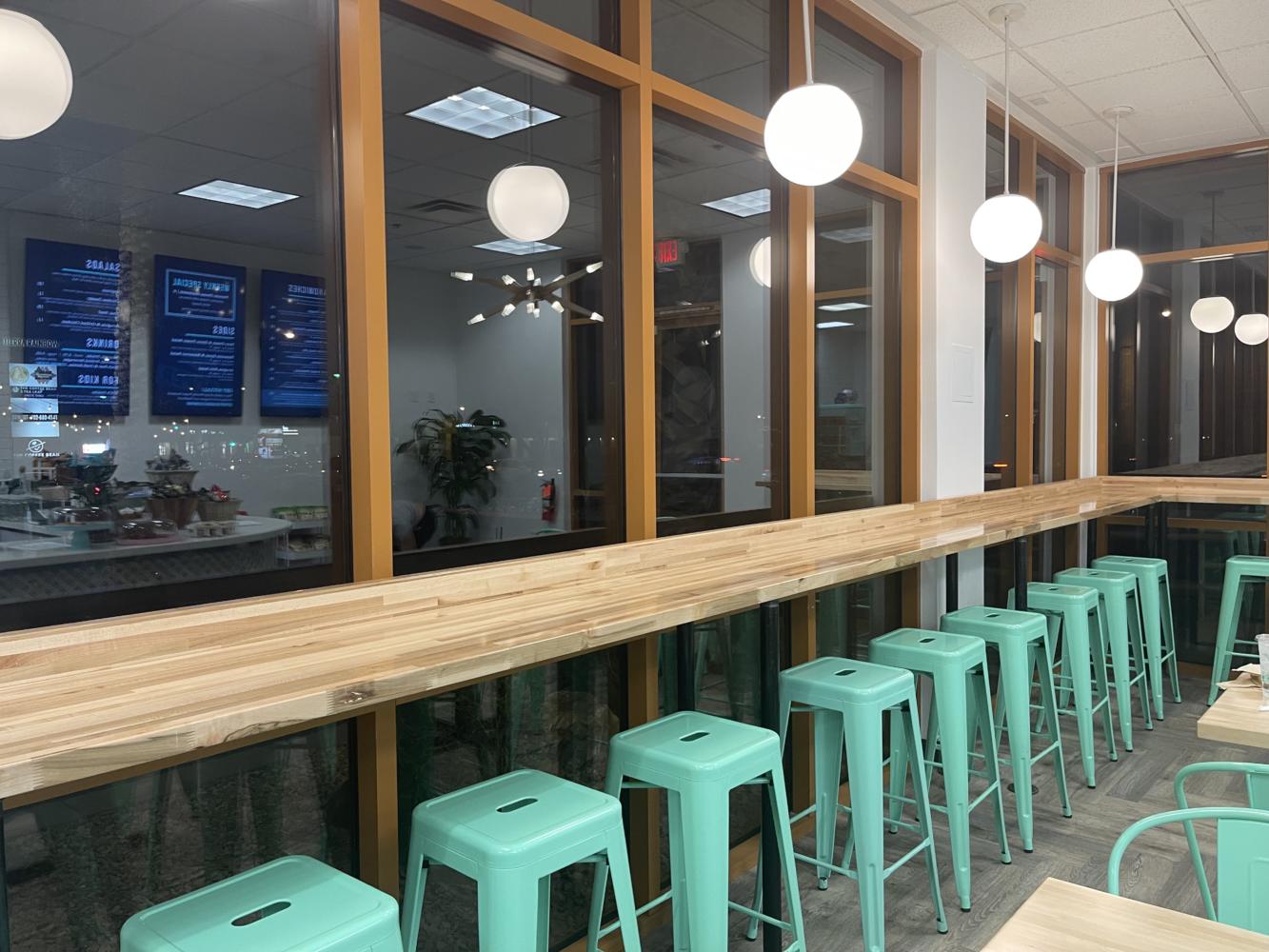 Eating at a sandwich place, I had to order a sandwich, so I tried the Mortadella ($13). This came with mortadella, burrata, mediterranean olive and artichoke tapenade, pepperoncini and arugula on ciabatta bread. Since this was for my brother, I didn't overeat because I do not like many ingredients in my sandwiches. I am not a fan of olives or artichoke, so it wasn't too pleasant for me, but my brother thoroughly enjoyed it. It was just the right amount of savory to compliment the ingredients altogether.
One of the things that stood out to me the most were the sides, which were a bunch of smaller salads, such as potato salad and arugula side salad. A huge fan of macaroni salad, I ordered the minor Hawaiian Spam and Macaroni Salad ($4). I have never been a massive fan of spam, but this was one of the most delicious mac salads I tried. I loved the thickness of the cavatappi pasta and the charred spam. In addition, the onion, mayonnaise and carrot all blended well together, so there was not a point where I could only taste one of the ingredients. It was such a tasty dish and included great ingredients that made for a delightful side dish.
Lastly, after eating my main dishes, I just had to try one of their freshly made sweets. Strangely, there were no names of the treats on the menu (or I missed them), but I believe it was a Red Velvet white chocolate chip cookie, which was honestly the best I have ever tasted. It practically melted in my mouth, and the chocolate chips were so sweet and delightful. The size of it was also charming. Chunks of chocolate tied the cookie together, and I have never been more satisfied after eating a treat like that.
This sandwich place was an ultimate delight. The staff was friendly, patient and kind. They genuinely cared about customers and made sure they enjoyed their food. They were humble and created tasty dishes for customers to try. Proper Sandwich Company is one I recommend to friends or family to try and get a taste of some fantastic food and a great ambiance to top it off.