Southwest Tech implements CCSD Plans for Summer Acceleration Camp
Credit retrieval, social-emotional support courses will be offered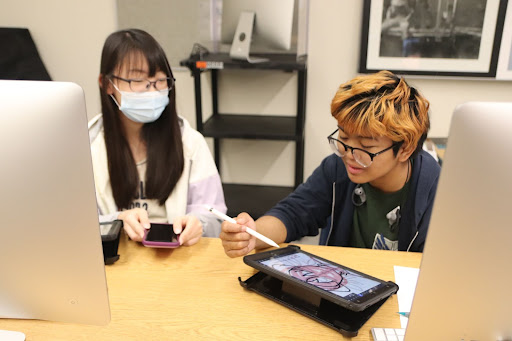 Putting a spin on traditional summer school, several CCSD schools will be participating in the Summer Acceleration Program.
"They're still trying to get kids caught up from COVID," assistant principal Donna Besser said. "Because we're only three weeks, we can only do credit recovery, so we can only do courses that a student has already taken and not passed because those programs focus on areas that those students miss or need remediation on."
This program is meant to be flexible for students and families who have summer plans, and to provide fun activities to encourage students to engage with each other. 
"I think a lot of kids just want to spend time with their friends, and we think that's important for their social-emotional health and their learning," Besser said. "As far as program areas, they're more fun activities. We had quite a few programs last year that we had to turn kids away from because they really wanted to do it."
Also, instead of a freshman orientation the week before school begins, the freshman orientation will occur during this timeframe .  
"It's [going] to be a partnership with Ms. Kelly and myself, [and] we are going to have two day sessions for incoming freshmen to help them be more prepared for the high school transition," English 11 teacher Laura Penrod said. "I think the best part, if I'm honest, as a teacher, is not having to grade and just being able to have fun with no pressure of assessments. So I think the nice thing about summer acceleration is it lends itself to teachers to be able to do things without the overhanging requirements that we usually have that loom in front of us."
Taking place from May 31-June 17, this program will have some credit options, as well as services to facilitate emotional-social support.
"I'm hoping that they will [participate in it]," Besser said. "Students that need credit recovery, this is going to allow them to get credit for their courses that they needed to get credit for. We hope that this is going to help students and let them make things up and also just spend time improving their social and emotional health."