Winner: Tropical Smoothie Cafe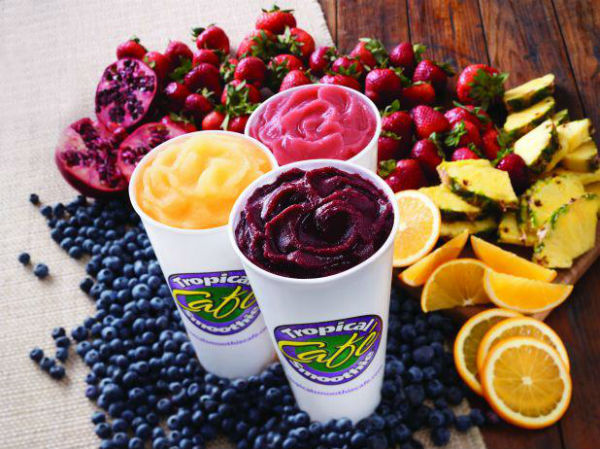 "Eat better. Feel better." This is the motto that Tropical Smoothie Cafe follows with every smoothie blended and every salad tossed that lures teenagers in, making them number one. Not only can you enjoy 24 oz. of goodness in a cup in the mid-afternoon, but also as a morning boost.
"I really like the banana strawberry smoothie," Sabriya Said said.
"It tastes so good! My favorite drink is the kiwi quencher," Alexis Lane said.
"It's a really yummy refreshment, and they have so many flavors to choose from," Citlali Tinoco said.

Winner: Tropical Smoothie Cafe
A smoothie from Tropical Smoothie Cafe is far from disappointing with the healthy feeling that it gives you both inside and out. With classic flavors like Jetty Punch, a blend of nonfat yogurt with strawberry and banana, or one of their limited time offers, like the Citrus Green Tea Infused Smoothie, packed with a taste of Green Tea, orange, basil, and lemon, there is sure to be a flavor that pleases anyone who visits.
With these hot summer months approaching fast, Tropical Smoothie Cafe is the best smoothie shop to cool down on a triple digit degree weather day while feeling healthy on the inside.