Pro/Con: Who said it was the easy way out?
Replacing most final exams with a project would better showcase student's skills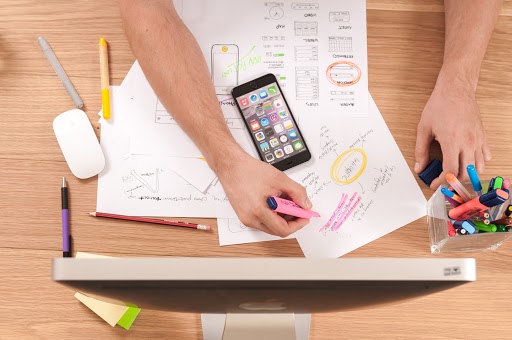 To read Hannah's opposing viewpoint, click here.
Students are never excited when it comes to studying for exams at the end of each semester. Desperately reviewing notes on the American Revolution and the Pythagorean theorem is a common experience for students across the country. 
However, in recent years, more schools across the country have introduced project-based learning, or PBL, to help students develop a deeper understanding of the content. Many teachers have agreed to substitute normal content and semester tests with assignments in conjunction with this new learning style. Although tests have been used for years, they no longer remain the most accurate way to measure students' knowledge. Final exam scores can only truly show mastery through projects.
CTA schools offer a multitude of program based classes such as Fashion, Interior, Art, Photography, Automotive, Digital Game, Web and Graphic Design. At schools where career and technical education is at the core of the student's experience, it only makes sense for final exams to be given as part of a hands-on learning assessment. A Fashion Design class where students have learned how to sew, or an Automotive Technology class where students have learned the different parts of a carburetor are all examples for students to demonstrate those skills in the way they were practiced and taught, rather than bubbling in letters on a scantron. 
Students can spend over a month perfecting a project, while they have to quickly show their knowledge on a 90-minute test. They can stress less and feel more confident in their work because they are creating it themselves with no crazy time limit or pressure. Some students already struggle when taking tests, because they don't feel confident in what they know and it can cause a buildup of anxiety that can lead them to failure. Instead, students should spend more time working hard on what they are creating over the course of several weeks because it will show how much they actually care. If they are struggling, they can take a break and make sure their final product is their best work. Teacher's testing styles can change from year to year, but a students' creativity can only grow. Showing this growth in hands-on classes is the perfect way to be represented in a project. 
The extra weeks given for final exam preparation is not the only benefit of projects. Most projects are assigned to groups, which can help when completing their final exams. Group projects allow a variety of input on the final product and parts can be split amongst each student depending on their strengths. These projects also help students build valuable teamwork skills and abilities that will help them in their futures. 
Teachers and administrators already know that projects are an amazing way to show students' knowledge. If students can successfully do projects and obtain knowledge like this during the course, why wouldn't they be able to do the same at the end of it? Projects may work better for specific classes and schools and it should always be considered. But, blatantly rejecting the idea of them is ignoring the benefits they might have for students. They better show what the student knows, not what they crammed for in two hours the night before.