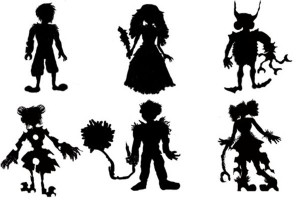 Mrs. Maureen Clark and her '3D Animation' and 'Media for the Web' classes will host an art show in early November. They will showcase their graphic design projects that they have been working on this quarter. The owner of the design company, Petroglyph, will be touring the school and viewing their work during the show.
"This is such an great opportunity for the video game students to put their work out there so they can potentially gain attention from a major video game industry," states sophomore Austin J.
The 3D Animation students will display design boards that will chart the process of creating a silhouette design and later turning it into a complete animated character. Students in Media for the Web are creating a website made especially for children that will advertise a toy or learning activity.
"This character design process is an exciting example for the students who love to draw or like art.  It gives them a way to express themselves that they might not have thought about. Either way, in the game industry, being able to express your ideas visually will be important," says Clark.
They will display their work in the downstairs 'C' hallway for the student body to see. iPod and iPad apps, as well as the websites, will be created to showcase the children's website.