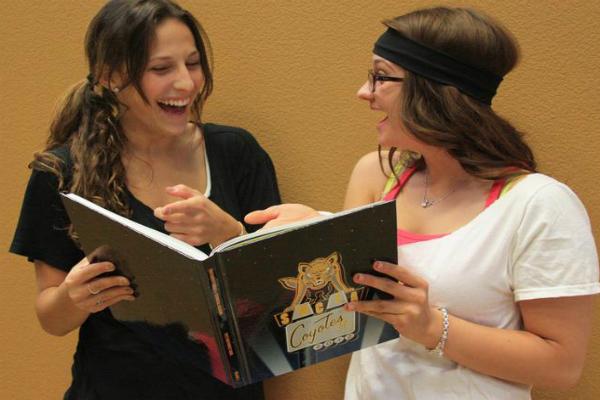 I am 28 years old and have my life on its (almost) proper path. One beautiful spring day, I receive a forwarded email, from one of the few friends I kept in touch with after high school, announcing that our 10 Year High School Reunion will be taking place this fall. High school seems like yesterday, but how interesting would it be to see how everyone has changed since we walked across the graduation stage on that hot, summer day on June 6, 2013. But, has anyone really changed at all?
How much will have changed 10 years from now? Will my friends be the same people they are now? Will that couple in my math class be married upon our return? Will one of my best friend's bring her newborn baby to the reunion? It is almost frightening to think how different, or even similar, everyone will be at our reunion.
I walk into the room where the reunion is being held and I can hear the laughter and the chatter. "Hmm," I think, "Maybe this won't be as bad as I expected!" I see my closest friends in high school huddled together hugging and laughing. We start catching each other up about where life has taken us after high school, after college, after marriage. I look around and wonder who out of my graduating class is wealthy with luxurious cars and designer sunglasses and how many still live in Sin City with their parents. You truly never know where this world will take you.
The most interesting aspect of the reunion is realizing who kept in touch and who did not over the years. I believe high school really sets apart your real friends from those who are only present during one chapter of our lives. To be honest, I can see myself still talking to (maybe) five of my closest friends over the next few years of my life. I have really learned who is meant to be a part of my life and who I am meant to say goodbye to after I walk across the stage in June.
10 years from now I hope to be a successful and, most importantly, happy college graduate that has finally made her way into the real world. I hope to show up to our 10 year high school reunion and be excited to tell others about the past 10 years of my life.