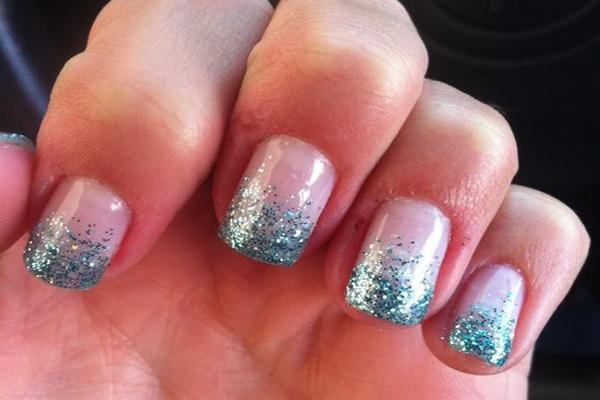 Since I was in the second grade, my grandmother always treated me to manicures on a somewhat regular basis. My first manicure was a smooth, ruby red polish at the local nail salon, Beau Monde. I had to sit on top of a few magazines so the manicurist could reach my small hands. And from that moment on, I decided that going to the nail salon will always be one of my favorite ways to relax and treat myself to a little pampering.
All throughout middle school, I had the nicest manicured finger and toenails and it was all thanks to my grandmother. People would always comment on my thin french manicure and asked how I always had my nails done. Little did they know, manicures and pedicures were my grandmother and I's favorite past time. Every time I went to her house for the weekend, we made sure to take a trip to Princess Nails Nail Salon to manicure our overly-pampered hands.
But, you may be wondering why we loved this so much? First of all, who doesn't love a pretty pink polish and soft, lotioned hands? Secondly, it was quality time spent together. Picking out our polish color or manicure style was something we shared every visit. We always made sure to dry our nail polish to a T before setting out for a nice lunch or dinner after our little treat. It has always been something of familiarity that I was able to share with my grandmother that is still so precious to me.
Now, my grandmother lives all the way across the country and she somehow always makes sure to send me money to buy a mani-pedi for myself and for my mom. She never fails to mention how much she wishes she could join us. I think is the reason behind my bi-weekly to monthly trip to the nail salon. It reminds me of someone that loves me so dearly and would take me to do special activities, such as this one.
I know that when I grow older and have kids of my own, I will make sure they have their first manicure at the proper age. I believe this is a wonderful way to spend time with those you love because the end product is something that makes them feel good about themselves. Having pretty, painted nails is most every girl's fairytale.