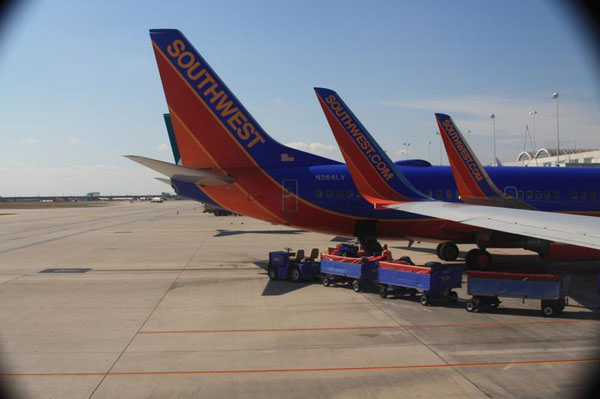 I have been flying on airplanes regularly since I was three years old. Starting with the musty parking garages, long check-in lines, moody airline employees and ending with uncomfortable seats at the gate, chilly flights with salty airplane peanuts, and flat soft drinks are all part of what makes an airport experience an interesting one.
I love going to the airport for two reasons; going on vacation or picking up a guest. But, I also hate going to the airport for two reasons; leaving somewhere I want to stay or saying goodbye to someone dear to me.
When I was younger, my trips to the airport involved shuttling from the Asheville Airport in North Carolina to the McCarran Airport in Las Vegas to stay at my mom's house for the summer. I loved going to visit my mother and every single minute of my vacation were some of my greatest memories. In contrast, my worst memories were when tears streamed down my face as I waved goodbye to my mom from the security checkpoint knowing that I would not see her for another three months. How could the airport go from being my favorite place to my worst nightmare in just a few weeks?
As I walk through the terminal, I see teenagers like me chatting and laughing with their friends and it is obvious that they are on a school organized trip. Or, you will see mothers carrying their month-old babies with their toddlers trailing behind or grandmothers on their cell-phones calling their own children expressing how excited they are to see their grandchildren. Everyone has their own story and I find it amazing that an airport hold so many of these.
In approximately three months, I will be standing in McCarran Airport's baggage claim awaiting my family's arrival for my high school graduation. My grandmother, grandfather, great grandmother, aunt, cousins, father, sisters, stepmother, and stepbrother will be flying into Las Vegas to be here for one of the biggest moments of my life. It is nice to have this to look forward to; no goodbyes for quite sometime.