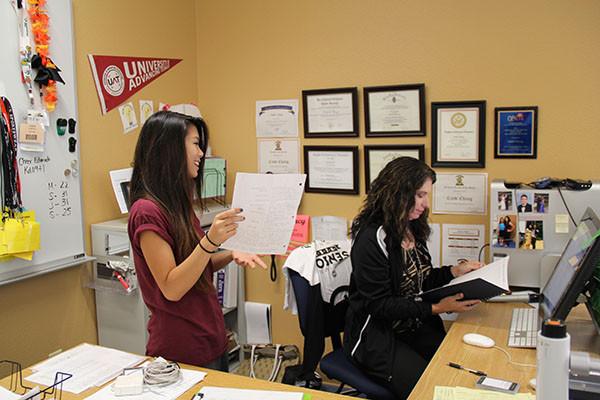 Let me start this column with a simple question: Have you ever been so proud of yourself that you wanted the whole world to know about your accomplishments? But when you tell your parents, friends, or siblings about it, they give you no recognition at all?
All my life I have been awarded for excellent grades, notable achievements, and hard work, and to be honest, most of these awards fueled my motivation for doing well in school. I would receive a new video game from GameStop if I had straight A's, I would earn a new toy for having perfect attendance, or I would even celebrate with my whole family and go to a restaurant if I did something really special. However, it is much different now that I have grown up.
[vision_pullquote style="1″ align=""] Yes, I might sound selfish, and yes, I might sound needy, but this is what I was so used to when I was younger. [/vision_pullquote]
Lately, I have been busy with my life. Pretty soon, I will be even busier with a job, virtual high school, and focusing on my program area. With all of these activities in my life, I barely have any time to see my family, but when I do, I take no hesitation in telling them all about my accomplishments and current projects. However, I am not the only busy person in the house.
Right after I tell them about something important they say, "good job," or  "good for you," but then the conversation ends just like that. Soon after, the conversation is over. We part ways and go through the week until the next time we meet. Although I appreciate them offering time to listen to me even though they have so much work with their careers, I feel as if they are not listening to me with the intent to understand.
Yes, I might sound selfish, and yes, I might sound needy, but this is what I was so used to when I was younger. I also know that my parents are incredibly busy with maintaining the house, handling family from out of state, and most importantly, work. However, having this change makes me less motivated to do well in school, work, and even at home.
I have to admit, this is not the right way of thinking. Doing specific tasks for others to praise you should not be the sole reason for your hard work. I need to change. Instead of working for recognition, I should work for self-satisfaction so that I can feel good no matter what anyone else thinks.
This goes for anyone else who is like me. Do not work for others to praise you. Do it so that you can learn, experience new activities, and progress in your life. There is no reason to work for someone else's approval. Be what you want to be for your own reasons.