Essence of time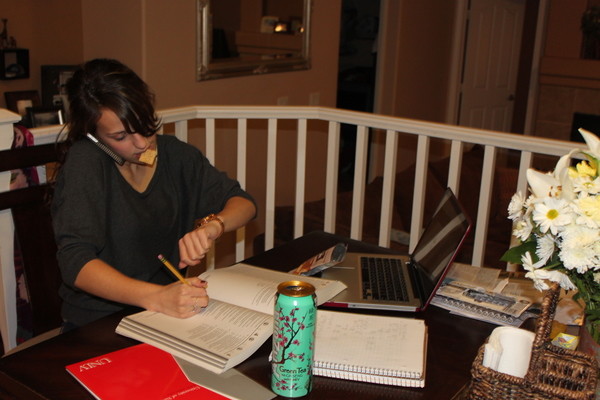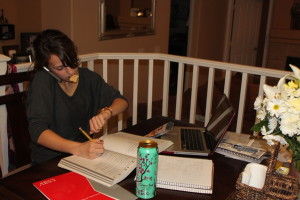 What is time? How can we truly tell how long a second lasts? Why do some days seem like a week thrown into 24 hours? No one really knows, but I think time is the largest component to how we live our lives. Even as a newborn baby, time plays a part in our lives. We start out not having the slightest idea as to what a second is, simply because we haven't another day to compare it to. Therefore, we have to grow to learn the essence of time and its affect on ourselves.
Have you ever heard an adult say to you, "It goes by faster every year, sweetie." Well, per usual, they are right. Every year we are becoming older and we experience days where hours seem like minutes. Think about solving the most difficult problems during an AP Calculus test, one that you spent hours looking through your notes so you could ace it. Why is it that an 85 minute class period feels like 10 minutes when you know you are being timed?
We begin to learn the value of a single minute and how it impacts even the smallest aspects of our lives, such as that last problem on the test. Quite frankly, we will not know the actual value until we are very old and have our own great grandchildren. We only have so many years on this precious Earth and it is time to start appreciating every, single moment of those short years.
Sadly, I have never wanted to be out of high school more and I feel as if I am not appreciating my time here enough. The stress of classes and accomplishing lists of tasks before graduation is enough to push me over the edge. Once we reach a certain age, whatever it may be, we want to stop time and cherish every moment. It is sad to think in school, especially being teenagers, that we watch the clock tick just waiting for the class period to end, but that is really just another hour that is lost and gone forever. We need to make our school days worth the time that is spent in the white-walled classrooms. We need to value the knowledge gained, rather than wishing them all away as the clock ticks along.
We all want to graduate and while I want the stress of high school to be done, in reality, I need time to slow down. The need to maintain grades, apply for colleges, attend work, and spend time with friends makes the time fly by. One moment I was taking the SAT at the end of my junior year and now I need to retake it to better my score, but there is no more time. The stress of senior year and college applications minimized the little things such as perfect SAT scores and extracurriculars away and made them lesser, in my mind. Now, applications are due and before we know it, admittance or letters of rejection will be flooding our mailboxes.
As teenagers, especially seniors, we need to slow down. Guess what? We will all be older one day and everyday you are one day closer. Be 17 now and cherish the wonderful feelings, emotions, and experiences that come along with such a young age. Before we know it, we will be having our own teenagers walk across the stage at their high school graduation.